First Serious Injury Reported From Hawaiian Volcano Eruption
By RJ Johnson - @rickerthewriter
May 20, 2018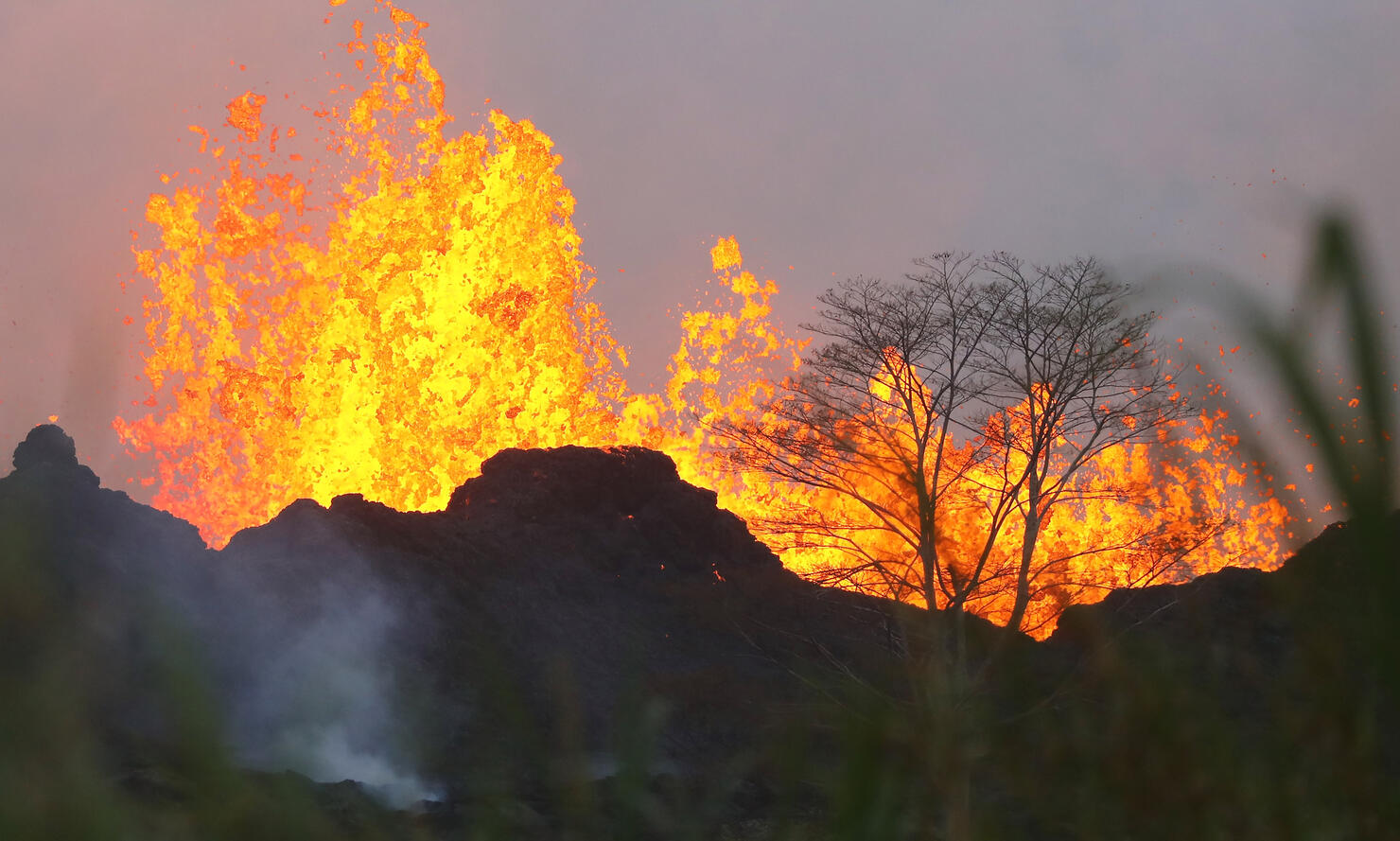 A series of fresh explosive eruptions from the Kilauea volcano have cut off a Hawaiian highway that serves as an escape route for residents and resulted in the first known serious injury Janet Snyder, a spokesperson for the Office of the Mayor, County of Hawaii said.
According to the spokeswoman, a homeowner was on a third-floor balcony when he was hit in the leg by a piece of lava spatter, shattering the limb from his shin to his foot.
Lava spatter can "weigh as much as a refrigerator and even small pieces of spatter can kill," Snyder added.
Magma from the nearby volcano has destroyed four more homes in the area after lava from two fissures merged into a single stream, threatening to block escape routes and ignite brush fires. The lava crossed Highway 137 shortly before midnight local time, sending the flow into the ocean.
The Hawaiian Civil Defense Agency issued warnings for laze, which are clouds of hydrochloric acid laced with fine glass particles that are formed when the lava hits the ocean water. Laze can damage lungs, eyes, and skin.
The Hawaiian Volcano Observatory also detected elevated Sulfur Dioxide emissions in the area.
Authorities are attempting to reopen a road that was cut off by lava flows in 2014 to serve as an alternative escape route. The Hawaii National Guard has said that mandatory evacuations may be ordered should more roads into the area become blocked.
More eruptions are expected from the world's most active volcanoes, which will spread more ash and volcanic smog across the Big Island. It could serve as a hazard to passing aircraft if the ash reaches their routes at around 30,000 feet. In 2010, the eruptions of Eyjafjallajökull in Iceland, caused hundreds of flights to be cancelled, creating a loss of about $1.7 billion to the airline industry.
Photo: Getty Images