Janet Jackson Receives Icon Award, Performs Hits At Billboard Music Awards
By Isha Thorpe
May 21, 2018 Janet Jackson was bestowed with the prestigious Icon Award at the 2018 Billboard Music Awards on Sunday (May 20) night and if you ask any of her decades-long, diehard fans, the honor was long overdue.
On Monday, May 7, Dick Clark Productions and NBC announced that this moment was going to take place at the awards show. With past recipients like Cher, Prince, Stevie Wonder, Neil Diamond, Jennifer Lopez and Celine Dion; Jackson is the perfect next honoree for the major award.
Bruno Mars surprisingly took the stage to give Jackson her trophy. Before Ms. Jackson -- if ya nasty -- was given the award, she performed a melody of some of her MANY chart-topping hits. Having the extremely hard choice to only pick three songs from her incredible catalogue, Jackson chose to perform "Nasty," "If" and "Throb." This set marked her first televised performance in about nine years. While onstage, nostalgia took over everyone's hearts and bodies, as they moved to the star's show and loved every second of it.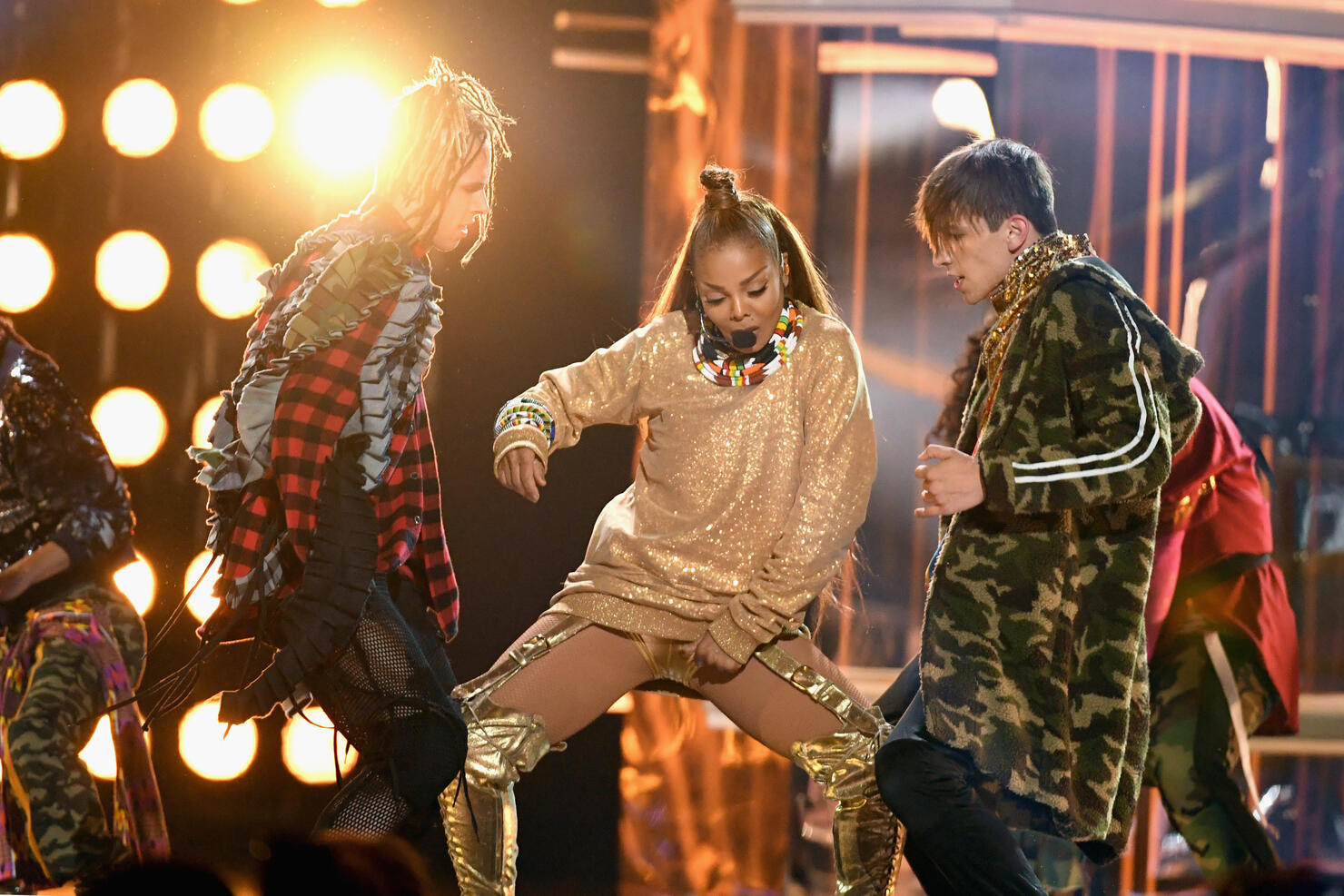 "The name 'Jackson' represents artistic genius and iconic performance," Mars said of the superstar, before handing her, her award. "The Jacksons are music royalty and the first family of entertainment…She is an activist… She's a humanitarian. She's a powerful woman. And she is the first black woman to receive the Billboard Icon Award."
In her acceptance speech, Jackson referenced her Control album and related it to the #MeToo Movement. She said that now is the time that "women have made it clear that they will not longer be controlled, manipulated or abused." Jackson also made sure to thank her fans for their undying support and God for giving her the talent to influence the world.
Congratulations to the one and only Janet Jackson. Forever a living icon, indeed.