Jungle Reveals Meanings Behind "Happy Man" & "House In LA"
By Taylor Fields
May 21, 2018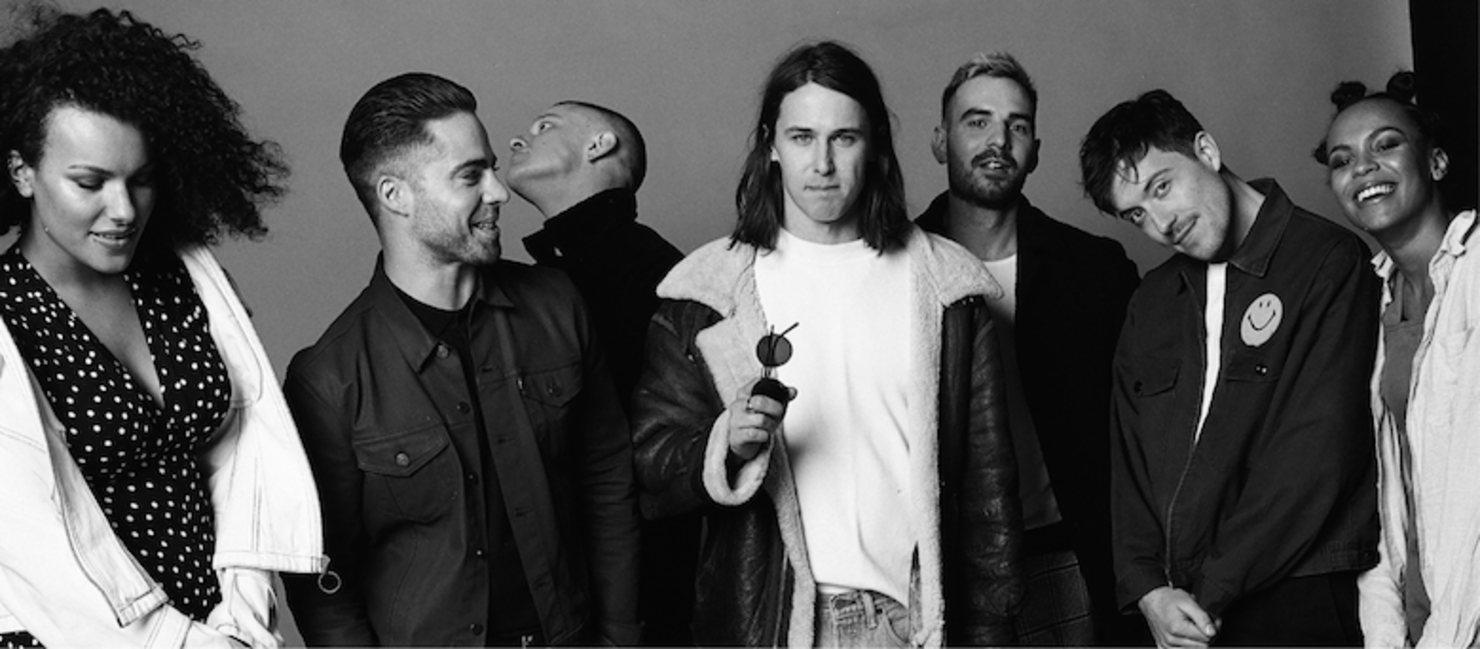 Jungle is gearing up to release their second full-length album, which will follow their 2014 self-titled debut, and the collective has kicked this new era of music off with two new singles, "Happy Man" and "House In LA." The band, originally from the UK led Tom McFarland and Josh Lloyd-Watson, has opened up to iHeartRadio about the meaning behind their new music.
Starting with "Happy Man," the band describes the song as a "wake-up" call for their generation. They tell us, "'Happy Man' essentially engages with the idea that our generation isn't coping with the expectations that have been placed upon them by society. People are waking up to what the system is now, and how we feel trapped within it and often very isolated from each other in our quest for 'The Dream.' I guess the song is really a wake-up call, to yourself, mostly to stop chasing this mythical 'end-goal' to life, and enjoy the ride a little more."
On the flip side, their other newly-released song, "House In LA," is one they call one of the most "emotionally raw" on their new album and is particularly personal. They explain, "'House In LA' is one of the most emotionally raw tracks on the record. It feels like the prelude and post-script to the album all at once. We both spent time in LA after touring the first album and created a lot of memories there. So, I suppose this is a love letter to a very beautiful and emotional period in both our lives, and the lives of the people who shared that time with us."
"Happy Man" and "House In LA" are the first two songs from Jungle's forthcoming sophomore effort. And as the band explains, they chose to release the tracks simultaneously to highlight the diversity of their new record. They explain:
"Both tracks are very different which is what led us to releasing them simultaneously. We wanted to show our fans something a little familiar and also something new and different. I think it really sets the tone of the record up as something different too. It's not just a bunch of singles, there's much more to it than that."
Listen to Jungle's "Happy Man" and "House In LA" below.