Tori Kelly Marries German Basketball Player Andre Murillo: See The Photo
By Hayden Brooks
May 21, 2018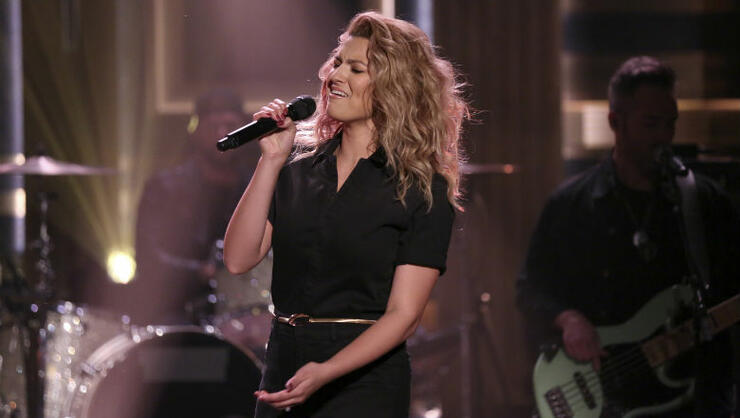 Tori Kelly is officially off the market as the R&B singer married German basketball player André Murillo, as per a new post on her Instagram account.
On Sunday (May 20), the big-voiced singer took to the social media platform to share a photo from their wedding and detail the big milestone. "To be loved but not known is comforting but superficial. To be known & not loved is our greatest fear. But to be fully known & truly loved is, well, a lot like being loved by God," the 25-year-old star wrote quoting theologian Tim Keller. "Thank you to everyone who made this the most magical day ever. i'm floating. brb."
Meanwhile, Murillo shared the same photo with his Instagram following. "For better or for worse, In sickness and in health, To love and to cherish, Till death do us part," he captioned the shot of them in front of the mountain view backdrop.
Back in September 2017, Kelly announced her engagement via social media. Even though details surrounding the pair are scarce, it looks like Kelly and Murillo have been an item since at least December 2016, as per E News. Prior to the big reveal, Kelly teased new music when she posted a photo of her in the recording studio. Despite her Chris Lane collab, "Take Back Home Girl," it's been quiet on the music front for the star, but at least we know what she has been focusing on in recent months.
Chat About Tori Kelly Marries German Basketball Player Andre Murillo: See The Photo