Starbucks Clarifies New Guest Policy
By RJ Johnson - @rickerthewriter
May 22, 2018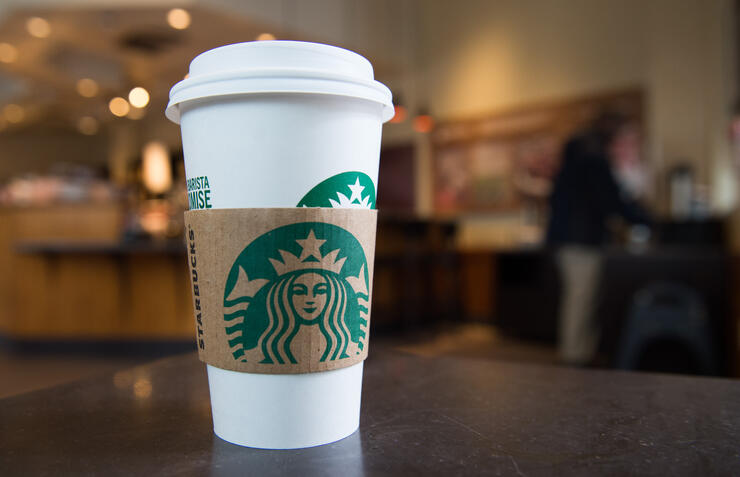 The next time you're near a Starbucks and need to use the bathroom, employees won't ask you to purchase anything, but there are still some restrictions on what you can do as a non-paying customer.
Starbucks updated its guest policy over the weekend after a video went viral that showed two black men being arrested at a Philadelphia cafe after one asked to use the bathroom.
"Any person who enters our spaces, including patios, cafes and restrooms, regardless of whether they make a purchase, is considered a customer," the company wrote in a statement last week.
But now, Starbucks says that while nonpaying customers will be welcomed into their cafes, there are still some basic restrictions on their behavior. The coffee giant says its employees have been instructed on how to deal with anyone who might be disruptive, smoking, or using drugs and alcohol, or even taking a nap at one of their cafes.
"We want our stores to be the third place, a warm and welcoming environment where customers can gather and connect," the company said. "When using a Starbucks space, we respectfully request that customers behave in a manner that maintains a warm and welcoming environment by: using spaces as intended, being considerate of others, communicating with respect, acting responsibly."
Employees have been instructed to contact police if a situation "presents immediate danger" and can request that the customer be banned from Starbucks stores.
The company is set to close all 8,000 of its locations on May 29th for a nationwide racial-bias education program meant to help address implicit bias, promote inclusion, and help prevent discrimination.
Photo: Getty Images
Chat About Starbucks Clarifies New Guest Policy