Dave Grohl Is Pretty Sure No One Cares About His Politics
By Andrew Magnotta
May 23, 2018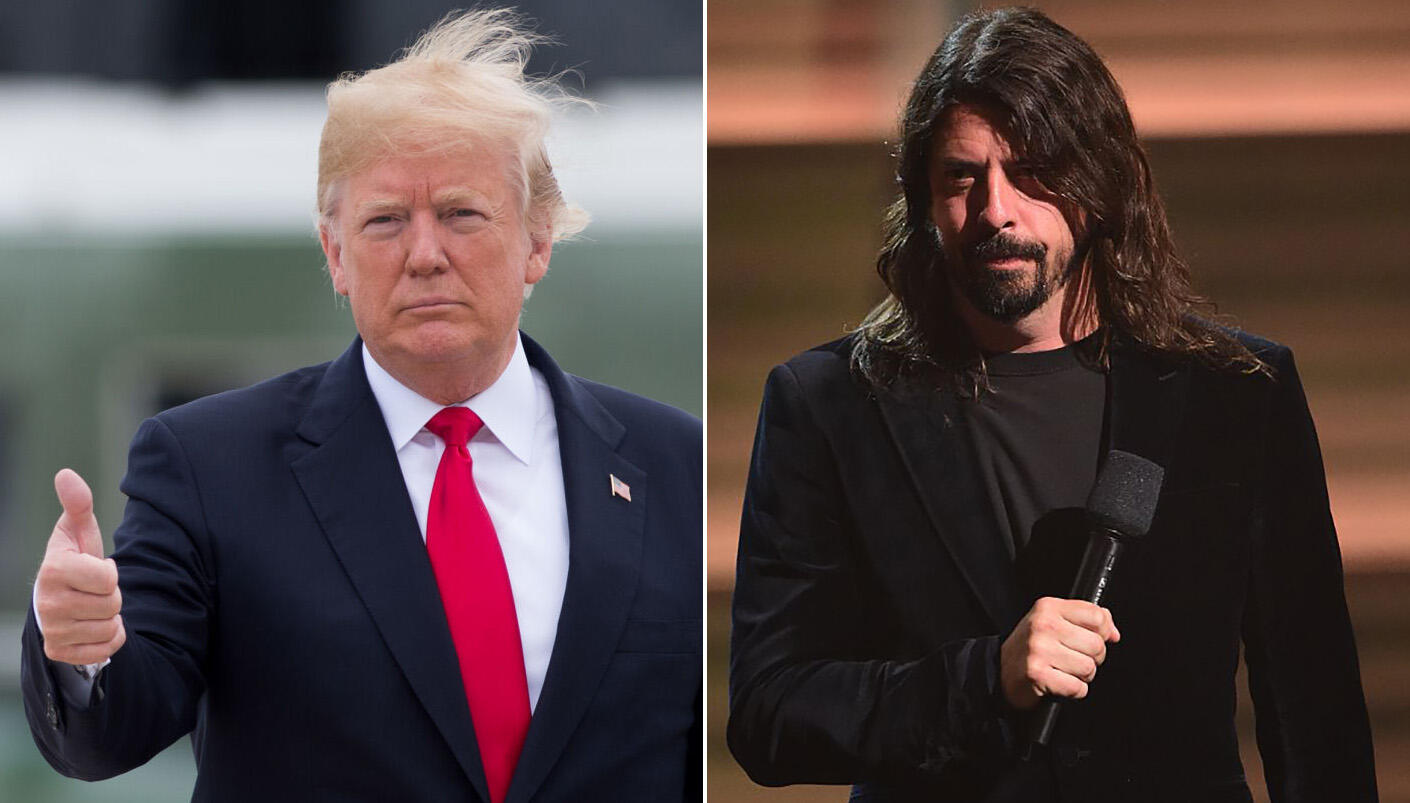 While Foo Fighters frontman Dave Grohl's recent statements about President Donald Trump may be divisive, the singer says the comments ultimately don't matter when he steps on a stage.
Grohl recently told GQ UK that he's "ashamed" of President Trump, whom he described as a "massive jerk." But the former Nirvana drummer added that he knows nothing he says about politics or religion is going to change anyone's opinion. The important thing, Grohl says, is that at a Foo Fighters concert politics don't matter.
"I know a lot of wonderful people who don't share my politics and you can bet tomorrow night in the stadium not everyone will share the same opinion or hold the same views," he said. "But when I sing 'My Hero' they will all sing it with me. In three hours that I am on stage, none of that matters."
Grohl has been often been critical of President Trump's behavior, his apparent hypocrisy on women's rights and what Grohl refers to as a "blatant disregard" for the environment. But some of the frontman's strongest anti-Trump comments, came with regards to immigration.
"Today, the American Dream is broken," Grohl said, regarding the President's stances on immigration. "I've probably travelled internationally more than our current president and the one thing I understand that he doesn't is that the world isn't as big as you think it is. It is all in your neighborhood. India, Asia, Iceland aren't other solar systems. I am ashamed of our president. I feel apologetic for it when I travel."
Music can bring people together, Grohl told Rolling Stone last September, before adding that Foo Fighters "play to everyone."
Foo Fighters just finished their North American tour in support of their Concrete and Gold album, which was released last September. The band will head to Europe in June for another run of shows before returning for another run in the U.S. in July.
Get all the tour dates here.
Photo: Getty Images
Chat About Dave Grohl Is Pretty Sure No One Cares About His Politics