Lars Ulrich Says Metallica Avoided Publicizing Charity Work for Years
By Andrew Magnotta
May 29, 2018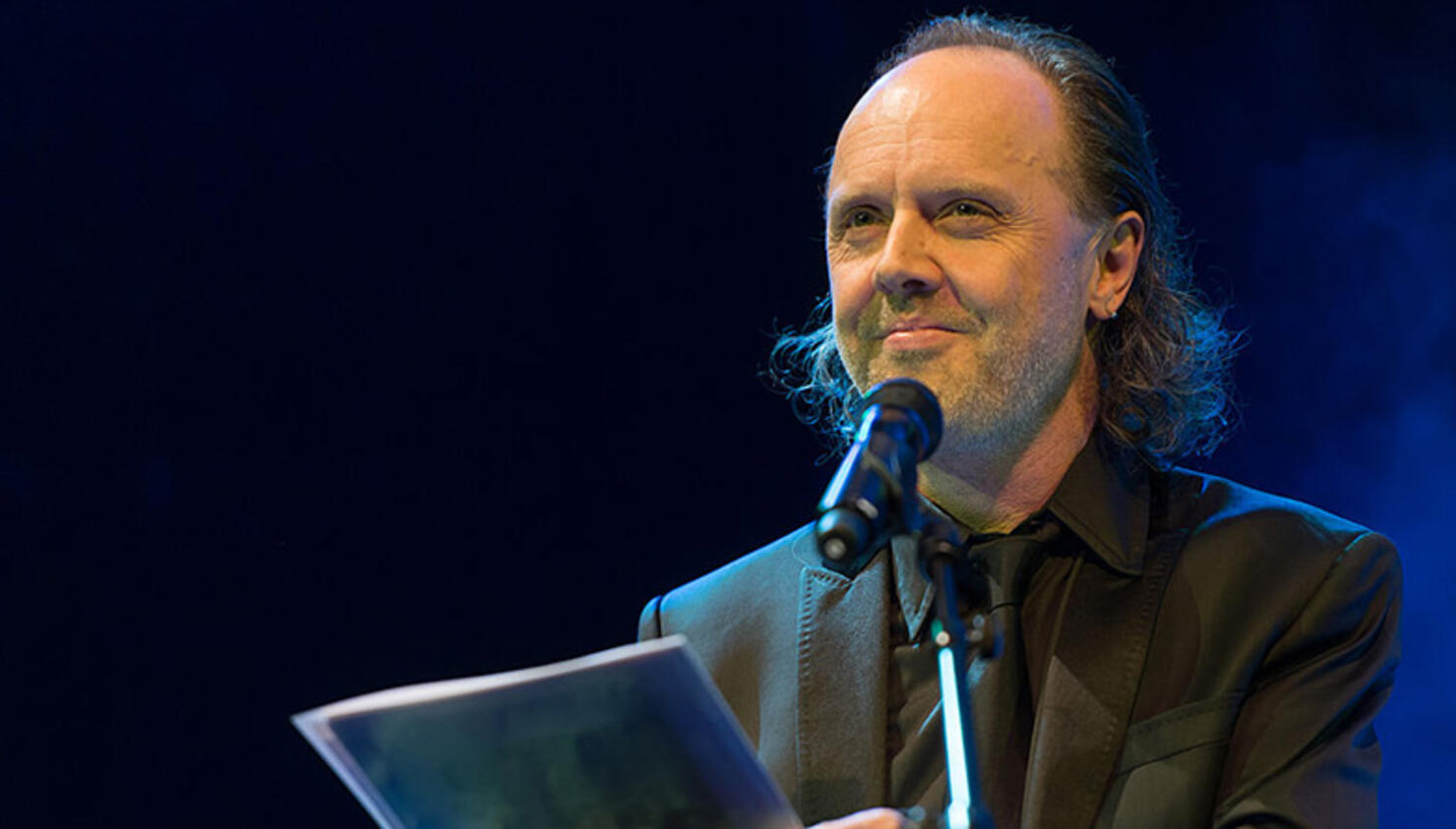 Metallica drummer Lars Ulrich says his band kept its charity work low key for years because of "cynicism" around the charity work of other celebrities.
For years, Ulrich says the band kept its work "almost 100 percent under the radar," donating food and money to the needy in every city it played. The band only began publicizing its humanitarian efforts last year with the launch of its All Within My Hands foundation, which encouraged the band's worldwide fanbase to get involved with their favorite band for a good cause.
Ulrich writes in a recent op-ed for Rolling Stone that Metallica has long been cynical of "certain elements of the charitable path that we saw some of our peers in the entertainment world take."
The drummer continued, saying the band always wanted to avoid the appearance of "grandstanding" or "patting themselves on their backs and trying to steal the spotlight away from their supposed good deeds."
But in the last year, Metallica has flip-flopped. Now, more than ever before, the band members have been pushing humanitarian causes, culminating with the band's first-ever Day of Service last week. Ulrich says there are a few reasons for the change.
"Maybe advanced age erodes the cynicism?" he wondered. "Maybe the possibilities of reaching people in today's social-media climate seemed too good to suppress? Whatever the reason, there was a natural, effortless transition to not only feeling comfortable with talking about our efforts but being ready to shout them loud and proud from every rooftop and every soapbox possible."
On Wednesday, May 23, Metallica invited fans across the U.S. to volunteer at local food banks that the band donated to over the course of last summer's North American tour. An estimated 1,800 fans joined the band's efforts.
Ulrich himself presented a $5,000 check to the SF-Marin Food Bank in addition to spending part of the day sorting fruit.
Frontman James Hetfield spent his Day of Giving at the Vail Valley Salvation Army near his home in Colorado, putting together food boxes and helping to install a new pumpkin patch. Bassist Robert Trujillo volunteered at a food bank in Los Angeles. Guitarist Kirk Hammett led food inspections at a food bank in Hawaii.
The band also asked fans to visit FeedingAmerica.org to find food banks in their area that need help.
Metallica has a few months off before it kicks off its next tour. A 34-date trek begins September 2 in Madison, Wisconsin. From there, the band will mosey through the South and Midwest through March 13, 2019.
Get more info and tour dates here.
Photo: Getty Images