The Internet Is Trolling Balenciaga Over This Absurd $1,290 T-Shirt
By Dave Basner
May 29, 2018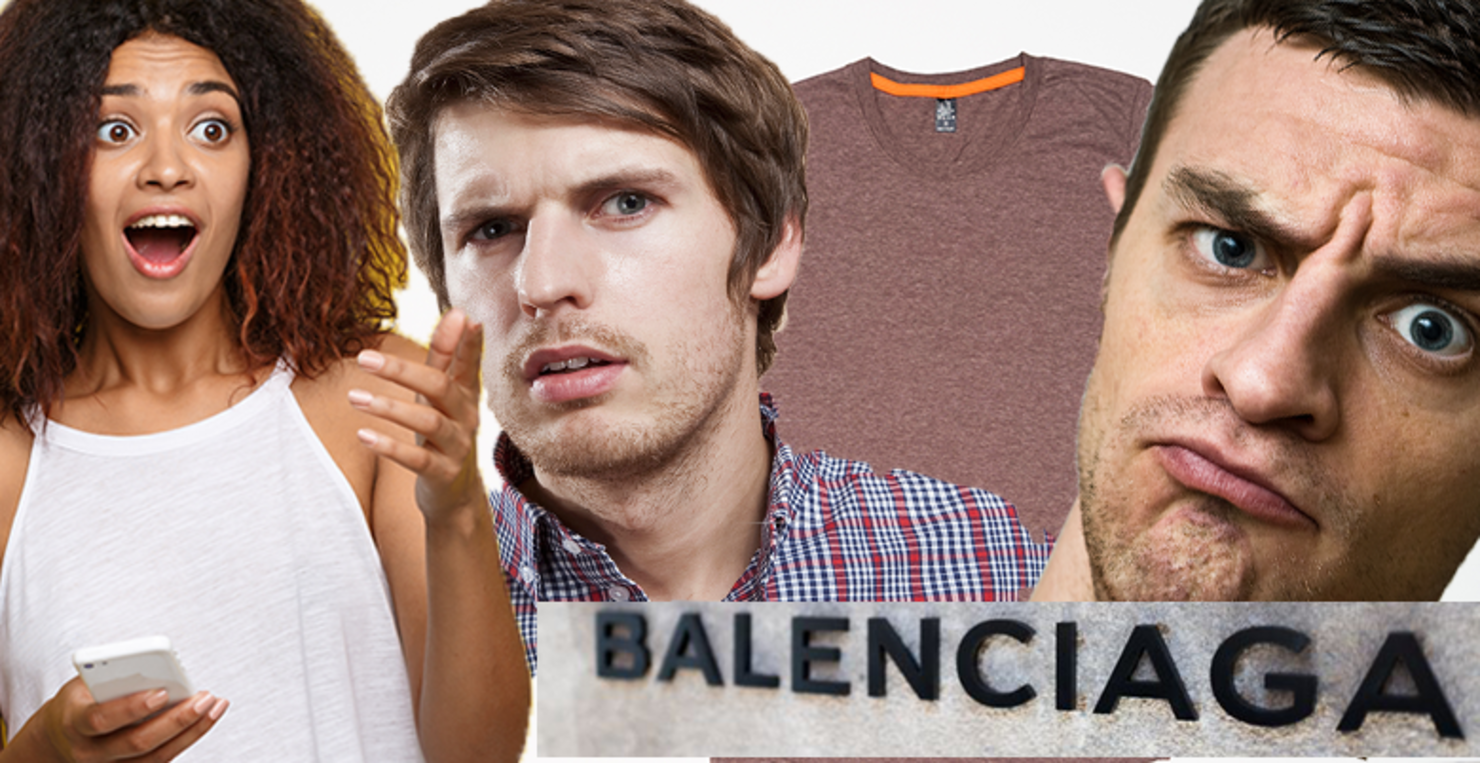 If you've ever seen videos of fashion shows, occasionally a model will strut her stuff on the catwalk in the most absurd outfit. Of course, much like beauty, fashion can sometimes be in the eye of the beholder, and if that is true, some rich people have very, very strange eyes for fashion. You can tell this because luxury fashion house Balenciaga is now selling an incredibly weird shirt for a very big price tag.
They call the piece the T-Shirt Shirt and it features a blue t-shirt with a long-sleeved button-down shirt sewn onto the front of it. The unique wardrobe choice runs customers $1,290.
But it's totally worth it because the t-shirt can actually be worn with the shirt hanging in the front or in the back.
Obviously, Twitter is having a field day with the top:
When your mom asks you to see if the shirt fits but you don't want to change

— m lina (@Paper_Trails_) May 28, 2018
This is basically the mullet of clothing. Business in the front, party in the back.

— ML_204 (@ML_204) May 29, 2018
What's wrong? It's only like $645 per shirt.

— Phil T. Rich (@Ric_Hardwood) May 28, 2018
I can really staple a button up shirt on a gym shirt and make mad money 🧐

— 🐝 (@bertabae_) May 29, 2018
You get not one, but two tops. It's a steal

— ;A (@yeohalexo) May 28, 2018
And it's not the only interesting expensive item Balenciaga has for sale:
No word on if anyone has actually bought the T-Shirt Shirt but if you want to, head here.
Photo Credit: Getty