Dio Hologram Creator Says Critics Are Selfish, Teases North American Tour
By Andrew Magnotta
May 31, 2018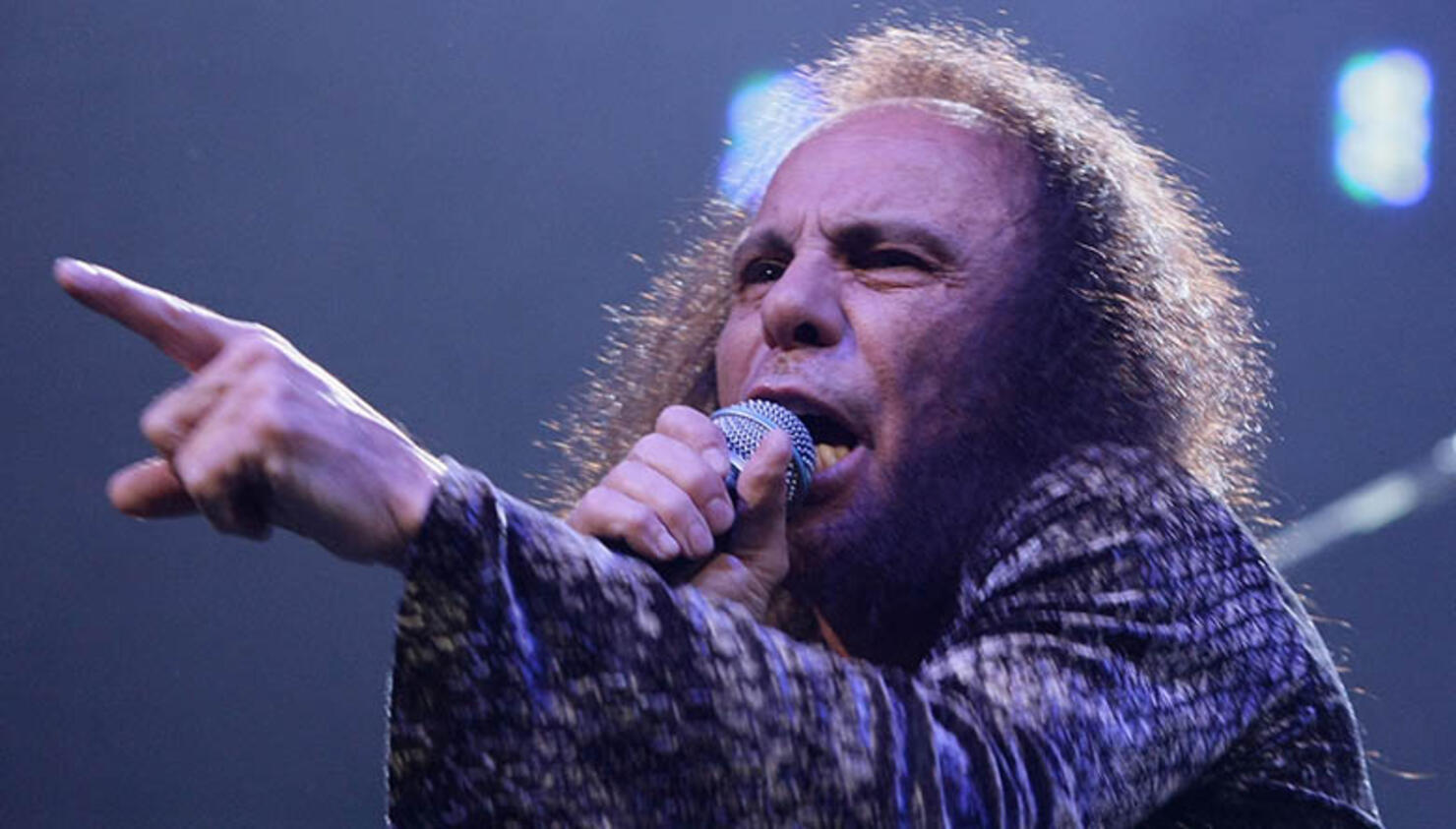 The CEO of the company that produces the controversial Ronnie James Dio hologram show, says the goal of the show is to allow younger people the chance to experience Dio live.
Jeff Pezzuti added that anyone who opposes the show for that reason or is speaking out against the concept without seeing the show in person is "looking at it very selfishly."
"We're super proud of what went on the road," Pezzuti told the Talking Metal podcast. "But that being said, we can make it better, and out intention was always to make it better — to make it the best it can be. So yeah, we're slightly tweaking the content. We're adding two new songs, which will be 'Neon Knights' and 'We Rock,' which will be for the U.S. run."
Pezzuti says the tour should come to the U.S. in early 2019.
The Dio Returns Tour has amassed its share of critics since it debuted in Europe last year, including some of Dio's former bandmates. While the show was produced by Eyellusion, its greatest champion is Dio's widow and former manager Wendy Dio.
Wendy said the show was headed back to the "drawing board" earlier this year after its latest run in Europe for a round of tweaks to the Ronnie hologram's face. She says fans who saw the show live couldn't believe their eyes.
"We took it out across Germany, Spain, Budapest, London, Belgium and Holland, and it was very, very well received," Wendy said. "Kids were crying to me and saying, 'Thank you so much for bringing Ronnie back to us.' And I think it was great for people that have been there and seen Ronnie before and wanted to see him back on stage [as well as] for the kids that never got the opportunity to see Ronnie."
The hologram of Ronnie fronts a live (non-holographic) backing band, featuring Dio's former bandmates, including guitarist Craig Goldy, drummer Simon Wright, keyboardist Scott Warren and bassist Bjorn Englen.
Singers Tim 'Ripper Owens and Oni Logan provide additional vocals.
Hologram Dio's vocals come from audio of his live performances over the years. You can see footage of an earlier version of the show below.
Photo: Getty Images