Florida Georgia Line Shares New Song "Simple," Teases Collabs on New Album
By Nicole Mastrogiannis
June 1, 2018
After subtly teasing fans with black and white photos and never-heard-before lyrics, Florida Georgia Line has returned with a brand new single called "Simple," in addition to another new track called "Colorado." The songs are the first taste of the next chapter for FGL and their upcoming fourth full-length studio album, the followup to 2016's Dig Your Roots.
"Simple" is all about living the simple life, and was written while out on tour, on the guys' tour bus. The two sing in the chorus, "It's like one, two three/ Just as easy as can be/ Just the way you look at me/ You make me smile/ Ain't no need to complicate it, we both know that's overrated/ We've been there, it's safe to say it ain't our styleIt's just that simple, S-I-M-P-L-E/ Simple as can be."
FGL's Tyler Hubbard tells iHeartRadio of the meaning behind their new "Simple" single, "[It] was born out of an idea that I kind of had, just living in a world where things get so complicated, and everybody seems to want to complicate things. And the majority of the time, I just find that for us, it's just easy to keep it simple. There's no need to complicate it, especially when it comes to love, and BK and I's relationship with our wives and our families. Just a little reminder to simplify things every now and then, and have a good time while you do it."
Brian Kelley adds, "I think Tyler and I, we both knew and our whole team kind of knew that 'Simple' was probably going to be the first single off this next project. We just feel like it's the next step for FGL. It has a fresh sound and it's just a good time to put it out. It's a good time to live simply, and like Tyler said, as much as things can get complicated, when you zoom out and realize how blessed we all are, that we're all here getting to do this thing, and it's it's a mindset too. It's a lifestyle and a mindset. So we're excited about 'Simple,' it means a lot to us. It's from the heart."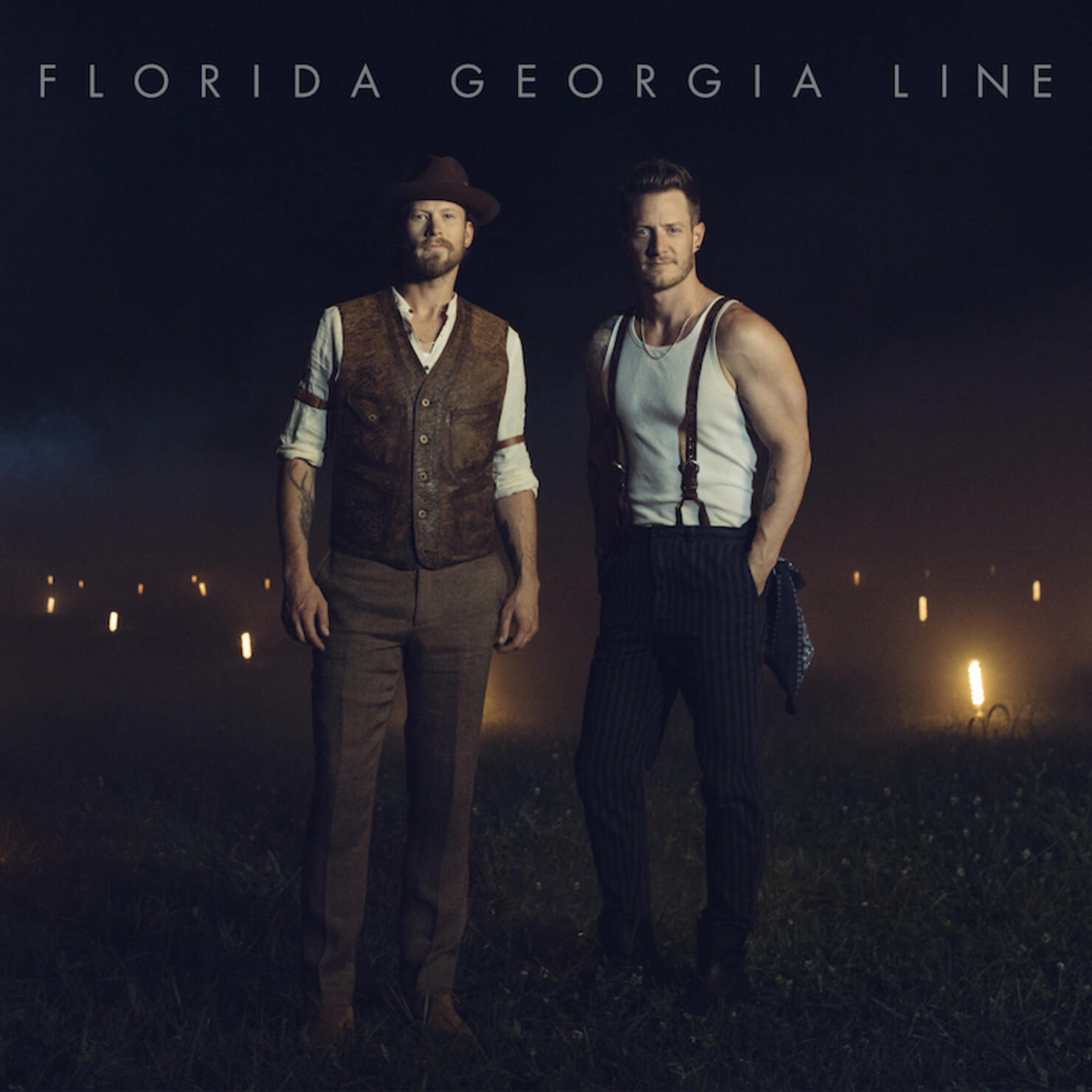 How does one live a simple life, one might ask? Tyler explains that one way he and his wife try to simplify their lives is by banning cell phones from the dinner table. He explains, "One of the things that my wife and I do to keep things simple, if you will, in our world, is actually just put away our phones during dinnertime. That's become a new rule that we've implemented this year. Just letting that time be strictly non-distracted and present time that we can hang out, and catch up, and talk, and just be together. And we've both really learned to look forward to those meals, and sitting down at a table and putting our phone away. It really does simplify that time in our life, and it helps us refocus on what's important, and just fill the pressure of not having our phone with us. The pressure is off of us at that point. So that's just a lot of fun, and an example of how we try to implement this song into our life."
"Simple" is only the beginning of new music for Florida Georgia Line as they prepare their next album for fans, and you can bet it will have some amazing collaborations on it. FGL has been known to push the boundaries of country music by working with artists outside of the genre including artists like Bebe Rexha and Backstreet Boys, among others. Brian teased a few collaborations on their new album that fans can expect. He said:
"On this next record we definitely have a few surprises and things that we're super excited about. A couple collaborations, one of them with our good buddy, Jason Aldean, and another one; I'm not going to ruin the whole surprise, but his name is Jason as well and may or may not be in a different genre. So we're super excited to keep pushing the boundaries, and for us, it's all about the right songs, and the right person, and the right timing, and the right team. So, anytime we can be a part of a great song, one that means something to us, and also collaborate and push our artistry forward, and stay creative, we're all about that. So, more collaborations from your boys and we're super excited."
Listen to Florida Georgia Line's new single "Simple" above and hear their other new song "Colorado" below.