Haley Reinhart Talks "Last Kiss Goodbye" & Dreamy Summer Themed Music Video
By Nicole Mastrogiannis
June 1, 2018
It is officially summer ... especially in Haley Reinhart's new single "Last Kiss Goodbye" and its accompanying music video.
"Last Kiss Goodbye" follows Haley's 2017 What's That Sound? album, and fuses together Haley's jazzy Bossa nova side with her pop side, making for one breezy new song perfect for the summer season at the beach, or at a romantic sunset waterside dinner, or a stroll on the pier ... whatever summer activities you enjoy.
Haley tells iHeartRadio exclusively of her new single, "I sat cross legged on my living room floor and channeled what it felt like to be oh so in love, and that yearning that follows every time I had to say goodbye. Once my friend and co-writer/producer, Anders Grahn, started playing a groove, the melody and words started flowing through me like a summer stream."
She adds of the jazzy nature of the song, "It honestly came together so naturally. Jazz has always been a huge piece of my upbringing. I grew up on the standards and a lot of rhythms from different cultures. I'm excited to infuse this pop-jazz sound with a bit of a samba feel in hopes that people all over the world will vibe to it and sing along!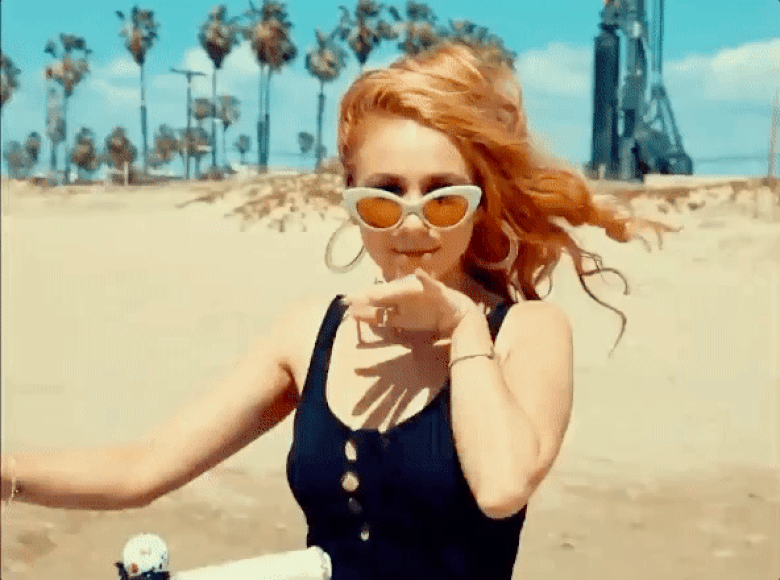 "Last Kiss Goodbye" also comes with its accompanying music video. Directed by Joshua Shultz and filmed on the sunny beaches of Los Angeles, California, the romantic and retro style music video shows shots of Haley as she frolics in the sand and gazes into the camera.
Haley explains of her "Last Kiss Goodbye" music video, "I love Los Angeles and the beautiful Venice canals. I wanted to create a timeless romantic feeling like I could be in LA, or even Venice, Italy. I adore old French film noir, as well as the beach, the sand, the sun, roses, and love. I hope it takes you there with me!"
Watch Haley Reinhart's "Last Kiss Goodbye" music video above!