Michael Ray Opens Up About New Album 'Amos'
By Nicole Mastrogiannis
June 1, 2018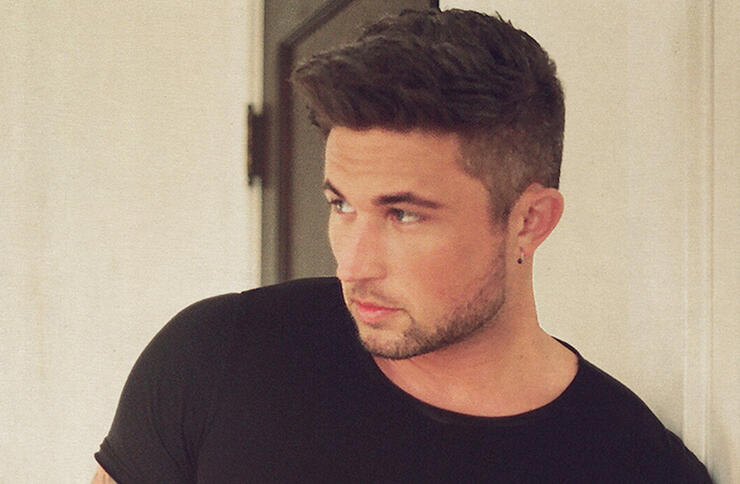 The memory of Michael Ray's late grandfather lives on through the country star's new album, Amos; that's who the record is named for, after all.
Amos is Michael's second full-length studio album, and the followup to his 2015 self-titled debut. The new record feautures 11 new songs including its lead single "Get To You," in addition to other previously shared songs like "Fan Girl," "One That Got Away," "Summer Water," and "Her World Or Mine."
On Naming His New Album Amos
Earlier this year, Michael announced the name of his new album, Amos, explaining on Twitter of his grandfather, "Amos is the reason I fell in love with country music as a kid. We built this dream together one song at a time. Chase your dreams and help others chase theirs. This one's for you grandpa."
The Florida native recently told iHeartRadio of naming his record Amos, "I named this album Amos, my grandfather's name. He's the guy that taught me country music. He's the guy that taught me the importance of the Grand Ole Opry. And he was the one that passed the passion of country music down to generations of our family. And this record I feel like as a whole, in it's entirety, you're gonna hear it and know me better and know my story. I want you to know my story and I wanna take you all the way to chapter one in the first line. And that would be Amos."
In fact, as part of his album rollout, Michael has been sharing stories and memories about his grandfather on his website. He talks about a few of his grandfather's personal possessions including his mirror, an ash tray where he kept spare change, and a photograph Michael has of him that is "the perfect embodiment of who [his] grandfather was," among other things.
On The Meaning Behind His Single "Get To You"
Being such a personal record, Michael explains that when fans hear Amos, they will get to know him on a deeper level. He tells us, "I feel like we're showing the growth of the last two years as well as how this record flows. It's what I wanted to say, it's my life for the last two and a half years. And I think when you hear in its entirety from front to back, you're gonna get to know me better."
The first single Ray shared from Amos is his song "Get To You," which the 30-year-old refers to as a "relationship plea." He explains:
"'Get to You' is a song that for me, I feel like everybody's been on both sides of that. Where sometimes you're the person kind of standing behind the wall. Sometimes you're the person trying to get through the wall to say 'Hey I see how you are, I see who you are for you. I just need to figure out how to get to you and how we're gonna tear this wall down and how we're gonna let you shine and love full heartedly like you're supposed to.' It's just a relationship plea. And the melodic structure of the song, the fact that it's vocally different than anything that I've done. And it steps into a different zone for me that people probably didn't know that I could do, or that I've ever done in that matter. So, we felt like it was just the right song to lead this record off with."
On How "Dancing Forever" His Personal To Him
As you can tell, Michael is a very family oriented person, and "Dancing Forever" holds a special place in his heart. In fact, he tells us he got emotional while recording the track, as he explains it makes him think of his younger sister one day getting married and dancing with their father on her wedding day during the traditional father/daughter dance. He tells us:
"In the studio, we were cutting a song called 'Dancing Forever' on the album, and sometimes songs just hit you different, and I, for whatever reason, heard this song in a different way than what I had heard it all the way up to recording it. In the middle of doing vocals, I got emotional singing the lyrics to it, thinking of my little sister, and my dad. And I was like 'Man this is a dad/daughter dance.' This is knowing that somebody, no matter where you're at, is just wanting you to shine. And they can sit back and watch you dance forever and let the world see how great you are. And I just couldn't help but get a little emotional while doing the lyrics."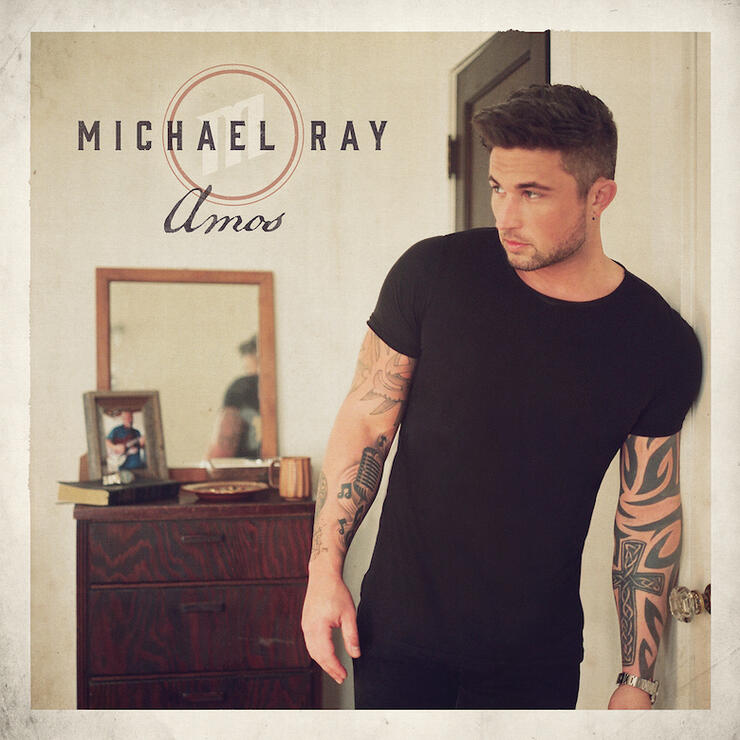 Chat About Michael Ray Opens Up About New Album 'Amos'