Estranged Mother's Savage Children Write Brutally Honest Obituary For Her
By Dave Basner
February 4, 2019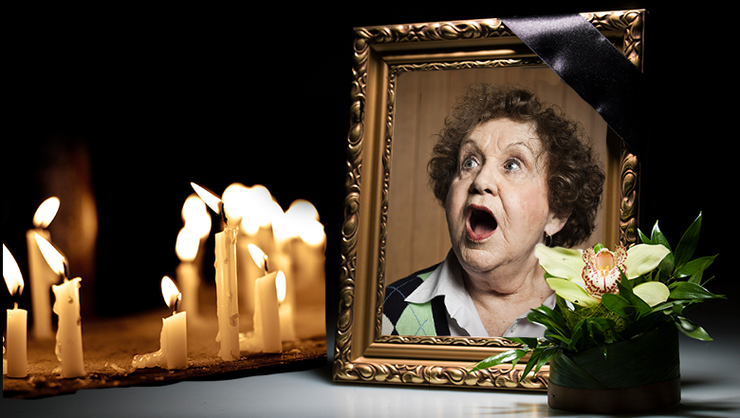 When a parent dies, it's often up to their children to decide how to remember them in the obituary. Some focus on good deeds, others spotlight successes and many describe the deceased's family. So when 80-year-old Kathleen Dehmlow  passed away, her children chose to be very honest about their mother's life. Brutally honest . In fact, the pair totally ripped their mom in the memorial. 
The obit, which was published in Minnesota's Redwood Falls Gazette , first describes Dehmlow's birthday and parents, then mentions her wedding day and the two kids she had with her husband. However, it next depicts how Kathleen became pregnant with her husband's brother's child and left her two children to move to California. 
That's when the obit's savagery begins. It reads, "She abandoned her children, Gina and Jay who were then raised by her parents in Clements, Mr. and Mrs. Joseph Schunk. [Dehmlow] passed away on May 31, 2018 in Springfield and will now face judgement. She will not be missed by Gina and Jay, and they understand that this world is a better place without her." 
Paragraph 1: ok
Paragraph 2: ok
Paragraph 3: wait
Paragraph 4: OH
Paragraph 5: *airplane flies overhead with a banner reading WELCOME TO HELL MOM* pic.twitter.com/ppV45htrda

— Stu (@RandBallsStu) June 5, 2018
Not surprisingly, Twitter loved the obituary:
GOOD HEAVENS ALMIGHTY. This is why you gotta be a good person; because you can't have people waiting to flex big disrespect on you when you can't defend yourself lol https://t.co/lVIPH6ksql

— BlocBoy EJ (@tokthadon) June 5, 2018
Well at least she didn't have to change her last name...

— Pontifex Minimus 🏳️‍🌈☮️🏳️‍🌈 (@revndm) June 5, 2018
"In lieu of flowers, please consider a donation to Gina and Jay's therapy fund."

— Happiness Austin (@HappinessAustin) June 5, 2018
But there is more to the story. The Star Tribune found one of Kathleen's relatives who provided a few more details. Dwight Dehmlow didn't reveal how he is related to Kathleen but did say, "The sad thing about this is there is no rebuttal. There is more to it than this. It's not simple." He added, "She made a mistake 60 years ago, but who hasn't? Has she regretted it over the years? Yes." 
Dwight also learned Kathleen's son Jay was behind the obit, stating, "He's very upset. He decided to go out with hate. I can't believe he did this. This is going to hurt a lot of people." 
As for how it even got printed, some of the staff at the Redwood Falls Gazette were against it, but their editor overruled them and ran it. However, it has since been pulled from the paper's website.
Photo Credit: Getty
Chat About Estranged Mother's Savage Children Write Brutally Honest Obituary For Her