Doctor Saves Life Of Woman He Saw On HGTV
By Dave Basner
July 22, 2019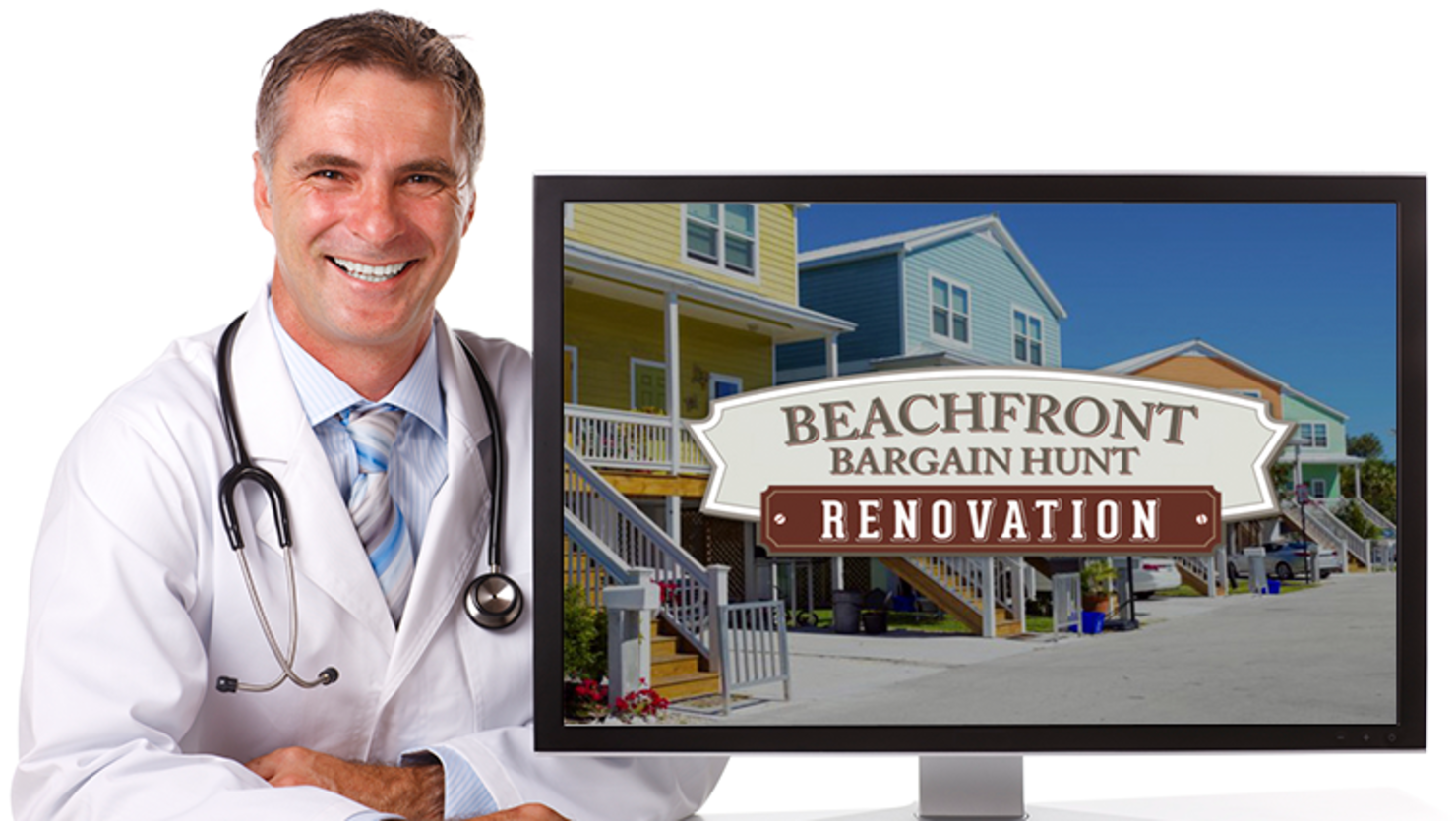 After a long day of work, most people like to unwind in front of the TV. However, when one doctor sat down to watch some shows and veg out, he wound up bringing his work home with him and it saved a woman's life. 
Dr. Erich Voigt, a head and neck surgeon from New York, relaxed with some HGTV. Dreaming of owning a home by the ocean, he tuned in to an episode of Beachfront Bargain Hunt: Renovation. On the show, he watched cancer survivor Nicole McGuinness find a house in North Carolina, but something caught his eye. The doctor noticed what he told Good Morning America was a "subtlety in her neck." He knew something wasn't right and posted about it on Facebook so that Nicole would get the message. It wound up reaching her and she got the issue checked out learning that it was thyroid cancer. 
The pair met for the first time in an emotional encounter on GMA.
In his Facebook post, the doctor wrote:
"I am watching a tv show and notice this woman has a left thyroid mass. She needs a sonogram and fine needle biopsy. I wonder if she knows and hope it's benign. #beachfrontbargainhunt."Nicole doesn't have Facebook, but a friend of her mother's wound up seeing the post and alerting her. On GMA, Nicole told Dr. Voigt, "I have gone through a lot these past couple of years, and never expected to have to be a two-time cancer survivor, but without you keeping a vigilant eye and watching that show, who knows how long I would have gone on without that being checked. So, from the bottom of my heart, thank you so much."
   The doctor humbly responded, "I'm really happy to help. Doctors and nurses do this every day, and I'm happy to help."
Remarkably, this isn't the first time something like this has happened on HGTV. Five years ago, a nurse watching Flip or Flop got in touch with producers to relay a message to host Tarek El Moussa to get a lump on his throat examined. That also turned out to be thyroid cancer.
Photo Credit: Getty, HGTV