Dramatic Video Shows Lava Consuming Kapoho House in Hawaii
By RJ Johnson - @rickerthewriter
June 10, 2018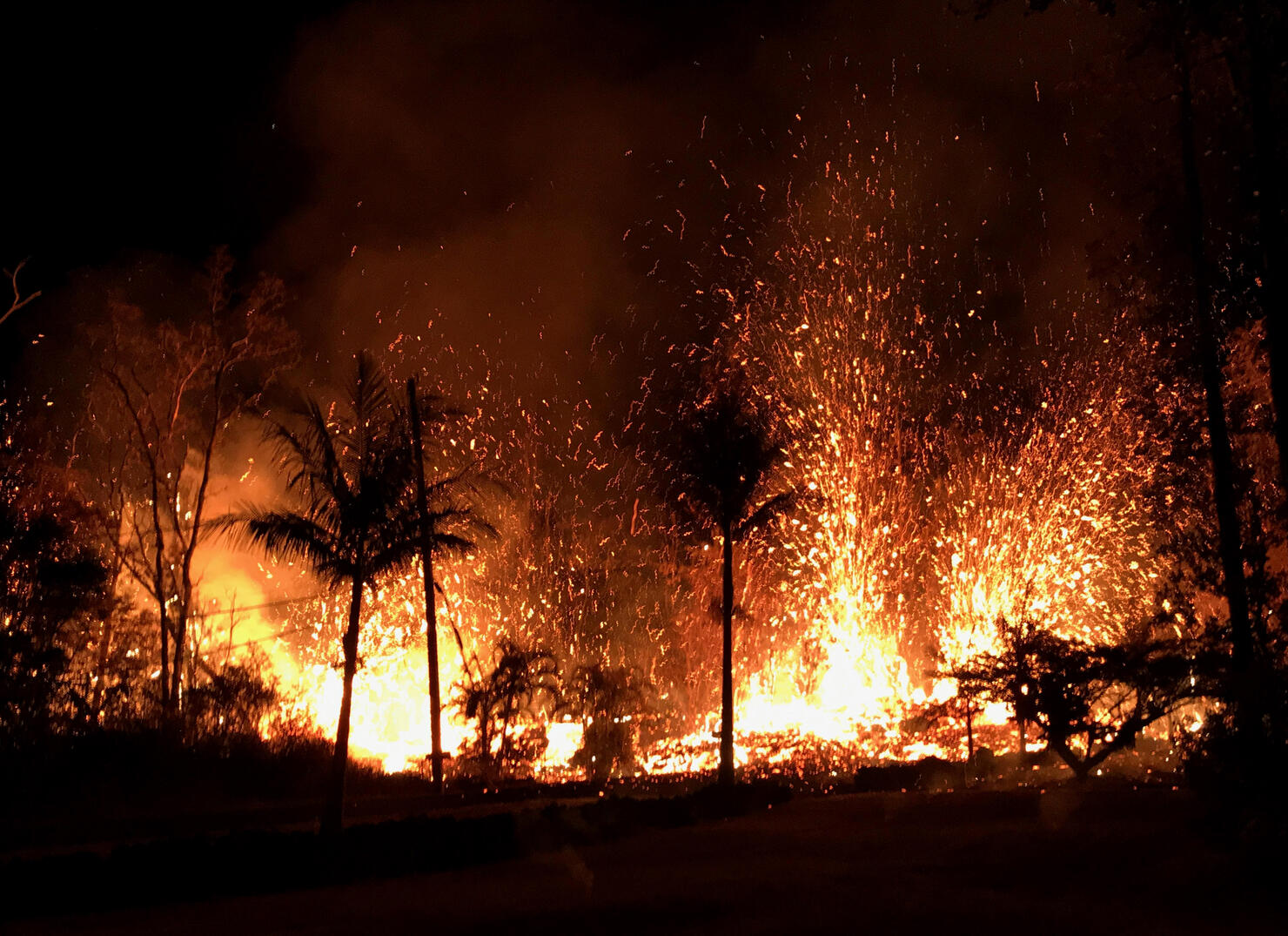 Ever since the Kilauea volcano began erupting in Leilani Estates on May 3rd, more than four billion cubic feet of lava has spread across Hawaii's Big Island, destroying at least 600 homes and forcing the evacuation of more than 2,500 residents.
Officials with the U.S. Geological Survey said "vigorous eruptions of lava" continue to burst from the crater of the volcano with more on the way. A status report said a massive explosion may occur within the next 24 hours.
"If the recent pattern of these explosions is repeated we expect the next small explosion to occur within 24 hours. Lava fountaining from Fissure 8 continued throughout the day, topping out at about 200 feet in height. Volcanic gas emissions remain very high from Fissure 8 eruptions. Trade wind conditions are expected to bring vog to the south and west sides of the Island of Hawaii."
The historic eruption has released enough magma to cover Manhattan in 6.5 feet of lava.
Video taken near Kapoho Bay showed a home being destroyed by a massive lava flow coming from Fissure 8 with the flow pouring through the window and through the side of a house.