Josh Groban & Sara Bareilles Sing A Song For The Losers At The Tonys
By James Dinh
June 11, 2018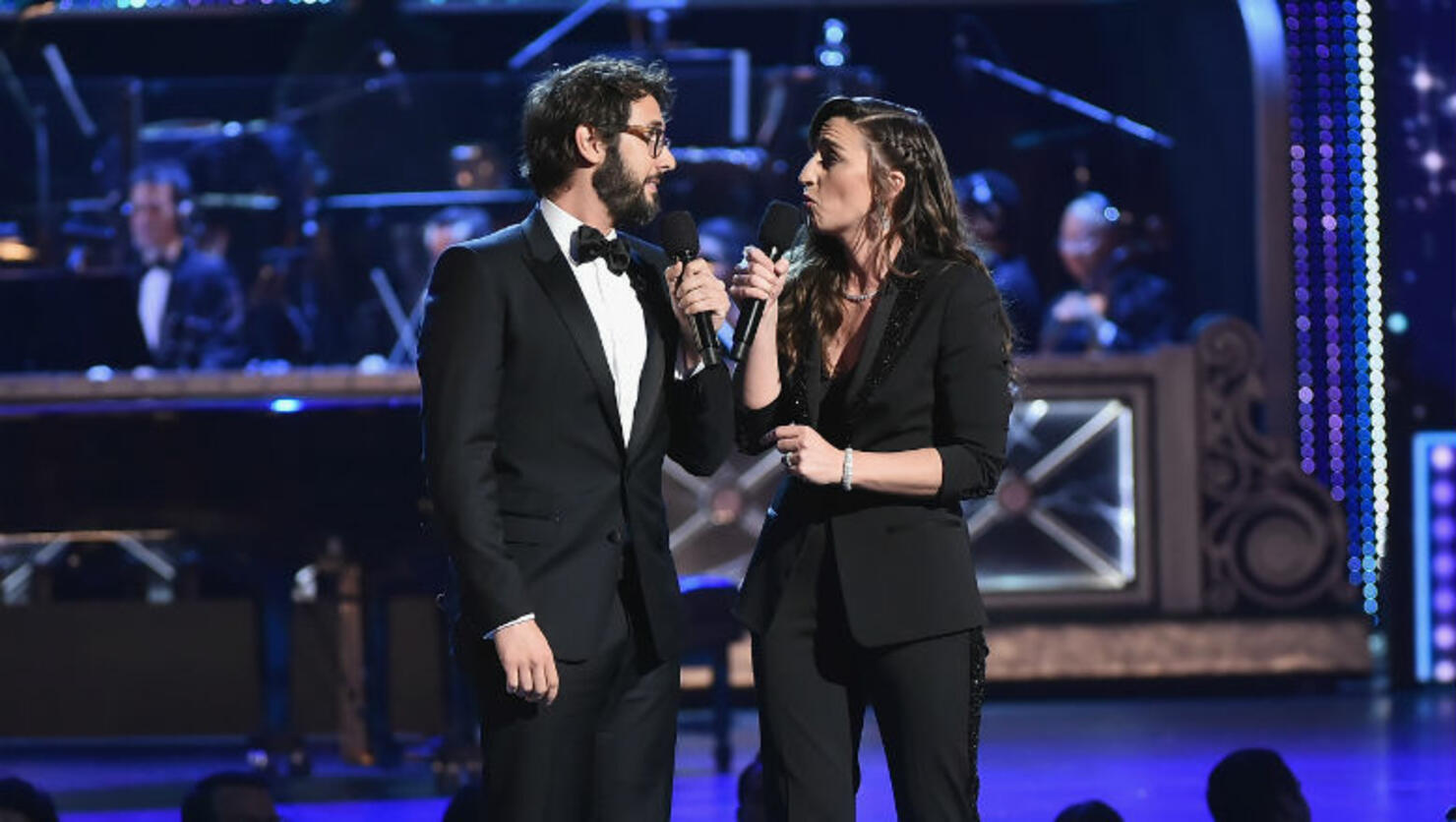 Josh Groban and Sara Bareilles kicked off their duties as hosts of the 2018 Tony Awards on Sunday night (June 10) by doing what they do best. At the top of the ceremony, the multi-talents performed a song dedicated to all the losers of the night since neither of them has ever won any, erm, Grammy or Tony titles.
In the beginning of the number, Groban and Bareilles sat at their pianos opposite one another and it was only a matter of time before the audience realized that they decided to turn the bullseye on themselves. Instead of opting for snarky jokes, the pair went for the unexpected and the results were all too hilarious. "This is for the people who lose because both of us has been in your shoes…this is for the loser inside of you," they offered the venue. Towards the end of the tongue in cheek number, they were also joined by members of the night's nominated shows.
Prior to the big show, Groban and Bareilles spoke to PEOPLE about the big-time opportunity and alluded to the hilarious intro performance. "What I love in a host is someone who doesn't take themselves too seriously, keeps the eye on the prize and really enjoys themselves," Bareilles explained, adding, "We get to really just celebrate this community. It's really about Broadway and these wonderful people who come together and work their butts off eight times a week."
Meanwhile, Groban said that his ultimate job was to relieve any tension that might be in the room for the nominated pack. "If you're nominated, there's always that tension and nervousness, whether anybody shows it or not. So I think the job of the host is to take away the tension in the room. Let everyone breathe a sigh of relief that this is going to be a fun night. And take the wind out of the sails of all the demons in the room. Make them wait outside," he explained.