32 Father/Daughter Wedding Dance Songs Perfect For Your Big Day
By Taylor Fields
June 11, 2018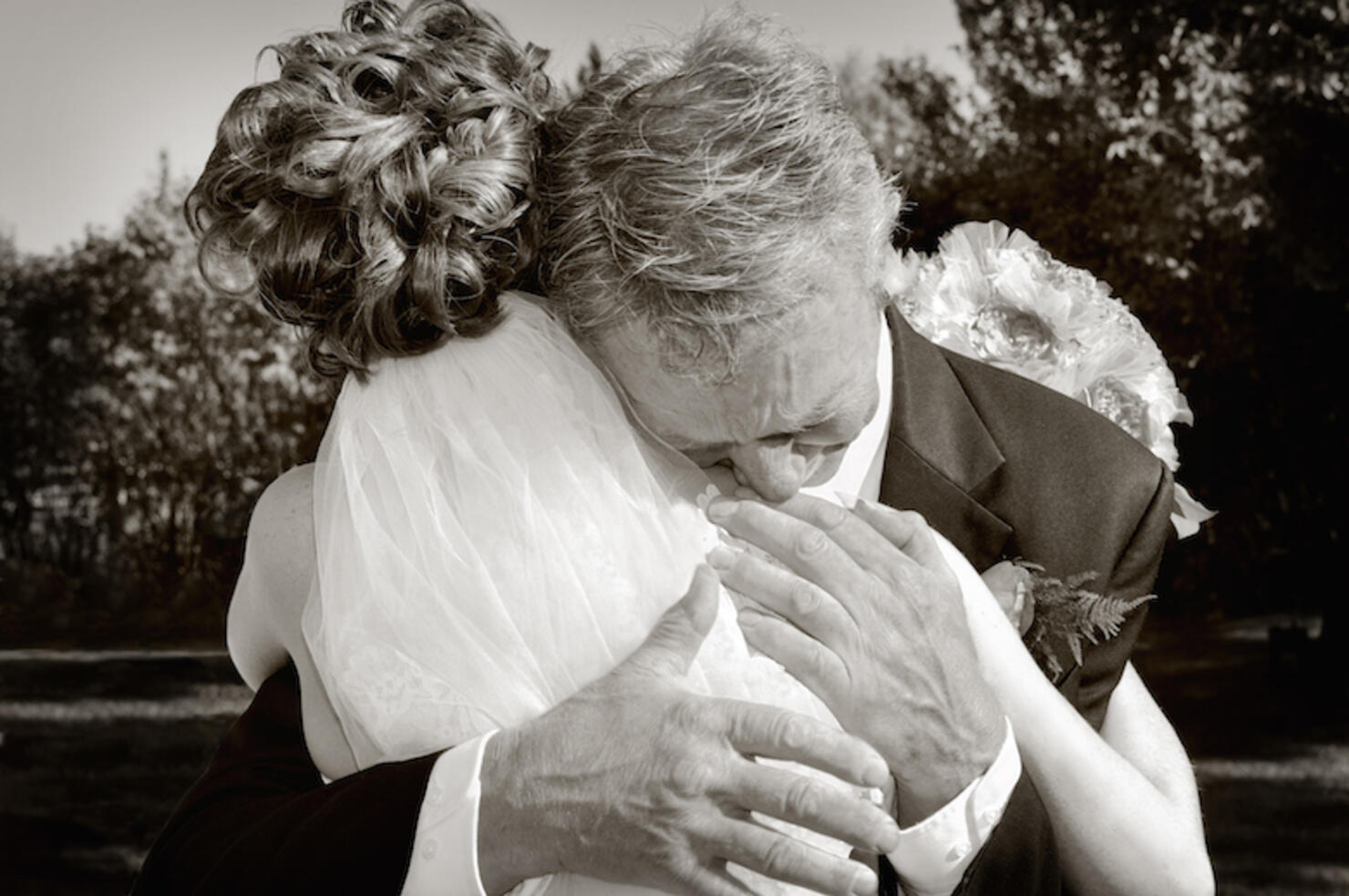 A wedding is about the union of two people, but aside from the first dance as a married couple, another emotional moment during the celebration is the dance between the bride and her father.
On a typical wedding day, the nuptials are just as emotional for the parents, as is it is for the newlyweds, especially for the father of the bride. He's giving his little girl away to the person who will love her and take care of her (for better or worse, in sickness and in health) for the rest of her life! 
If you're a bride looking for a special song for that special father/daughter dance at your wedding, take a look at this list of beautiful music perfect for the occasion. You may want to grab some tissues though, they will give you all of the feelings.
1. Camila Cabello - "First Man"
2. Jennifer Smestad - "Half The Man"
3. "Butterfly Kisses" - Bob Carlisle
4. "My Girl" - The Temptations
5. "My Little Girl" - Tim McGraw
6. "I'll Always Be Your Baby" - Natalie Grant
7. "Father and Daughter" - Paul Simon
8. "I Loved Her First" - Heartland
9. "In My Daughter's Eyes" - Martina McBride
10. "Daddy's Little Girl" - Michael Bublé
11. "Because You Loved Me" - Celine Dion
12. "God Only Knows" - Beach Boys
14. "Lullaby (Goodnight, My Angel)" - Billy Joel
15. "Ready, Steady, Don't Go" - Billy Ray Cyrus
16. "You Raise Me Up" - Josh Groban
17. "Daughters" - John Mayer
18. "Dance With My Daughter" - Jason Blaine
19. "My Wish" - Rascal Flatts
20. "Brown Eyed Girl" - Van Morrison
21. "I'll Be Your Man (Song For A Daughter)" - Zac Brown Band
22. "My Old Man" - Zac Brown Band
23. "The Way You Look Tonight" - Frank Sinatra
24. "What A Wonderful World" - Louis Armstrong
25. "Have I Told You Lately" - Rod Stewart
26. "Never Grow Up" - Taylor Swift
27. Edwin McCain - "Walk With You"
28. Darius Rucker - "It Won't Be Like This For Long"
29. "I Hope You Dance" - Lee Ann Womack
30. "You Are The Sunshine Of My Life" - Stevie Wonder
31. "Trough The Years" - Kenny Rogers
32. "Daddy's Little Girl" - The Shires