Justin Bieber & Hailey Baldwin Reunite For Church Event & Club Outing
By Hayden Brooks
June 11, 2018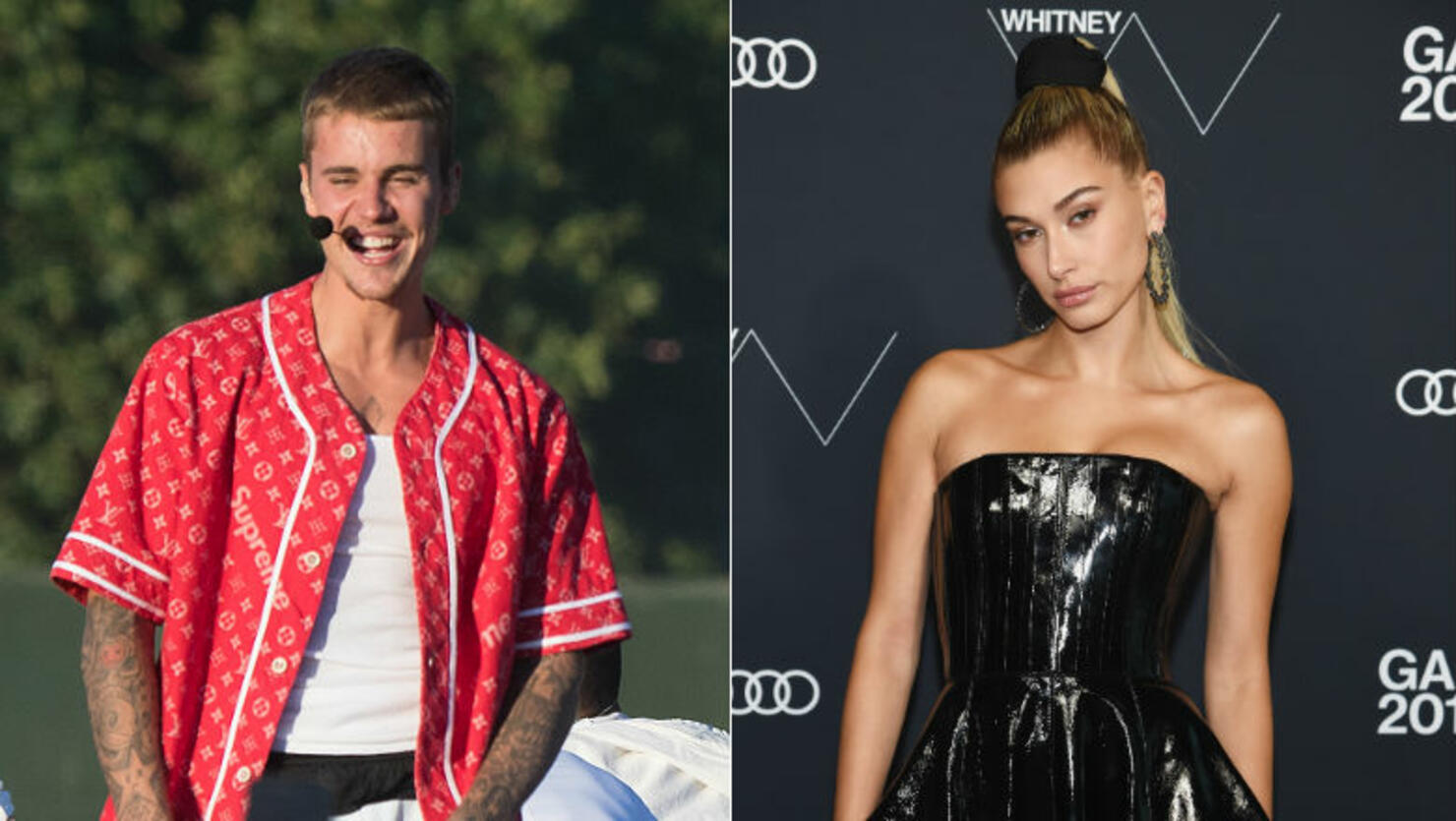 Justin Bieber and Hailey Baldwin are back on friendly terms (or shall we say, romantic terms) and spent some time with one another in Miami over the weekend, where the superstars attended an event at Hillsong's Calvary Church and then enjoyed some nightlife in the 305.
As per photos obtained by Just Jared, the 24-year-old pop star and 21-year-old model spent the evening with each other at LIV Nightclub at Fontainebleau after their church event. TMZ sources revealed that they walked in the venue around 1 AM and hung out on a VIP balcony, all while holding hands and dancing with each other. Just a day later, the Biebster took to a second church event for VOUS Conference 2019.
In late May, it was reported that the two were able to put the "weirdness" behind them after their 2016 split. "Justin and I were friends for a long time," the Drop the Mic host said during a new interview with U.K. newspaper The Times. "I met him when I was really young and he was one of my best friends. Everybody knows that at a certain point in time that turned into something else, but that just happens when you're 18, 19. It was what it was," she explained, revealing that they went through a long period of time where they weren't friends.
"But it brought both of us to the realization that we just work much better as friends. He's somebody I really cherish. Now, it's a very mature situation. It's good," she continued.
Beliebers will remember that the pair made headlines a few years back when the pop star shared a photo of them kissing at a New Year's Eve party. Baldwin recently sparked some interest in the rumor mill when she attended the Met Gala with Shawn Mendes, but has since clarified that the two are simply friends.