Barbara Corcoran Explains Just How To Get A Raise In 'Business Unusual'
By James Dinh
June 12, 2018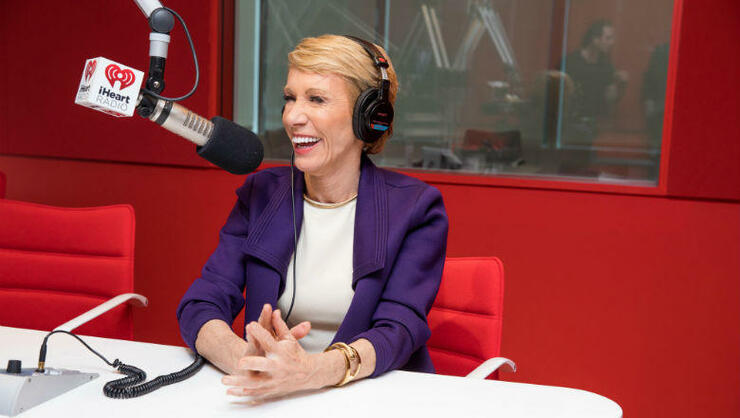 Barbara Corcoran is the definition of a powerful boss woman, but she didn't get to where she's at without learning the ropes about real estate culture, management and, of course, finances. In the latest episode of her podcast, Business Unusual, the Shark Tank star went into the basics of money and explained just how to go about asking your boss for a raise.
"First, bear in mind, there's never a good time to ask. It's always a gut-wrenching task," Corcoran told her listeners, admitting that the people who get paid the most are almost always the people who ask for a raise. As per the real estate entrepreneur, it's all about tactic and doing your homework.
"You'll need to make a list of all the reasons why you think you deserve a raise, which should be based on your willingness to help and all the new responsibilities you've been willing to take on since your last review," she explained. "No one gives a raise for the same job you did last year. List every new task and responsibility on a sheet of paper and take it with you. And be ready to back them up. It's also smart to do some research and find out what your job is worth in the open market. You need to know if your pay is commensurate with the responsibilities you have at the company and if you're paid less than your peers in the same industry, know by how much, as that's the amount you'll be asking for when you meet with your boss."
From there, it's about strutting your stuff like a sales presentation, but what happens if you're made to leave the meeting without any promise or indication of any future increase? Corcoran has the backup plan already prepared. "Simply thank your boss and ask for another appointment to review your salary and performance three months out," she suggested. "But also ask her what she wants you to do differently to show you're deserving of a raise next time. This is invaluable feedback and your goal is to leave with a homework assignment. Specific performance goals to strive for so that you can come back and demonstrate that you've delivered. . . .Trust me, raises are always in the budget for some people and you want to be one of those people," she continued.
If you have a question to ask Barbara on a future Indeed-presented episode of Business Unusual on iHeartRadio, tweet your inquiry to @BarbaraCorcoran and stay tuned to see if the entrepreneur offers you some sound advice. Are you hiring? With Indeed, you can post a job in minutes, set up screener questions, then zero in on your shortlist of qualified candidates. Get started today at Indeed.com/Barbara.
Business Unusual with Barbara Corcoran on iHeartRadio gives listeners an inside look at the entrepreneur's decades-long career, including her first-person stories of triumphs and pitfalls. As you listen to her new podcast, you'll learn a wave of advice that has helped a new generation of young entrepreneurs achieve their goals. As one of the judges on ABC's Shark Tank, Corcoran knows a thing or two about the inner workings. After all, she had 22 jobs by the age of 23, built a $5 billion business with a $1,000 loan and conquered the New York real estate world.
Photo: Katherine Tyler for iHeartRadio
Chat About Barbara Corcoran Explains Just How To Get A Raise In 'Business Unusual'