Bishop Briggs's Timeline To Debut Album: Karaoke in Japan, Ghosts & More
By Nicole Mastrogiannis
June 12, 2018
After immersing herself in music over the course of her life, Bishop Briggs has finally released her debut album, Church of Scars, which features her explosive commercial hit 2016 single, "River."
Church of Scars was released on April 20th via Island Records, and has been two and a half years in the making for the 25-year-old, who recently celebrated the new LP with a show at The Masonic Lodge at Hollywood Forever Cemetery. The full album features ten songs in total, all written by Bishop Briggs, real name Sarah Grace McLaughlin.
So, how did Sarah get to this point? What did it take for her to go from Sarah, who was born in the UK and grew up in Asia, to rock star Bishop Briggs releasing her debut album Church of Scars? During an exclusive interview with iHeartRadio, she gave us her own personal timeline and reveals what she hopes for the future.
1992: Born in Barking, UK
"I was born July 18, 1992 in Barking, which is this place in the UK, in London, specifically. And I grew up in Asia."
1996: Moved to Japan - Four Years Old
"When I was four years old, me and my family moved to Japan and we got to do karaoke. It was kind of like a rite of passage. Like, the minute we landed we went to a karaoke bar and I heard my dad get up and sing Frank Sinatra and so that was just ... I wanted every piece of it."
2005: Moved to Hong Kong - 13 Years Old
"When I moved to Hong Kong, that was when I started taking singing lessons. And so that was hugely inspirational for music for me, and that was a singing teacher named Christine Samson who I saw every Saturday for eight years."
2018: Released Debut Album Church of Scars - 25 Years Old
"Church of Scars is officially out. I had my album release party. It was a celebration and it was actually at a cemetery at the Hollywood Forever Cemetery. I did have this moment when I had come offstage and I was just hanging out with some ghosts and I was just like, wow, like this is so insane."
The Future: Still Making Music & Drinking Coconut Water
"With things like future predictions I do kind of like setting the bar a little bit low, so that 10 years from now I won't be disappointed. So I'm gonna say I would love, ten years from now, to be still creating music. Perhaps be on a beach somewhere, perhaps be drinking some coconut water and meeting some new fish friends. And I hope I'm doing music every single day and writing and feeling creative and feeling inspired."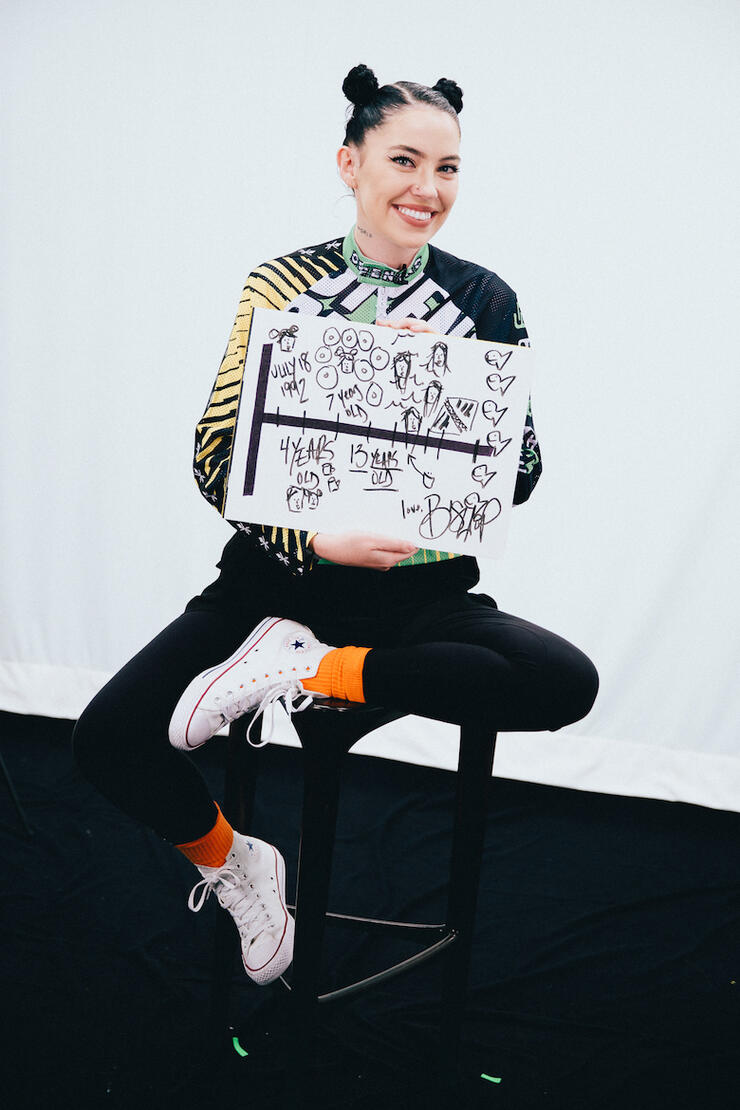 Chat About Bishop Briggs's Timeline To Debut Album: Karaoke in Japan, Ghosts & More