Death Cab for Cutie Shares New Song "Gold Rush" (LISTEN)
By Taylor Fields
June 12, 2018
Death Cab for Cutie has a lot of new music on the way, a full album's worth to be exact, and the band is kicking things off with a brand new single called "Gold Rush."
"Gold Rush" was originally a demo that the band almost discarded until their producer Rich Costey suggested Death Cab's Ben Gibbard revisit, and samples Yoko Ono's 1972 song "Mind Train." Ben explained of the inspiration behind the song:
"I've had this realization only recently that so many of my memories are tied to my geography. And when that geography changes, it's as if you're not only coming to terms with the passage of time, but it's as if you're losing those people and that time in your life all over again. Cities are in constant flux, and I'm not claiming victimhood in this, but the speed at which Seattle is changing, and people of color and creative communities are being pushed out, is alarming."
In the chorus, Ben sings, "Change, please don't change/ Followed me, followed me/ Stay, stay the same/ Followed me, followed me."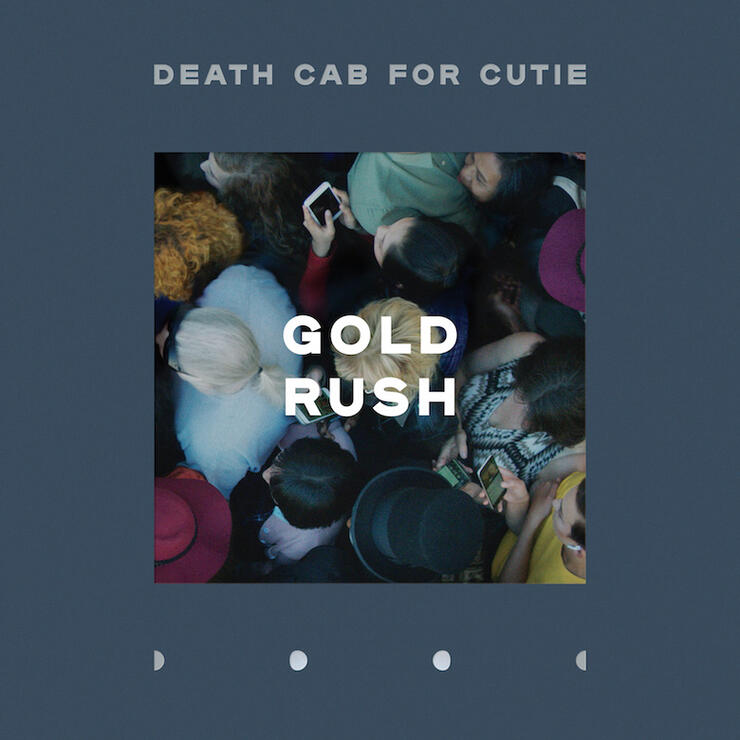 Death Cab for Cutie is set to release their ninth studio album, titled Thank You for Today, sometime this year, and it will follow the band's 2015 record Kintsugi. The guys have been working on the LP in late 2017 and early 2018 in Santa Monica, California, in producer Rich Costey's studio. Ben says of the upcoming album, "I realized early on in the process that I wanted to write a record that is very much who we are. I wanted to go more inward, and create something more personal."
The new album's title comes from a phrase that Costey said to another band he was working with at the time, at the end of each session; he would say "Thank you for today." As a result the guys of Death Cab started saying the phrase too. Bassist Nick Harmer explained:
"We started saying it to each other every day, no matter what kind of day it had been. Whether it had been frustrating or a really great day, we'd all shake each other's hands and say 'Thank you for today.' As time went on, it really started to mean something to us. It's almost like a Rorschach test, in that it's an oddly adaptable statement. And when we were thinking about what to call the album, it just seemed to fit so perfectly."
Listen to Death Cab for Cutie's new single "Gold Rush" above.
Chat About Death Cab for Cutie Shares New Song "Gold Rush" (LISTEN)