Kesha Accused Dr. Luke Of Raping Katy Perry In A Text Message To Lady Gaga
By James Dinh
June 13, 2018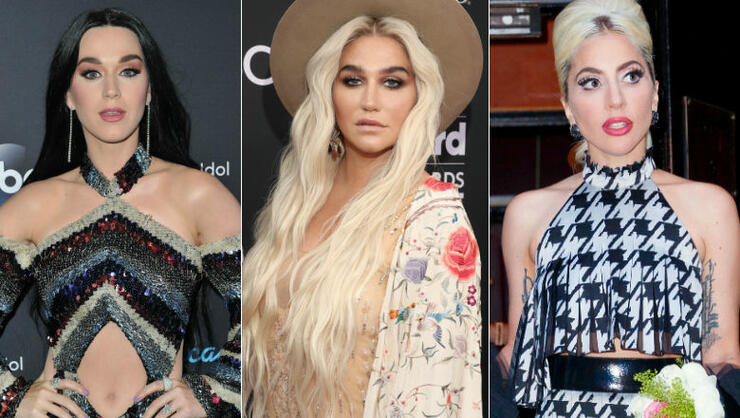 Kesha's longtime legal battle with Dr. Luke has reached escalated heights as it appears the pop star accused the hitmaker of also raping Katy Perry in a text exchange with Lady Gaga, as per documents from his ongoing defamation suit, which were recently obtained by The Blast.
In the documents obtained by the website, Luke hits back at three of Kesha's allegations. First up, he refutes the claim that he gave the singer drugs against her will and, secondly, he denies the claim that he raped her. However, the newest accusation, which was revealed in a text message sent to Gaga, claimed that Dr. Luke "raped Kathryn Hudson p/k/a/ Katy Perry."
"On February 26, 2016 [Kesha] sent a text message to Stefani Germanotta p/k/a/ Lady Gaga which repeated [Kesha's] false claim that [Luke] had raped her," the documents read. "[Kesha] also fasley asserted that [Luke] had also raped Kathryn Hudson p/k/a/ Katy Perry," and that "Following this text message conversation, and with [Kesha's] encouragement, [Lady Gaga] spread negative messages about [Luke] in the press and on social media."
Luke went as far as alleging that Gaga created "graphics" to post on social media to push forward Kesha's claim of sexual assault from the producer. It's been known for some time now that Kesha suggested that he had raped another recording artist, but we did not know who. Back in August 2017, Page Six reported that Mother Monster was set to "appear for a deposition pursuant to [Luke's] subpoena in this action, during the month of September" based on a deal signed between lawyers for Gaga and reps for Luke and Kesha. During her appearance, she was set to "produce un-redacted copies of certain of the documents that were previously produced in redacted form."
Chat About Kesha Accused Dr. Luke Of Raping Katy Perry In A Text Message To Lady Gaga