Kylie Minogue Wants To Make It Rain Glitter For New York City Pride
By James Dinh
June 14, 2018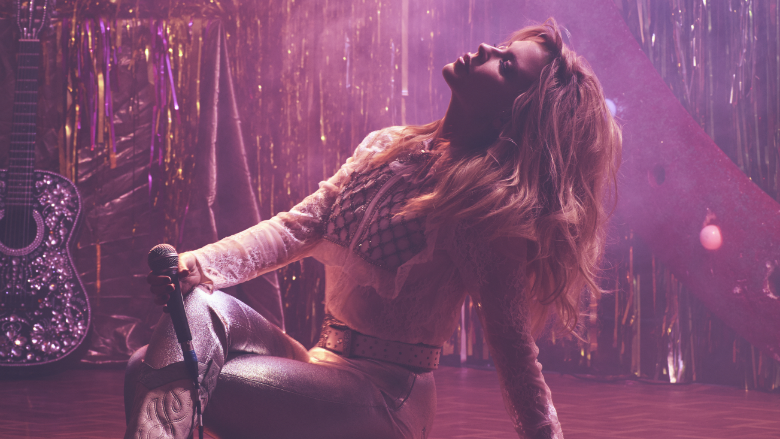 Gay Pride Month will culminate its festivity in New York City with a (mostly shirtless) sea of male fans packed into the corners of Hudson River Park's Pier 97. After sets by Tove Lo, Lizzo and more, spectators will watch Kylie Minogue perform both new and old material as part of her headlining set at the sold-out Pride Island, the LGBTQ-geared mini-music festival taking place on June 23 and 24. Formerly known as Dance on the Pier, the 30+ year capstone event, which has welcomed the likes of Janet Jackson, Whitney Houston and Cher, will serve as the mecca for non-stop beats after The March and the Australian dance diva is ready to unleash her magic.
"To be performing at Pride festival is such an honor," Minogue told iHeartRadio of the upcoming concert set. "It's been a long time coming, to be honest. I don't spend too much time in the States, so to be able to be performing at that is gonna be incredible. I think I will be performing 'Raining Glitter.' I think if there was ever a moment to debut that song here in the States, that would be the time. I'm really looking forward to it."
Minogue's memory doesn't falter either. Her last full concert in the Big Apple dates back to 2011 when she performed a trio of shows at Hammerstein Ballroom as part of her "Aphrodite: Les Folies Tour." For that reason, Minogue also booked an intimate club show at Bowery Ballroom the night after on June 25. Much like her Pride Island set, it'll likely be packed with her gay audience.
Later in our conversation, Minogue recalled the first time that she felt a connection between her and the community, recalling a Kylie Minogue Night at The Aubrey, one of Sydney's famed gay bars. "I was like, 'What do you mean? What's a Kylie night?' That's the first time I heard about drag queens doing impersonations of me. Cut to a few years later when this has become a thing, and I went to another drag night. I'd just seen The Lemonheads, which could not be more different than the drag night at 3 Faces nightclub. I turned up looking the least like Kylie Minogue of anyone. I'm on hippie mode, no makeup, curls, and stuff, and there were four very strong Kylies. I looked like an imposter, so that was hilarious."
"I think they did recognize me," she admitted. "I am small, but I just felt tiny with these really over the top other Kylies. It was funny."
Asked if she ever felt a responsibility to serve as an icon for the LGBTQ+ community, Minogue confessed that it never felt like an actual duty. "it just was a natural union," she said. "I never went out of my way to be anything to the community. I think they adopted me, basically. I had no choice in the matter. But, obviously, I started working television and in those kinds of industries. It's long been way more accepted to be gay, lesbian, bisexual, whatever your sexual orientation is. I've grown up with that being very normal. So, the fact that it's becoming more normalized, and accepted in other areas of the world and employment is really important."
Minogue's Pride Island booking comes at a triumphal time for the Aussie sensation. After dropping her 14th studio album, Golden, in April and celebrating her 50th birthday just a few weeks ago, Kylie is in a place where she has all the more reason to shine as bright as possible. "It does feel like a really great time in my life, and I'm just so thankful, and happy with everything that's happening at the moment: the people, friends, and family," she continued. "Golden [is] doing everything and more than I ever dreamt it could have. It's a point in my life where I feel like it's a good time to celebrate."
In honor of Kylie Minogue's headlining performance at Pride Island, iHeartRadio recruited the star to compile a list of her favorite songs particular for your upcoming Pride celebrations!
Chat About Kylie Minogue Wants To Make It Rain Glitter For New York City Pride