Shawn Mendes' 'In My Blood' Selected As Portugal's World Cup Team Song
By Hayden Brooks
June 13, 2018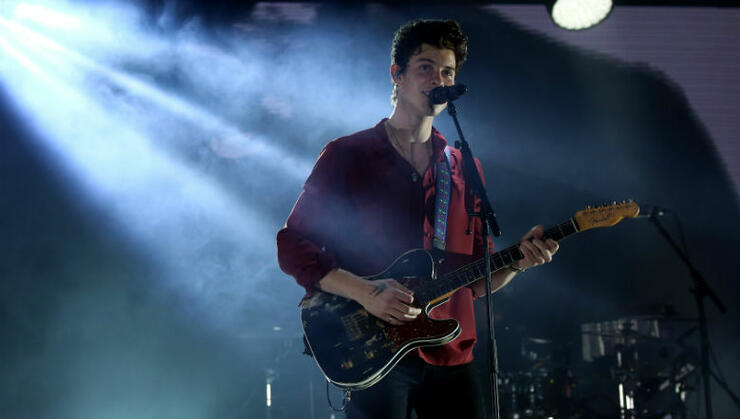 Shawn Mendes is extending the reach of his hit song, "In My Blood," to the realm of soccer as the dramatic pop cut has been selected as Portugal's official team song in support of the 2018 FIFA World Cup, which is scheduled to begin on Thursday (June 14).
In a new video, which was shared via the singer's Twitter account on Wednesday, footage of the 19-year-old chart-topper and members of the team appear in a montage-like sequence. It also includes Mendes singing parts of the almost-four-minute track in Portuguese, which is a fitting move. After all, the Canadian singer/songwriter's father is actually Portuguese. "Vamos, família! Força Portugal," he wrote on Twitter after the release of the visual.
Just two days before the reveal, Mendes offered his fans the (color) version of his video for "Nervous." In the clip to the mid-tempo track, which was directed by Eli Russell Linnetz, Mendes sits in front of a green screen as he performs the flirty new single. However, the more suggestive scenes see model Lilliya Scarlett's hands caressing his face and chest, offering plenty of moments for the star to don his million dollar smile. Just a couple weeks back, the singer released a vertical video for the track that was entirely in black-and-white.
Chat About Shawn Mendes' 'In My Blood' Selected As Portugal's World Cup Team Song