Garth Brooks Debuts New Single "All Day Long"
By Nicole Mastrogiannis
June 19, 2018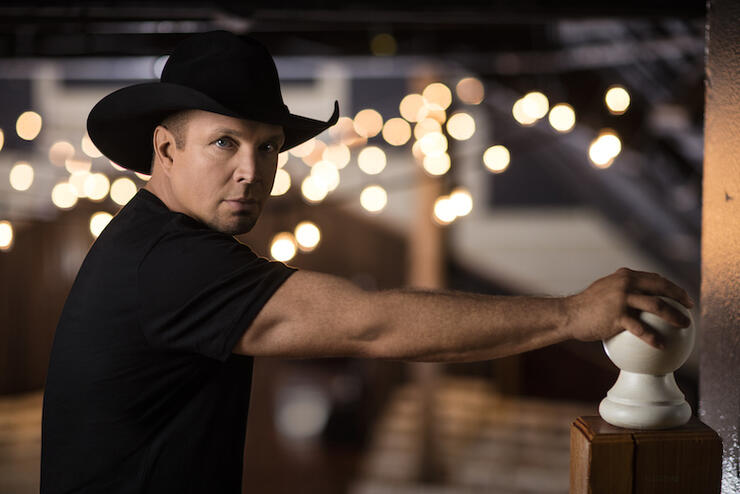 During a Q&A at this year's CMA Music Festival, Garth Brooks teased that he had a new song on the way, and that it "is one of those songs I can play all day long." And he wasn't kidding! Because the country icon's brand new single is called "All Day Long."
"All Day Long" is Garth's first piece of new music since his 2016 album Gunslinger, and it's the first taste of his new upcoming studio album, which will be his 11th. The new song debuted across iHeartMedia Country radio stations across the country.
Garth had teased his new music during a recent episode of his Facebook Live show "Studio G," saying, "The new music feels good, and the new music feels very old school, if that makes any sense. It sounds brand new, but it's very old school." He added, "It's gonna be upbeat, it's fun. It's the middle of summer, man. Let's turn it up, and let's have some fun."
Brooks also said that he's hoping to eventually include "All Day Long" on a live record because "it was built for the live show."
Fans should also stay tuned for his big announcement on July 9th.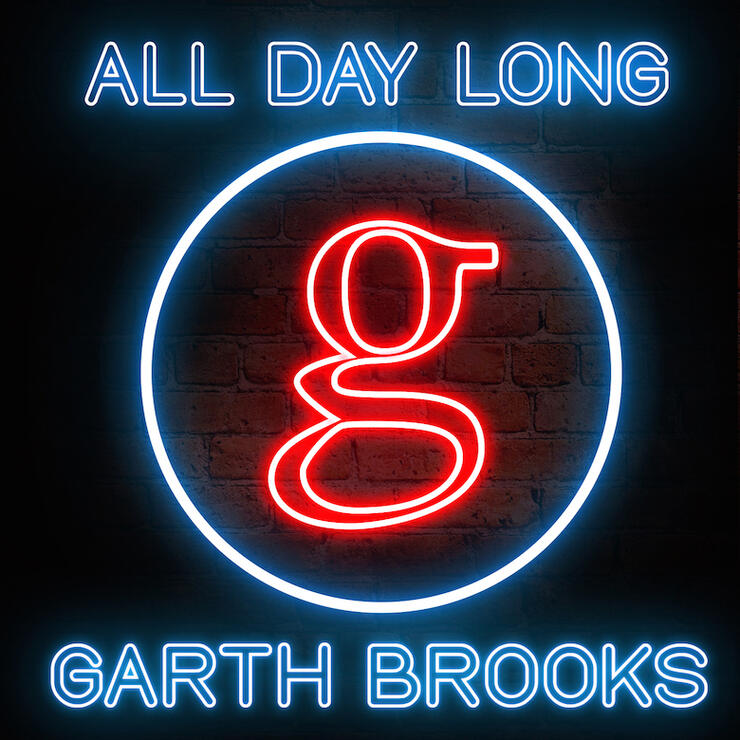 After having finished up a three and a half year long world tour with his wife Trisha Yearwood, which has smashed records previously held by such acts as The Beatles, The Rolling Stones, and even himself, Garth is heading back out on the road. He teased of the tour on his Facebook Live show:
"The very opening song of this new tour is going to be a cool little kinda letter from me to you, from you to me. It's gonna set the whole tone for the night and every night. So, this is gonna be a lot of fun. As if the touring world, I think, can't get better, it's about to for us, and I am really excited."
The opening tour of the song is called "The Road I'm On," which fans can also hear when they pre-order the album.
Fans can also expect to hear their favorite Garth songs on this tour, in addition to some new music peppered in. He explained, "There's nothing that'll piss you off more than going to someplace, and a guy dumps a whole new album on you you're not ready for yet. I mean, what did you pay that money for? You came to hear the old stuff. Well, guess what, we're gonna do the old stuff all day long, and throw in some new stuff too."
Chat About Garth Brooks Debuts New Single "All Day Long"