President Trump Signs Executive Order Stopping Family Separations At Border
By Bill Galluccio
June 20, 2018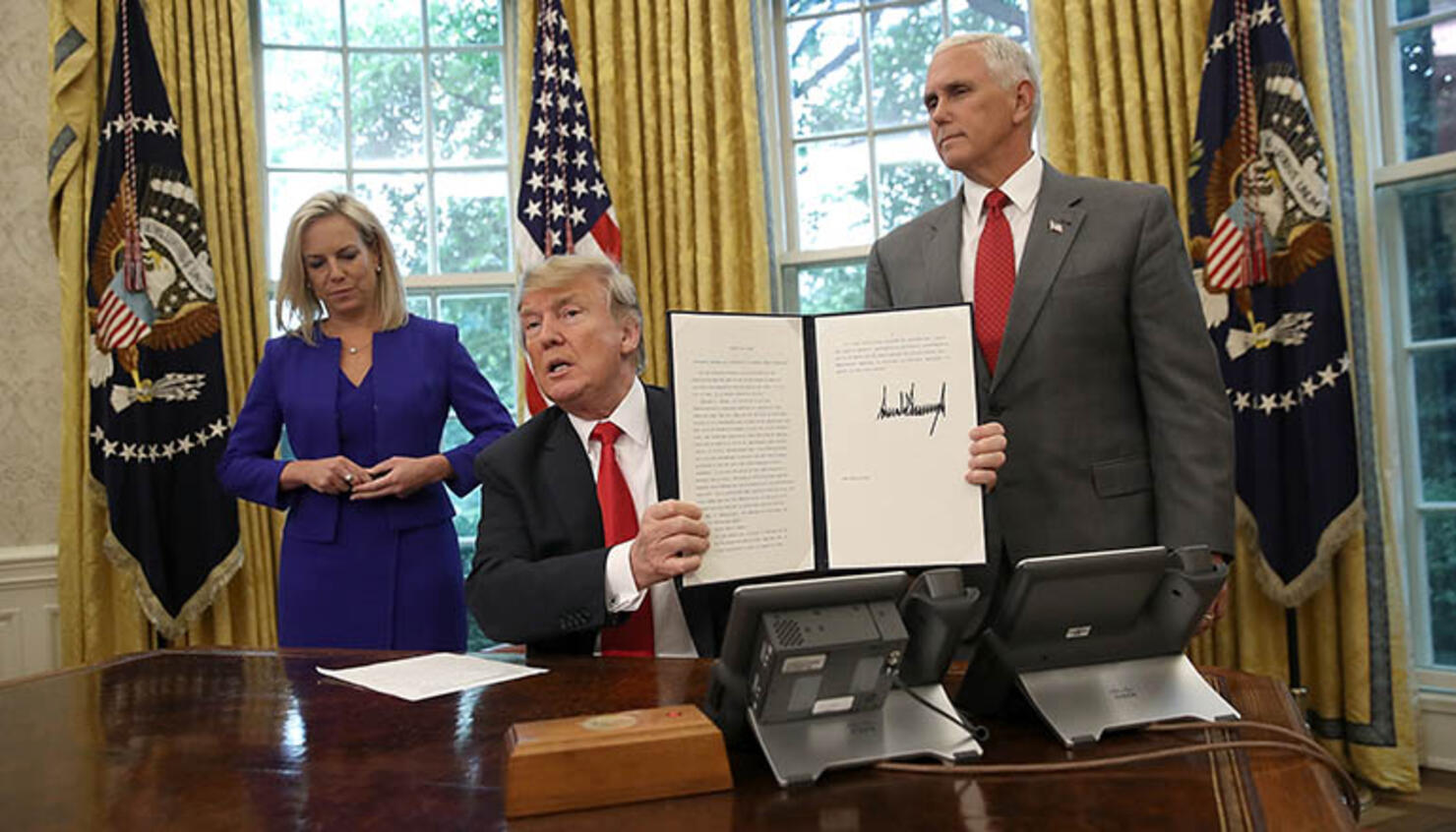 President Donald Trump signed an executive order on Wednesday (June 20) afternoon to end the practice of separating parents from their children when they are detained at the border for immigration violations. The forced separation of children from their parents has created a huge controversy for the Trump Administration, which had faced pressure from politicians in both parties, along with the media and activist groups, to end the policy.
The executive order allows children to remain with their parents in illegal immigration detention centers while the adults are prosecuted for trying to cross the border illegally. They can also choose to seek asylum, but that process can take months. Trump said the executive order "takes care of the problem" while proving that the United States can enforce immigration laws and still be compassionate.
Trump promised that his administration will continue to enforce the "zero tolerance" policy at the southern border. He said that he expects his executive order to "be matched by legislation" from Congress.
Photo: Getty Images