Dan + Shay 'Can't Stop The Feeling' For New Album At Intimate Release Party
By Nicole Mastrogiannis
June 22, 2018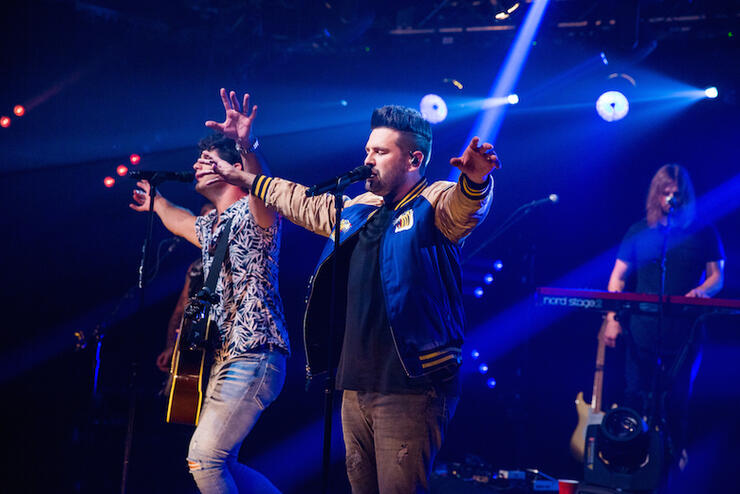 Dan + Shay celebrated the release of their new self-titled album with an intimate show in New York City during their iHeartCountry Album Release Party the night before the LP's official release. And they celebrated hard ... with "Tequila" ... as in their song (OK, and maybe a little bit of actual tequila too.)
Dan + Shay follows the country duo's 2016 album Obsessed, and have previously shared a few songs from the record with fans, including their lead single "Tequila," followed by the romantic "Speechless," and "Alone Together."
During their album release party, the guys performed a lot of songs off of their new album for the first time, letting fans hear them before the album officially dropped at midnight. From their new self-titled album, Dan + Shay performed "All To Myself," "Tequila," "Make Or Break," "Keeping Score," "Alone Together," and "Speechless."
Aside from their new music, the duo also performed some fan favorites, including "19 You + Me" from their debut album to start the whole show off with, "How Not To," "Nothin' Like You," and their hit song "From The Ground Up." And to close the show out, both Dan and Shay could not help the excited feelings about their new album by performing one of the most celebratory songs out there: a cover of Justin Timberlake's "CAN'T STOP THE FEELING!"
Watch Dan + Shay perform "Tequila," "Keeping Score," and "Speechless" below.
During a special Q&A portion of the album release party, Dan and Shay also talked about their new music with host Cody Allen. The guys opened about why they made album No. 3 self-titled, what has inspired their new music, what it was like working with Kelly Clarkson, and more.
On why they made this album self-titled
Dan: "This is our third album. The first two albums are kind of learning who you are [and] figuring out what you want to do musically. The first album was a collection of demos we had done on a laptop in our friend's basement. Second album, you're kind of taking chances, and experimenting. But the third album, you really figure out who you are, where you wanna go. And you take those learning experiences of being on the road in front of amazing country fans like you guys, seeing what y'all react to, feeling the vibes, then you put that on the record. And this just really felt like that time where we were like 'This is it. This is Dan + Shay, this who we want to be, and this is where we want to go. So, boom, self-titled album."
On working with Kelly Clarkson
Shay: "She's the nicest person on the planet. We had this song, 'Keeping Score,' and we wanted to do a duet, and our first person we thought of [was] Kelly Clarkson. She has one of the best voices on the planet."
On how they turned "All To Myself" into something they've never done before
Shay: "This song is one of the funnest. We've actually been playing this out on the road with Rascal Flatts, and the original demo was more like a dance beat. Actually, I gotta give a huge shout out to Dan. He's one of the best producers in the world. It was so cool that he was able to take this song and kinda turn it into something that we hadn't done before. It's got kind of an island beat."
On how their wives and their fans have inspired their new music
Dan: "My beautiful wife, she inspires me, and so does Shay and his beautiful wife, Hannah. That's what the biggest inspirations on this new record are. We both got marred last year in 2017, as you've seen in our music video we just put out. A lot of the inspiration comes from that. But just life, life in general, things we go through, things that, you know, we're so in touch with our fans on social media now." He adds, "We're inspired by our fans and the stories that we hear from people in daily life. We write about real things, real emotions, real life. We feel like it translates to the people out there listening."
Dan + Shay recall a New Year's Eve with Capri Sun, Bud Light PJs, and a Transformers helmet from a gas station convenience store
Dan: "New Year's Eve, a few years ago, I've got a picture on my phone ... it was a long story, it was crazy. We just signed a record deal, we did New Year's Eve, we went to Gatlinburg, Tennessee. We got kind of ... it was a rowdy time. And there was one little convenience store at the bottom of the mountains. Literally came back, I was doing a grocery shop and buying some booze and some food, whatever, we're gonna be there for three days. I was like, 'People go nuts for these Capri Suns.' Literally, right when I got back, they were gone. And you [Shay] had one, there's a picture of you. This like, all sums up the last question you had because he has Bud Light pajama pants on, a hoodie, and a Capri sun."
Shay: "It was one of the best trips to a gas station, also because I found a Transformers helmet that made noises. And let me tell you, if you've never had one on New Year's Eve after several tequilas and beer, they're really sweet. I'm not gonna lie to you, one of the best purchases I've ever made."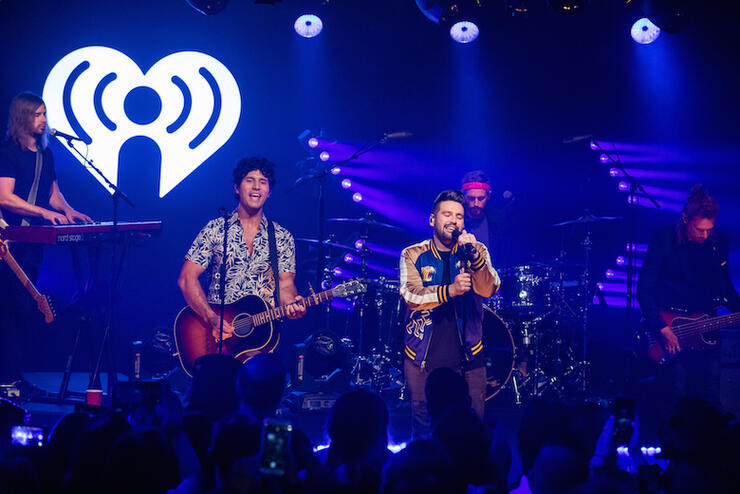 iHeartCountry Album Release Party with Dan + Shay Set List
"19 You + Me" (Where It All Began)
"All To Myself" (Dan + Shay)
"From The Ground Up" (Obsessed)
"How Not To" (Obsessed)
"Tequila" (Dan + Shay)
"Make or Break" (Dan + Shay)
"Nothin' Like You" (Where It All Began)
"Keeping Score" (Dan + Shay)
"Alone Together" (Dan + Shay)
"Speechless" (Dan + Shay)
"CAN'T STOP THE FEELING!" (Cover - Justin Timberlake)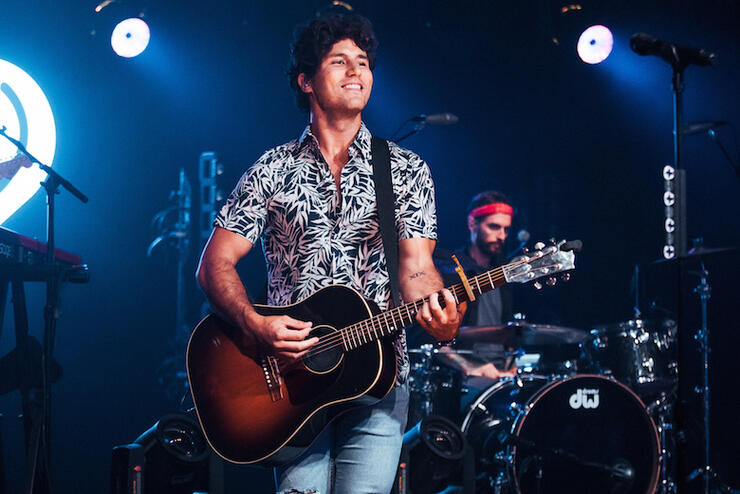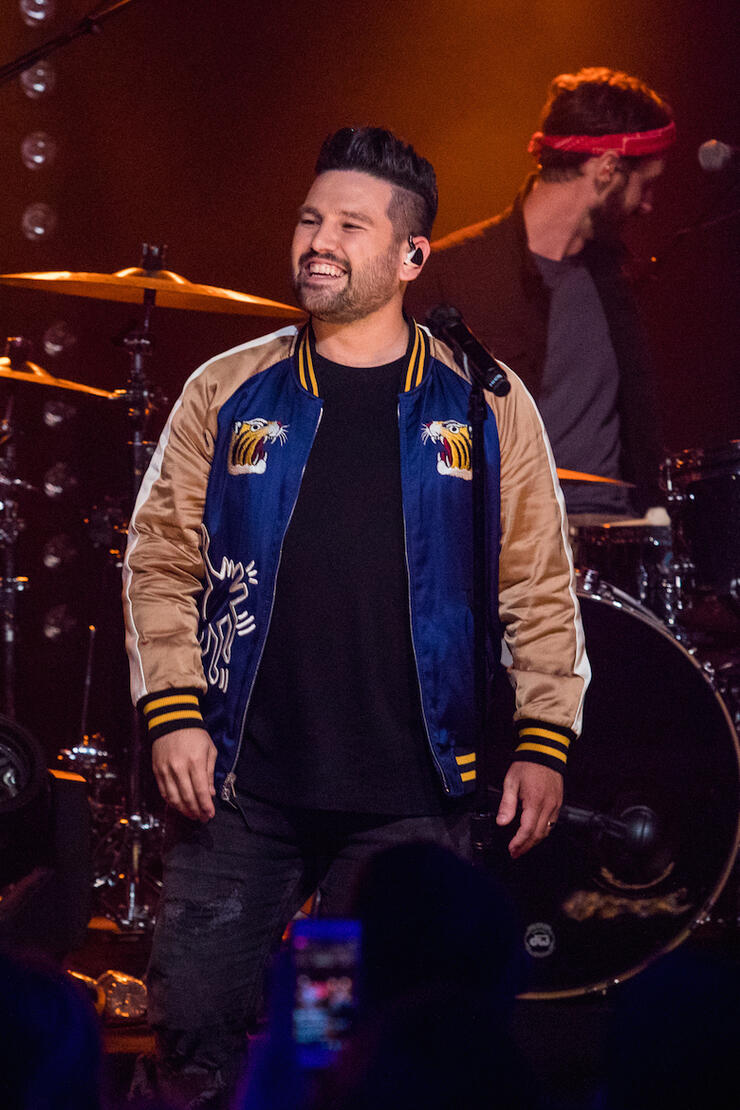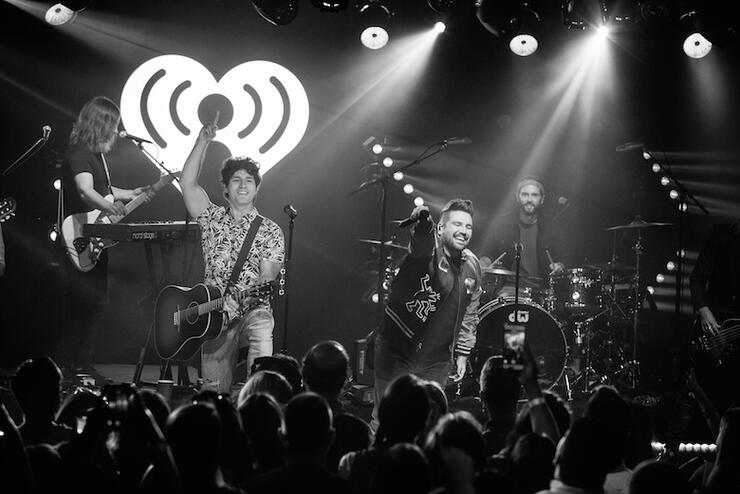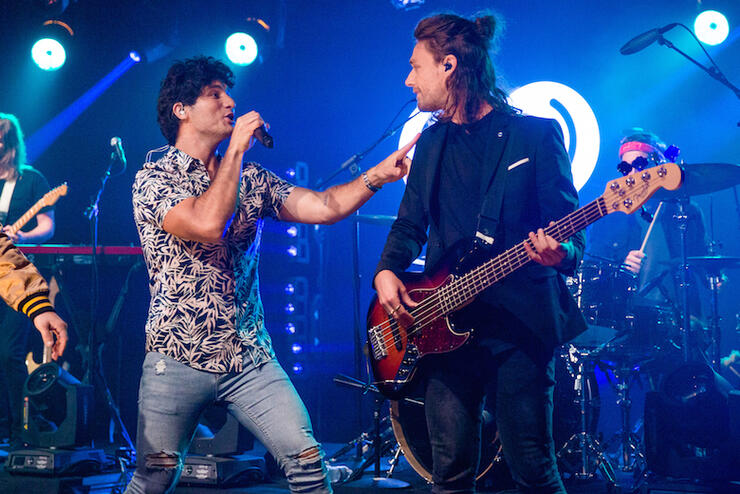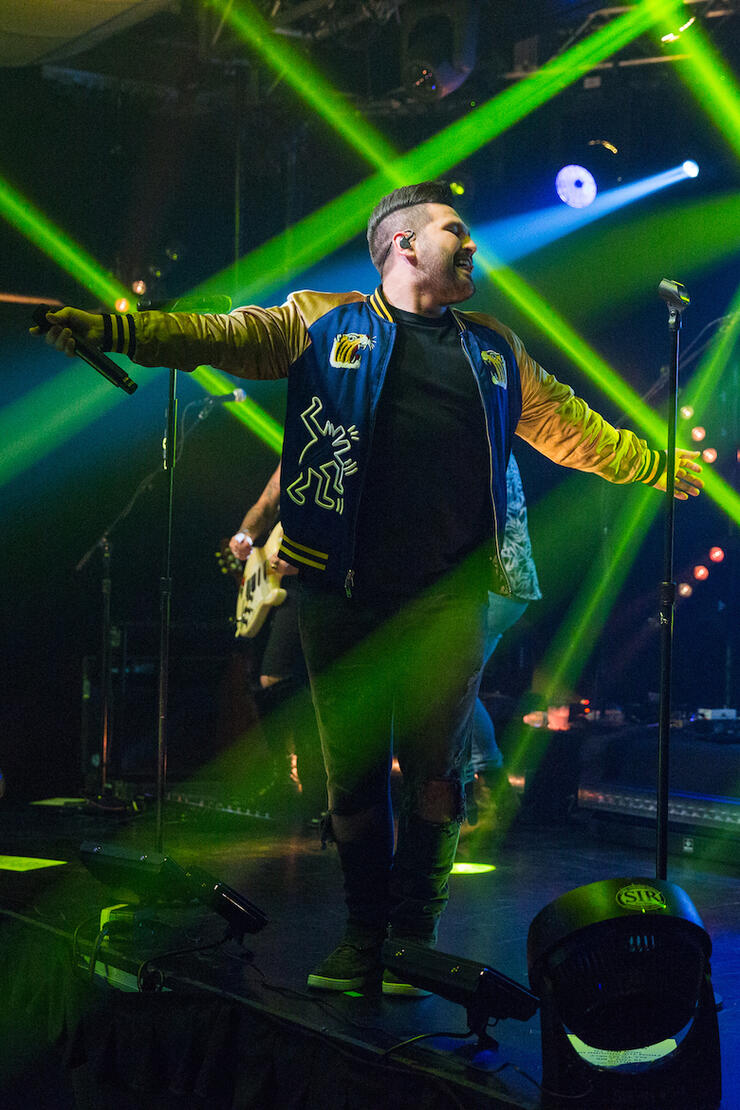 Chat About Dan + Shay 'Can't Stop The Feeling' For New Album At Intimate Release Party