Dan + Shay on New Self-Titled Album, Recording with Kelly Clarkson & More
By Nicole Mastrogiannis
June 21, 2018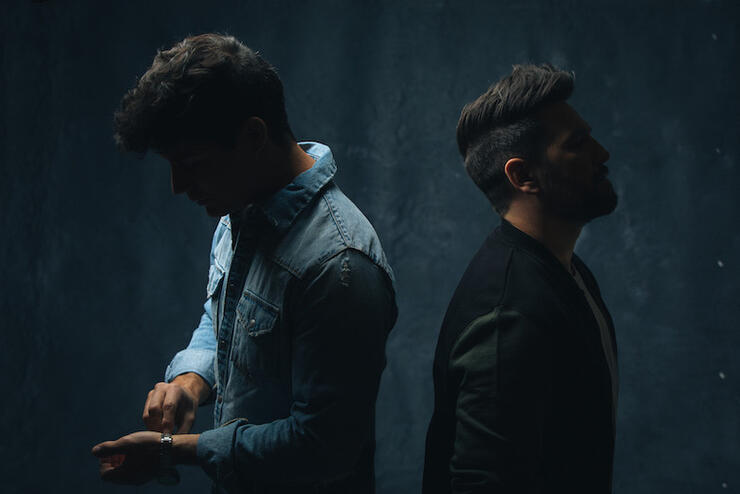 Dan + Shay have just released one of their most personal albums yet. The country duo's new self-titled LP is their third studio album, following 2016's Obsessed, and showcases eleven new songs. On the new release, fans can hear their hit single "Tequila," as well as several other tracks Dan Smyers and Shay Mooney have shared with fans including "Speechless," "All To Myself," and their Kelly Clarkson collaboration "Keeping Score."
The guys tell iHeartRadio that they had narrowed down their eleven-song track list from between 200 and 300 songs, and that they are "the most special songs [they've] ever recorded." Dan + Shay explain, "We're so proud of our album that's coming out. It's our self-titled album. It's our third record. We feel like at this point we've put out a few albums, we've put a bunch of singles out on country radio, and we've kind of figured out who Dan + Shay really [are]. So that's why we decided to call it a self-titled album. These 11 songs are so representative of where we are in our lives, where we've been in our lives, and we're so proud to get it out to the fans. This feels really special to us."
Shay adds, "Dan and I have both come a long ways, not only in our professional life, but in our personal life as well. We've both recently gotten married and that's definitely put new inspiration into our music. There [are] songs on there that are definitely inspired by our wives, and the life that we live now."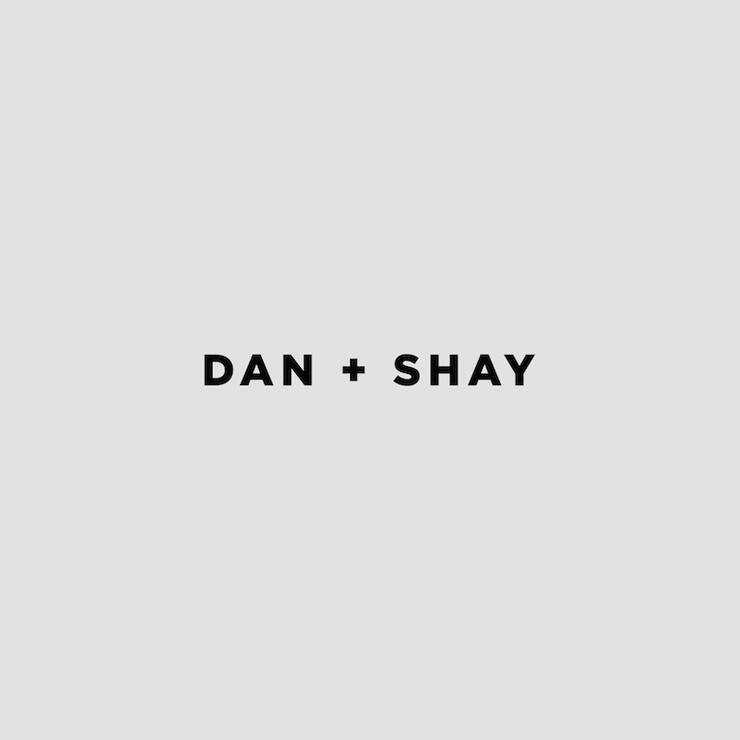 On Recording in Dan's Home Studio While Simultaneously Rescuing Dogs
If anyone can multi-task it is Dan and Shay. While working on their new album, which the guys recorded at Dan's house at his home studio, the duo were fostering dogs that they were helping to find homes for.
Shay tells us, "Something about this album that our fans wouldn't necessarily know is that we got to record this album at Dan's house. We did all the vocals at his house. We got into a lot of trouble, we got into a lot of tequila, we were always stocked up there, so we had a lot of fun just being able to kind of vibe out together and bring it back to where this all began; writing songs together. It was just a cool moment for both, a full circle moment for us to be able to make our third record and our first self-titled album, and just be so proud of every single song. We're just so excited for the fans to be able to hear this and it was cool that we were able to do that in our own personal space."
Dan adds, "My studio, at the time, also doubled as an animal sanctuary for fostered dogs that we were keeping and finding homes for. And so any given time when we were recording vocals, we were having to edit out barks or noises that the puppies were making. But luckily, we've gotten lots of dogs new homes and it's a really cool thing to do. We were trying to juggle the recording process with keeping some dogs safe and taking them off the streets. So yeah, those dogs, they're all gonna get credit on the record."
On Their Romantic Wedding-Worthy Song "Speechless"
Dan + Shay's "Speechless" is a romantic song, along the lines of "From The Ground Up," that is definitely wedding-worthy. They sing in the chorus, "You already know that you're my weakness/ After all this time I'm just as nervous/ Every time you walk into the room/ I'm speechless."
The guys tell us of the gorgeous track, "'Speechless' is one of our favorite songs on the entire record, and it was actually the last song that we wrote for the project. We thought we were done writing for it, and that's kind of how it always goes. You write that song at the end hat comes in and it changes your world. And, we went in and cut that song, and it just turned out so special."
Dan adds, "And for me, being a producer on it, listening to Shay sing it was just mind-blowing. We were in the studio and it's such an impressive vocal part and not a lot of people can sing that. So we kind of kept the production on it stripped back and let that vocal really be exposed. So, that was a fun one to produce and we kinda tried to make it sound like a September day in New York City, and capture that kind of vibe. And if you listen very carefully, there's actually a light rain sample through the entire track that gives it a little bit of warmth and vibe to it."
On Recording "Keeping Score" With Kelly Clarkson
The only feature on Dan + Shay's new self-titled album comes from Kelly Clarkson. Their song "Keeping Score" is about living and loving and being "in the moment." The guys sing, "I know I'm only human/ Don't know how many sunsets I got left/ And I don't wanna ruin/ This moment by wondering what comes next/ I just want to love you like it's all I'm living for/ Hold you close, enjoy you more/ And spend a little less time keeping score."
Dan tells us of tracking Kelly in the studio while recording the song, "One of my favorite moments from recording this record was actually tracking Kelly Clarkson on a duet called, 'Keeping Score.' Hearing her and Shay sing back and forth was one of the coolest things ever. And to be on the other side of that is just, as a music fan, was amazing." He adds, "Two of the biggest voices in music just going back and forth is incredible. So to have that on our album was a super special moment, and watching it happen in real time was cool. I think I ran out of space on my phone from filming the whole thing."
Chat About Dan + Shay on New Self-Titled Album, Recording with Kelly Clarkson & More