Kygo & Miguel: iHeartRadio On The Verge Artist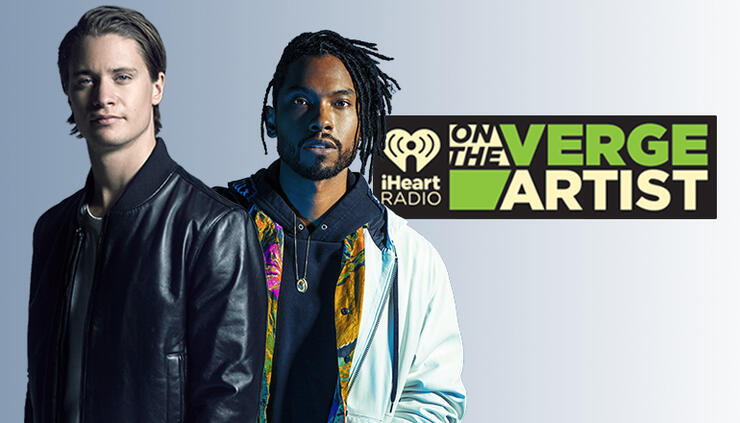 Global superstar/producer/DJ Kygo just dropped the music video for his explosive new single "Remind Me To Forget" with GRAMMY® Winner, Miguel. The visual showcases a ballerina performing a gritty emotional dance around a darkened, self-destructive home "leaving her mark" in the middle of the chaos.
[CLICK HERE TO BUY "Remind Me To Forget"]
Kygo performs his final four shows of his Phase 2 Kids In Love Tour- with back to backstops in Washington D.C at The Anthem, a performance in NY at the Barclays Center, wrapping up in Boston, MA at TD Garden. You can purchase tickets here.
Kygo is a Norwegian-born, world-renowned producer, songwriter, DJ, and music marvel who has turned himself into an international sensation in unprecedented time. His hit songs including "Firestone (feat. Conrad Sewell)" and "Stole The Show (feat. Parson James)", which was certified gold or platinum in sixteen countries.
Kygo's first album, Cloud Nine received tons of positive attention from critics, in which Rolling Stone called it "unfailingly gorgeous". Kygo made his U.S. television debut on The Late Late Show with James Corden where he performed an acoustic version of "Stole The Show (feat. Parson James)". He has also performed on Good Morning America, The Tonight Show Starring Jimmy Fallon, and The Ellen DeGeneres Show.
In 2016, Kygo landed on the cover of Billboard Magazine surrounding his colossal success. Later that year, he performed "Carry Me" at the Rio Olympic Closing Ceremony with singer-songwriter Julia Michaels; calling it "one of the biggest performances of his career." Continuing his success, Kygo released "It Ain't Me" with Selena Gomez which reached Top 10 on the Billboard Hot 100 with USA Today declaring the song one of 2017's most potent contenders for the official song of the summer, explaining that the tropical house-flavored beats "scream summer."
Kygo continued to take over 2017 by releasing his EP Stargazing following his sophomore studio album, Kids In Love, an eight-track body of work, adding on his global Kids In Love tour starting in Helsinki, Finland and ending in Boston, MA.
Now Kygo teams up with Miguel for his latest single "Remind Me to Forget."
CHECK IT OUT...
Chat About Kygo & Miguel: iHeartRadio On The Verge Artist