Noah Cyrus on How Her Max Collab 'Team' Honors Her Grandfather
By Nicole Mastrogiannis
June 22, 2018
Noah Cyrus and MAX show that they make a great team and their new collaboration, appropriately called "Team." The new song was written by Noah, and produced by Jenna Andrews and Mike Elizondo, and is about letting your significant other know that you're on their team no matter what.
Recently, Noah opened up to iHeartRadio about the meaning behind the song. She tells us that she wrote the song for her boyfriend, explaining, "It was just an apologetic song, kind of, of like, I'm sorry we go through this stuff sometimes when we have our battles with each other and our hardships and everything. But at the end of the day, I'm on your team. And I'm sorry I'm a brat. And I know you're sorry if you're a brat. No matter what's going on, we're going to support each other no matter what."
How "Team" Honors Noah's Grandfather Glenmore
However, "Team" is also Noah's way of honoring her grandfather — who is pictured on the "Team" single cover art, along with her grandmother. Noah's grandparents actually met only a few days before they got married, and after her grandfather passed away, her grandmother never wanted to move on with anyone else. She explains of how "Team" is connected to her grandparents:
"The cover art really kind of explains it all for me because it's actually a picture of my grandma and my grandpa. But I've never met my grandpa. He died when my mom was 19. And they actually got married on a Friday and met the Monday prior. And so they were married 25 years until he got sick with cancer. She never remarried, she never dated another person, she never moved on, ever. And even to this day, she still says how much she loves and misses him, every single day. So I thought, that's really a team there. Like when you love someone so much that, you know, she's 80-something now, that she really just loved him so much that she could not move on. I even put a video up on my Instagram, and she was like, 'We were always on each other's team, together 24/7. It suits us perfectly.' And it was so cute! So this is kind of my way of honoring my grandfather because I know he changed my mom's life for the better. My mom was adopted, and I know he gave her the best life that she could have had. So, I'm very grateful for my mom, and so I'm very grateful for this man I never got to meet. His name is Glenmore. So this is kind of my way of saying thank you and getting to know my grandfather in a different way."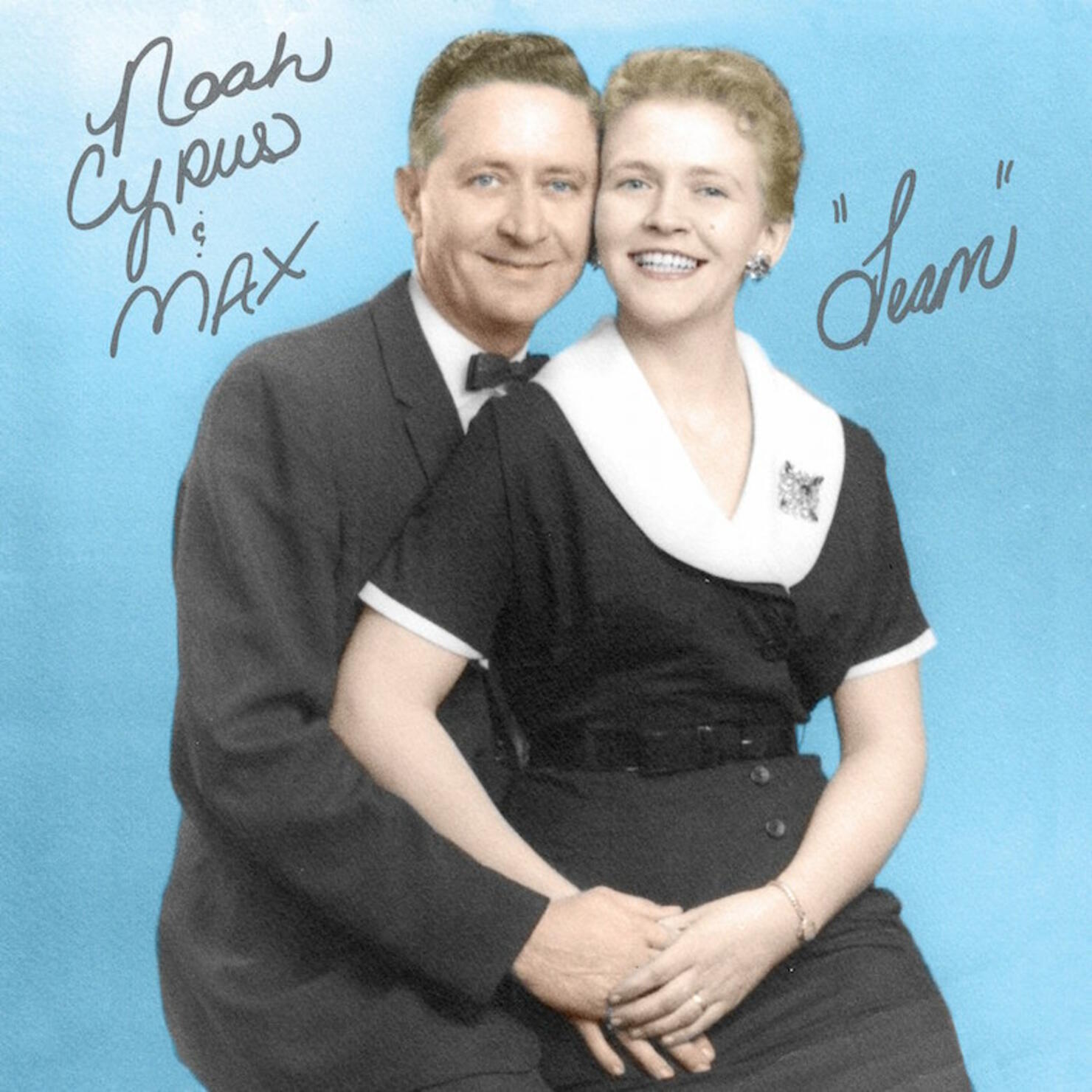 Max became involved with "Team" after Noah sent him the song, and he tells iHeartRadio that, after being married for a few years, he can relate to the song. He explains, "Noah asked me to make us a duet, and I connected immediately after being married for two years, and just finding the different ups and downs, and you just have to realize that you're on each other's team no matter what. It's you guys against the world. And when you have humans that you love, you gotta let the little things go because they're unimportant in the grand scheme."
While they did record the song separately, Max reveals the actually recorded the song a number of different ways before sending it back. He says, "They were just like, 'Do your thing!' And I was like, 'Okay. What do I do?' So I just spent like ten hours in the studio recording everything I could think. Like every harmony, every octave, every girl boy. All of it. And then Jenna Andrews, who's the other writer on it, she forked it together to be the beautiful duet that we hear now."
Listen to Noah Cyrus & MAX's "Team" below.