Rock and Heavy Metal Are the U.K.'s Favorite Genres, Poll Says
By Andrew Magnotta
June 22, 2018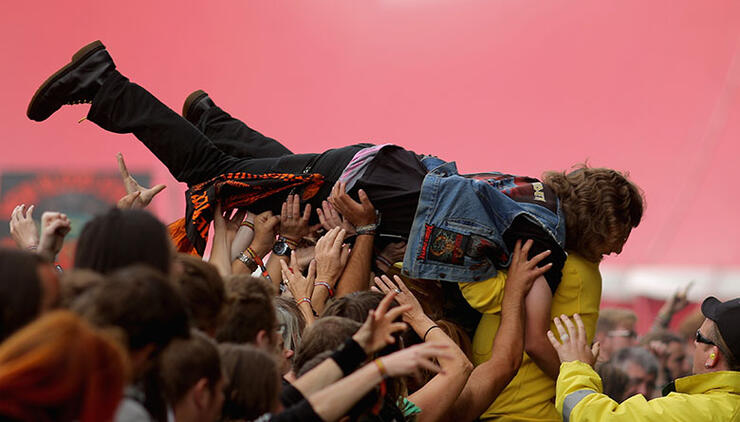 Rock is dead, they say?
Not according to a new poll, which found that at least in the U.K., no genre of music is more dear than heavy metal.
Casino-gaming website BGO.com reports that 20 percent of music fans from the United Kingdom prefer Black Sabbath to Bee Gees, Judas Priest to Oasis and Iron Maiden to Ed Sheeran.
It makes sense when you think about it; the U.K. is where metal was forged. Whether you believe the first metal music came from Led Zeppelin, Deep Purple, Blue Cheer or Sabbath, the first (and second) waves of heavy metal came from across the pond.
But the study also finds that heavy metal isn't limited to older music fans; it's a big part of today's youth culture!
"New generations are often looking for something new," explains Huddersfield University music professor Rupert Till. "When they are bored of what is around in the charts, they will often stumble across old scenes that they have never heard of before, something old can seem like something really exciting."
Till suggests that heavy metal's deep roots in the U.K. may have helped so many young fans re-discover it.
Dance music — another genre popular with the U.K.'s '80s and '90s counterculture — was the second most popular genre in the country with 15 percent of respondents choosing it as their favorite.
Photo: Getty Images
Chat About Rock and Heavy Metal Are the U.K.'s Favorite Genres, Poll Says