'Jersey Shore' Star Ronnie Ortiz-Magro's Ex Arrested For Domestic Battery
By Hayden Brooks
June 25, 2018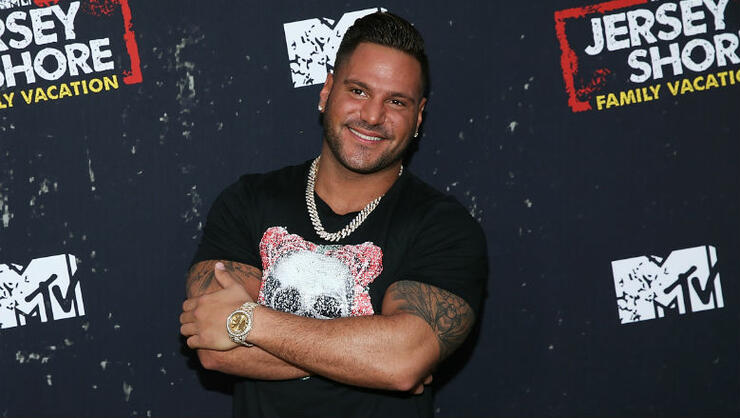 Jersey Shore's Ronnie Ortiz-Magro's ex Jen Harley was arrested and charged with domestic battery on Sunday (June 24) after allegedly hitting the star in the face and dragging him in a car.
According to TMZ, Jen was busted on Sunday afternoon in Las Vegas after she and Ronnie got into a fight while driving home from a BBQ. Sources close to the situation revealed Jen hit Ronnie in the face mid-fight, which prompted the star to demand that she pull over and let him out of the vehicle. Ronnie ended up getting caught in his seatbelt, but Jen took off anyway, dragging him in the process. Unfortunately, their 2-month-old daughter, Ariana, was in the vehicle at the time of the incident.
As you might have expected, the 32-year-old star was injured from the incident with a bruised and bloody face. He also had "a nasty road rash" after the dragging. Jen was booked for domestic battery at Clark County Detention Center.
Ronnie and Jen welcomed their first child together, daughter Ariana Sky, on April 3 and have made numerous headlines for their violence dynamic. In fact, their relationship was reportedly the reason why production for the upcoming season of Jersey Shore Family Vacation was halted in Las Vegas. Back in May, a source told PEOPLE that the two just set each other off and are constantly fighting. "It's better they are apart, and they are slowly realizing that," the source said. "It will be better for their daughter in the end."
Chat About 'Jersey Shore' Star Ronnie Ortiz-Magro's Ex Arrested For Domestic Battery