Kelly Clarkson Responds To Carrie Underwood Feud Rumors
By James Dinh
June 25, 2018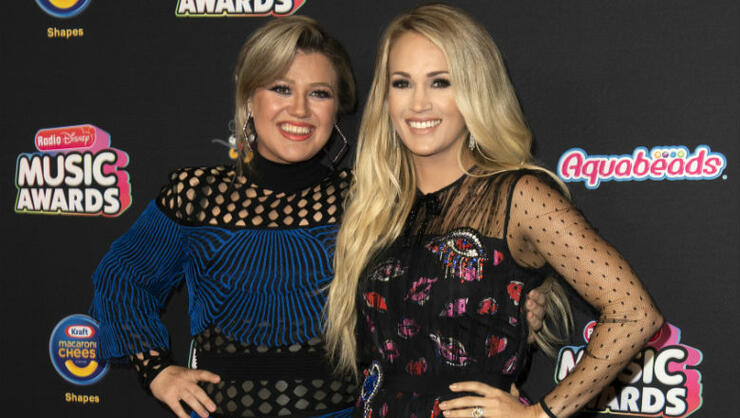 American Idol champs Kelly Clarkson and Carrie Underwood crossed paths at the 2018 Radio Disney Music Awards on Friday (June 22) and decided to take a photo together, prompting fans to lose their minds. Clarkson spoke to Entertainment Tonight about the photo-op and admitted that she wanted to pose for the shot to end any speculation that a feud exists between the two chart-toppers
"Everybody always tries to pit me and Carrie against each other," the 36-year-old explained. "So, when I saw her I was like, 'You know what? Let's just end this right now and get a picture together because we are never in the same place.' And, like, it never happens. And people always try to put it together like we're enemies. And I'm like, 'We don't even know each other well enough to be enemies.' So, anyway, I went to get a picture and then everybody lost their mind."
Clarkson also spoke about recently receiving a few clothes from Underwood's fitness line, CALIA. "It's really, really rad," she gushed. "But how they presented it was, like, glorious!"
Both of the Idol winners were on hand to receive some pretty prestigious honors. While Clarkson took home the Icon Award for her pop music influence, Underwood received the Hero Award for her charity work and humanitarian efforts. Scroll on below to see their red carpet moment!
Chat About Kelly Clarkson Responds To Carrie Underwood Feud Rumors