Bebe Rexha Earns Her 'Full Circle' Moment With Debut Album 'Expectations'
By James Dinh
June 26, 2018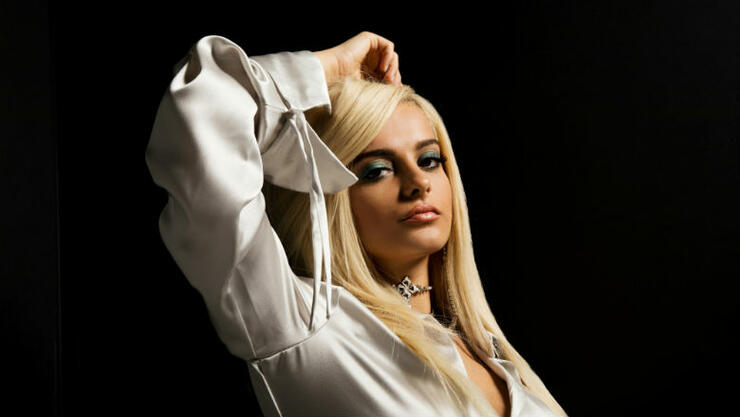 Bebe Rexha has worked long and hard to see the release of her debut album, Expectations, and her almost decade-long come up is proof of her hustle. As a longtime behind-the-scenes creative, the 28-year-old star is basking in the full circle moment and it's not really difficult to understand just why. After being dropped by a label, putting her pen game to use for the likes of Eminem and Rihanna and pushing her way into Top 40 as a featured artist, Bebe took the road less traveled and it ultimately paved the way for the more authentic results.
Hours before the release of Expectations, the Brooklyn born native took to iHeartRadio HQ in New York City to speak about the project, dipping her toes into the country genre and how the trajectory of her career reminds her of Bruno Mars. Scroll on below to read our interview with the breakthrough star.
I saw you for the first time at Coachella with Eminem and I understand that was the first time you met him.
Well, I was part of "The Monster" and I never met Eminem. The music industry works in a really interesting way. You're either in the room with somebody or you write the song and then you send it over, send it to management and record labels. So, this past Coachella, we got a call from Eminem's manager and they were like, "Eminem wants you to perform at Coachella." We were like, "That's great but we're doing the CMA's." They're like, "Oh, that's no problem. We'll send a private jet over." I was like, "What?!" It was the first time me and my parents were on a private jet together and I was having a blast and my mom and dad were freaked out.
I got there and I met him and the first thing I said to Eminem was, "You are so cool," which is like the most uncool thing you could possibly say to Eminem. He was like, "Nah, I'm not that cool." I was like, "Oh my God. He's so cool!" I freaked out. He gave me a hug. He was really nice and he's exactly what you see on camera. He's just that dope. But it was awesome being able to finally come full circle of like writing the song in New York and then performing it with him at Coachella in LA to a hundred thousand people was unreal.
And then months later, you're releasing your debut album.
It's cool. It's funny the way that life works. I think hard work and true passion really can bring you around full circle.
You have three EP's under your belt. How does releasing your debut album feel different?
I was on tour with another artist and I really look up to him and we were in Mexico and I finally got a chance to talk to him. It was Bruno Mars. I was really nervous and I just felt like I wanted to always talk to him because I feel like he's had a similar journey earlier on. Obviously, he's way past what I'm at. I said to him, "You were signed as well, right?" 'Cause I remember being signed and dropped. I said, "What was the turning point for you? I was on tour at the time with him and I was feeling a little stuck. He's like, "Honestly, the music just got better and it required a lot more work, and there's a point where you just start mastering your craft."
I think that's what happened with this album compared to the other EP's. I started writing and feeling more comfortable in my skin and at a place where I could write with a lot of different writers and the album just started coming together. It happened just so organically. I feel like certain things you can't push, you know what I mean? I feel like fans and people know when you're trying to be something or you're trying to write a song, or you're trying to be like another pop star that you grew up watching. Nobody really wants the same person. They want somebody who has a different story and a different path, you know?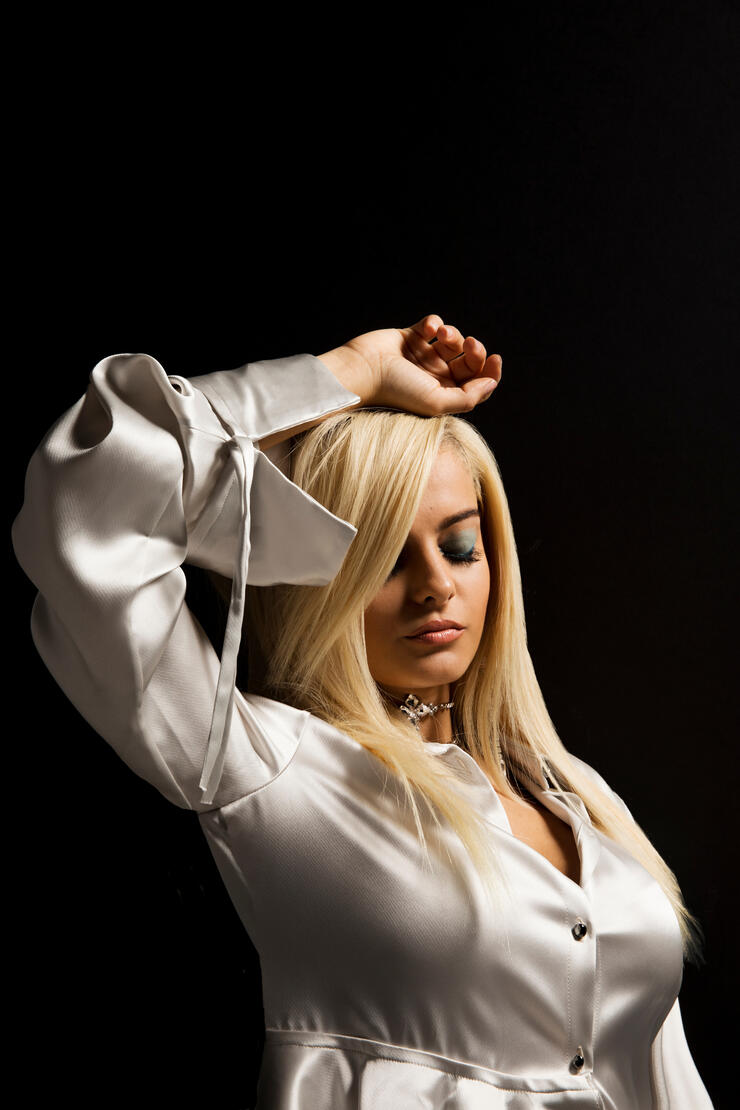 The album is titled Expectations. What was going through your mind when you decided to name the project?
For me, I grew up listening to Christina Aguilera and watching Britney Spears and they were always so awesome to me. I thought that I was going to follow their same path. And then I slowly learned that I'm different. My body's shaped different. My music is different. My background is different. I think my journey in the music business has been so much more different than I expected it to be and that's just life in general.
What song did you feel most creative on?
I love this one song, it's called "Shining Star." There's like Spanish guitar on there. I just feel we had a fun moment with that. Also, I love the song called "Steady" I did with Tory Lanez. That was really fun. I had a lot of fun with those two songs.
I read that you were supposed to link up with Kesha but you couldn't because of the album deadline.
Yeah, [it was because] the album deadline, but stay tuned for that. Just stay tuned!
What would a Bebe and Kesha collab sound like?
Organic and [with] a little bit of electronic elements in it. I love electronic music and I feel like that's where she comes from. I remember listening to Kesha way back in the day on guitar and she's that Nashville girl who can truly write real, amazing songs.
You dipped your toes into country music earlier this year. How is that industry compared to the pop realm?
I think that in the songwriting world and when you're in LA, it's a little different. You have a number one song and nobody really throws parties. I was like, "If I ever get another number one song or I write a number one song, I'm throwing the biggest party and celebrating everybody." 'Cause in Nashville, it's like a family. It's like your aunt that comes and squeezes your cheek.
When [Florida Georgia Line and I] wrote "Meant to Be," the day after I wrote it they were like, "We're going to fly y'all to Tennessee and we're going to have a party." I was like, "For what? We just wrote a song." They were like, "No, this one's special." I'm like, "You sure you want to fly me out? Who do you want to fly out?" He's like, "You and your whole team." I was like, "Oh, okay." That was really shocking to me. I wish that in the pop community with other female artists and even males, and songwriters, I wish we could celebrate number one records. I just feel it's always so competitive in the artist world and the producer and writer world. I wish we could be more excited for each other. You know what I mean? It would be more fun.
It feels very community driven, too.
Very community driven. People have their studios in their household. When I did the CMA's, I shared a dressing room with Carrie Underwood and Maren Morris and Reba McEntire and the Dixie Chicks. It was literally everybody just in one room. They were just all hanging out, getting changed, doing their makeup. I was like, "Whoa." In a pop award show, it'd be like, "Why does she have a bigger room than me?"
Do you think it comes down to ego?
I think it's just life in general. I think in the country world, they don't take it at all. You cannot have any bit of ego. They'll be like, "Goodbye."
What are the rest of the summer plans?
I found out that I'm going to Australia and Asia. I was going to go on vacation but now I'm going to go meet my Aussie fans. I've never been out there. Hopefully, I want to go to Japan. But I know that we have a month trip planned after we shoot music videos and stuff. It's going to be fun. I got a house. I just got my first house so, it needs a lot of renovations.
This conversation has been edited for length and clarity.
Photo: Katherine Tyler for iHeartRadio
Chat About Bebe Rexha Earns Her 'Full Circle' Moment With Debut Album 'Expectations'