Chester Bennington Seemed "His Best" Days Before Death, Says Widow
By Andrew Magnotta
June 26, 2018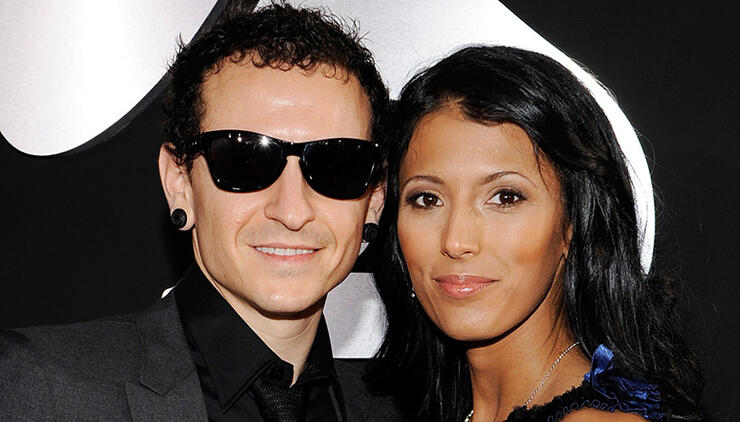 Chester Bennington's widow Talinda Bennington says that in the year since the Linkin Park frontman's suicide last July, she has recognized that there were warning signs.
But those warning signs seemed to have mostly subsided in the days leading up to Chester's death, Talinda told CNN in an interview with Anderson Cooper that aired this past Sunday.
The family had been on vacation. Chester seemed happy and at "his best," she said.
Chester suffered from depression for almost his entire life, so the behaviors he was exhibiting in the weeks leading up to the day he took his own life didn't raise any alarms.
"I am now more education about those signs, but they were definitely there: the hopelessness, the change of behavior, isolation," Talinda said.
"That was all part of our daily life," she continued. "Sometimes, some signs were there more than others. Sometimes they weren't there at all."
Chester's depression stemmed from a number of factors, Talinda said, including issues with addiction, a troubled youth and being the victim of childhood sexual abuse.
Talinda says her late-husband didn't learn coping mechanisms as a child, and didn't grow up around many people he trusted.
She says it was difficult to watch Chester struggle because she didn't fully understand his feelings, having never suffered from depression herself.
"I could not relate," she said.
Since last July, Talinda has made it her mission to educate herself and others on depression. She says she hopes the world will better understand the causes and effects of the disorder.
Photo: Getty Images
Chat About Chester Bennington Seemed "His Best" Days Before Death, Says Widow