Damon Albarn Thinks Paul McCartney/Kanye West Collaboration Was 'Abusive'
By Katrina Nattress
June 28, 2018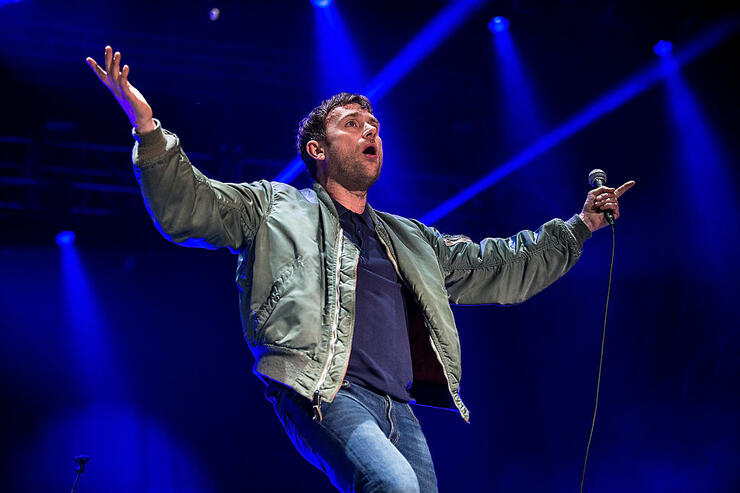 Kanye West's recent rhetoric has been polarizing, to say the least. He's made some pretty terrible comments about slavery, he's worn "Make America Great Again" hats, yet he's released a new album, Ye, an album with Kid Cudi, an album with Pusha T, and an album with Nas that have all received buzz. And lots of it.
Damon Albarn isn't buying it, though. The Gorillaz and Blur front man had some choice words about the rapper during an interview with the French publication L'obs regarding his collaboration with Paul McCartney. In Albarn's eyes, West "trapped" The Beatles icon and the "FourFiveSeconds" track, which also featured Rihanna, is downright insulting.
"It's rude," Albarn said. "I have a problem with this abusive collaboration: We're talking about Paul McCartney, anyway! Kanye West thinks only of Kanye West, using a name to make headlines, saying, 'McCartney is in my song.' In addition, he puts McCartney in the video of the song, but not in the song itself."
Albarn said he warned McCartney not to work with Kanye. "Before he decided to work with Kanye West, I sent a text message to McCartney saying, 'beware,' but he ignored it," Albarn said. "He does what he wants, it's Paul McCartney."
"Kanye West is one of those people who feed on other people," he said simply.
Albarn's comments may not be word for word since they were translated from French, but regardless it's clear he's not a fan of Yeezy.
Photo: Getty Images