Ed Sheeran Sued For $100 Million For Allegedly Copying Marvin Gaye
By Hayden Brooks
June 28, 2018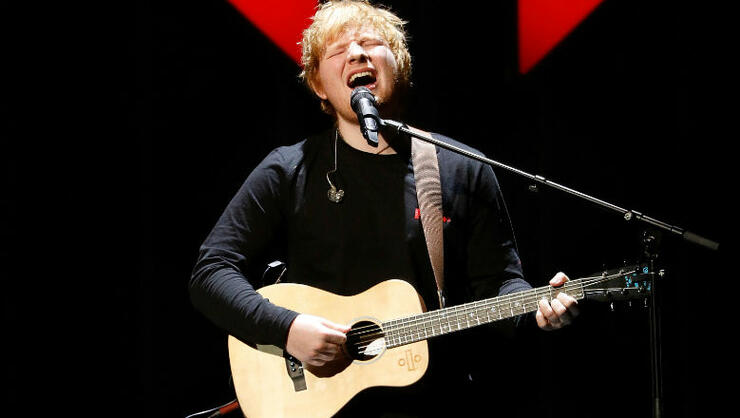 Ed Sheeran has been hit with some legal drama as he's on the receiving end of a $100 million lawsuit by a company, claiming the singer ripped off Marvin Gaye's classic, "Let's Get It On."
According to a new report from TMZ, Structured Asset Sales filmed a new lawsuit last week in 2nd U.S. Circuit Court of Appeals in New York, arguing that the pop singer/songwriter's "Thinking Out Loud" has the same melody, rhythms, harmonies, drums, bassline, backing chorus, tempo, syncopation and looping as "Let's Get it On." Marvin's classic was written by Edward Townsend and Gaye in 1973. After Townsend died in 2003, Structured Asset Sales purchased one-third of the copyright, which means that only one-third of the track is worth $100 million dollars.
Meanwhile, "Thinking Out Loud" has its own share of credentials. Not only did it win a Grammy Award for Song of the Year and Best Pop Solo Performance in 2016, but the music video has been viewed on YouTube more than 2.3 billion times. In related news, Sheeran dealt with something similar when one of the heirs of Townsend filed a lawsuit in 2016 over his song. Scroll on below to listen to both tracks and see if you can hear any similarities between the hits.
Chat About Ed Sheeran Sued For $100 Million For Allegedly Copying Marvin Gaye