Halsey Reveals Her 'First (And Hopefully Only)' Face Tattoo: See The Ink
By James Dinh
June 29, 2018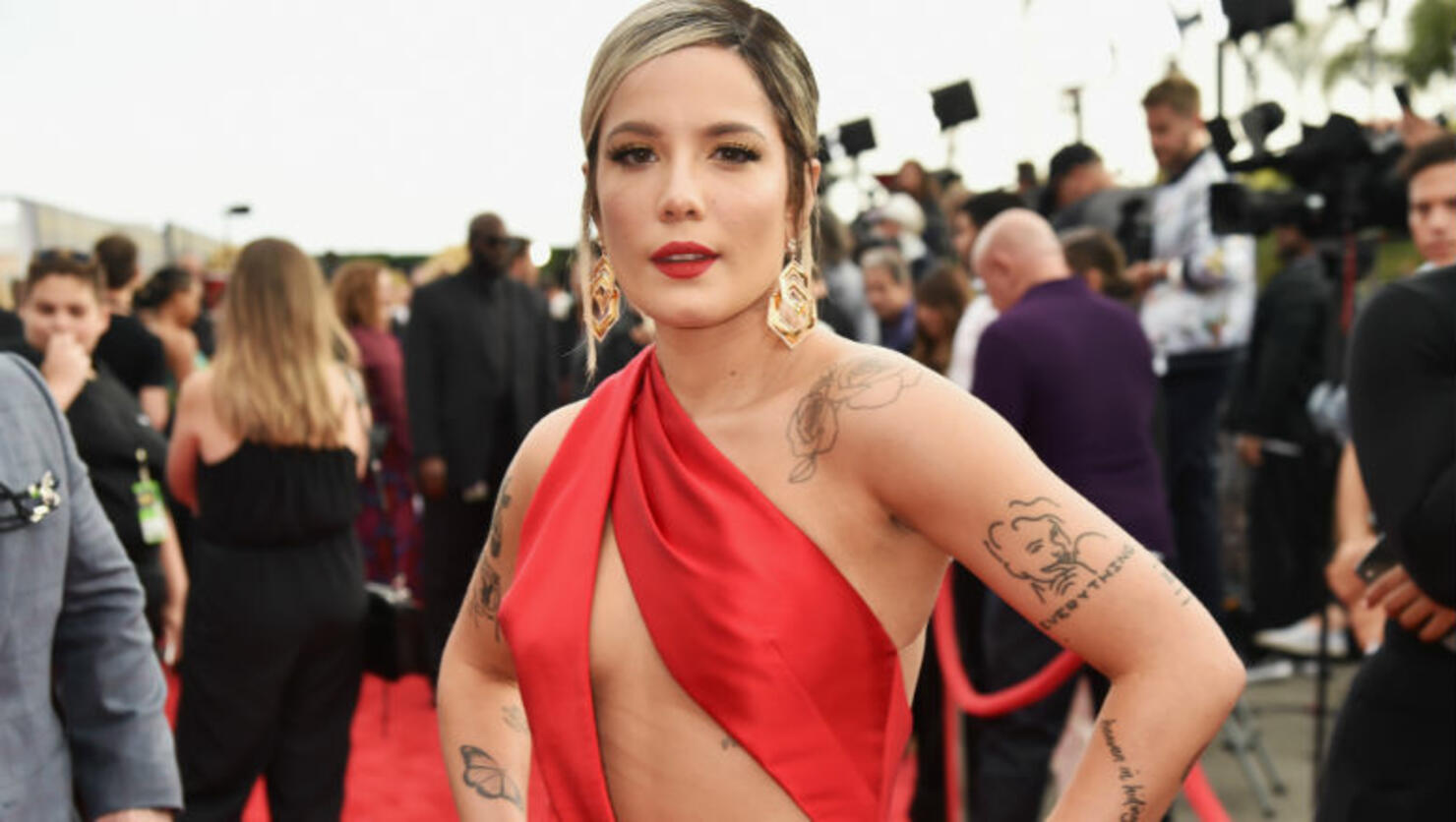 Face tattoos are becoming more and more common and Halsey just joined the club on Wednesday (June 27) when the pop star took to Instagram to share her brand-new ink with her followers.
While the 23-year-old already has tattoos covering most of her body, including her arms, shoulders, and legs, the idea of putting something on her face must have recently hit her, but the design of the ink isn't too overt to the eye. "Headed straight for the castle. @nal.tattoo. Thanks for my first (and only hopefully lol) face tattoo," she captioned the post on Instagram of the small, red Queen of Diamonds symbol tattooed near her ear.
Halsey's tribute to the Queen of Diamonds was worked on by Los Angeles-based artist NAL, who also posted a shot of the ink to her own account. She joins the likes of Justin Bieber, Wiz Khalifa, Gucci Mane and others with face tats.
During an installment of iHeartRadio's Tattoo Stories, Halsey previous spoke in-depth about her ink, including her very first tattoo, which was dedicated to her mother. "The first tattoo I ever got was on my foot. It's an anchor, and it has my mom's initials in it, and she has the same one," she told us in 2015. "We got them together. I was really young to have a tattoo, but my mom is covered in them. She's got a full sleeve. She has her tongue pierced. She's super, super cool, really beautiful, and always had tattoos when I was growing up. So I think looking up to her, I always saw it as an artistic thing. My mom's really artistic and just really, really badass. So I begged her, and begged her, and begged her to let me get a tattoo, and she took me to get one as almost like a fear tactic."