The Vamps Face Off Against Their Biggest Fan In Trivia About Themselves
By Taylor Fields
July 3, 2018
The Vamps are preparing to drop their Night & Day (Day Edition) album on July 13th, which features their brand new single "Just My Type." Fans have been itching to get their hands on the record since they released their Night Edition. So, to celebrate, iHeartRadio brought in one of the band's superfans.
The Vamps - comprised of Brad Simpson, James McVey, Connor Ball and Tristan Evans faced off against one of their biggest fans Maria in trivia about themselves. It's about themselves, so they should win this, right? Riiiiight?! Maybe not!
Just how big of a fan is Maria? Enough to get a tattoo inspired by The Vamps, more specifically the word "Smile" that the band's Brad Simpson wrote. And as Brad explained of their relationship with Maria, "We go way back." To be on that level with your favorite artist, you have to be a superfan.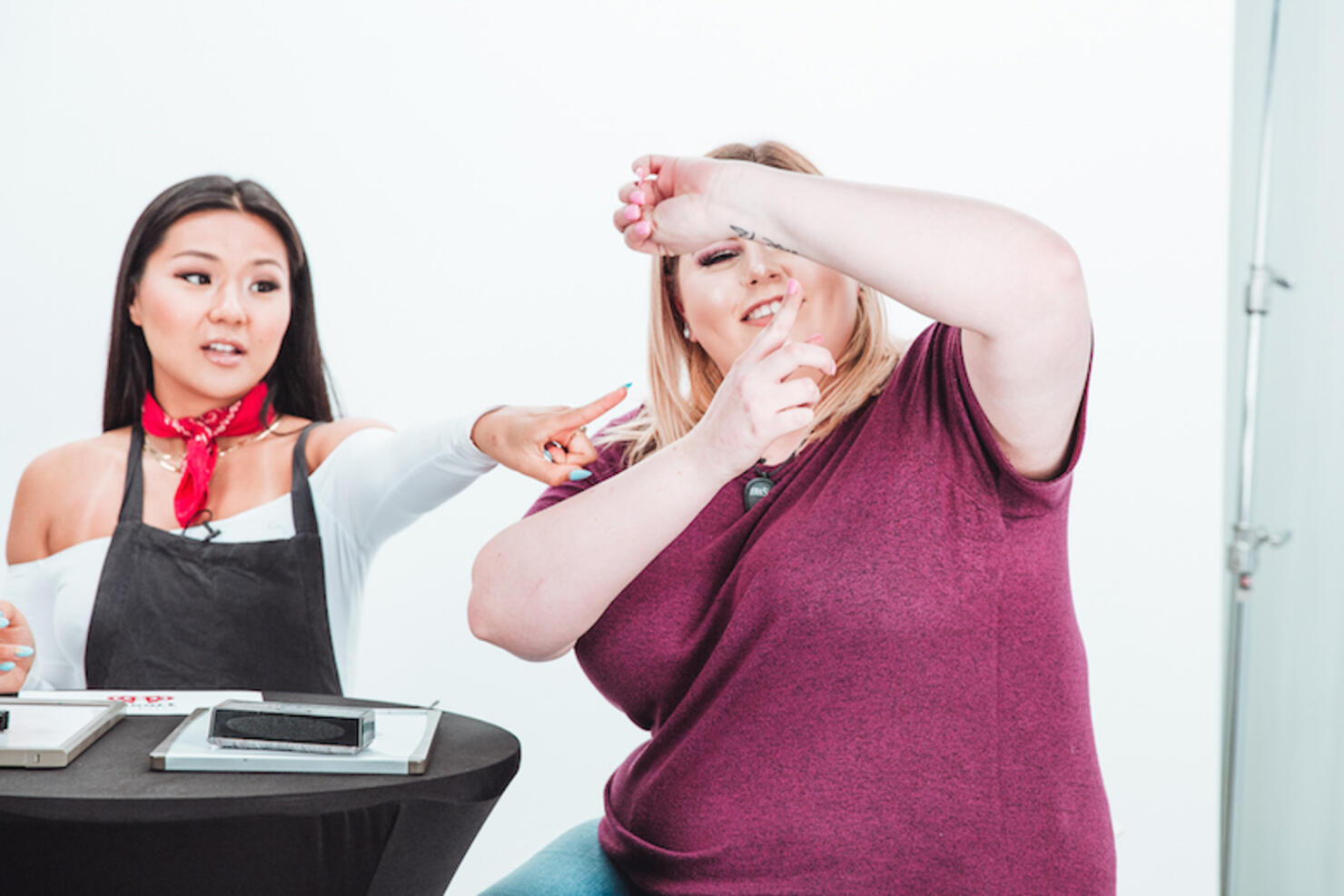 Then, the trivia began, and Maria quickly pulled ahead by getting the first question right with The Vamps answering incorrectly!
The Vamps' released the music video for their debut single "Can We Dance?" in August 2013 - NOT September.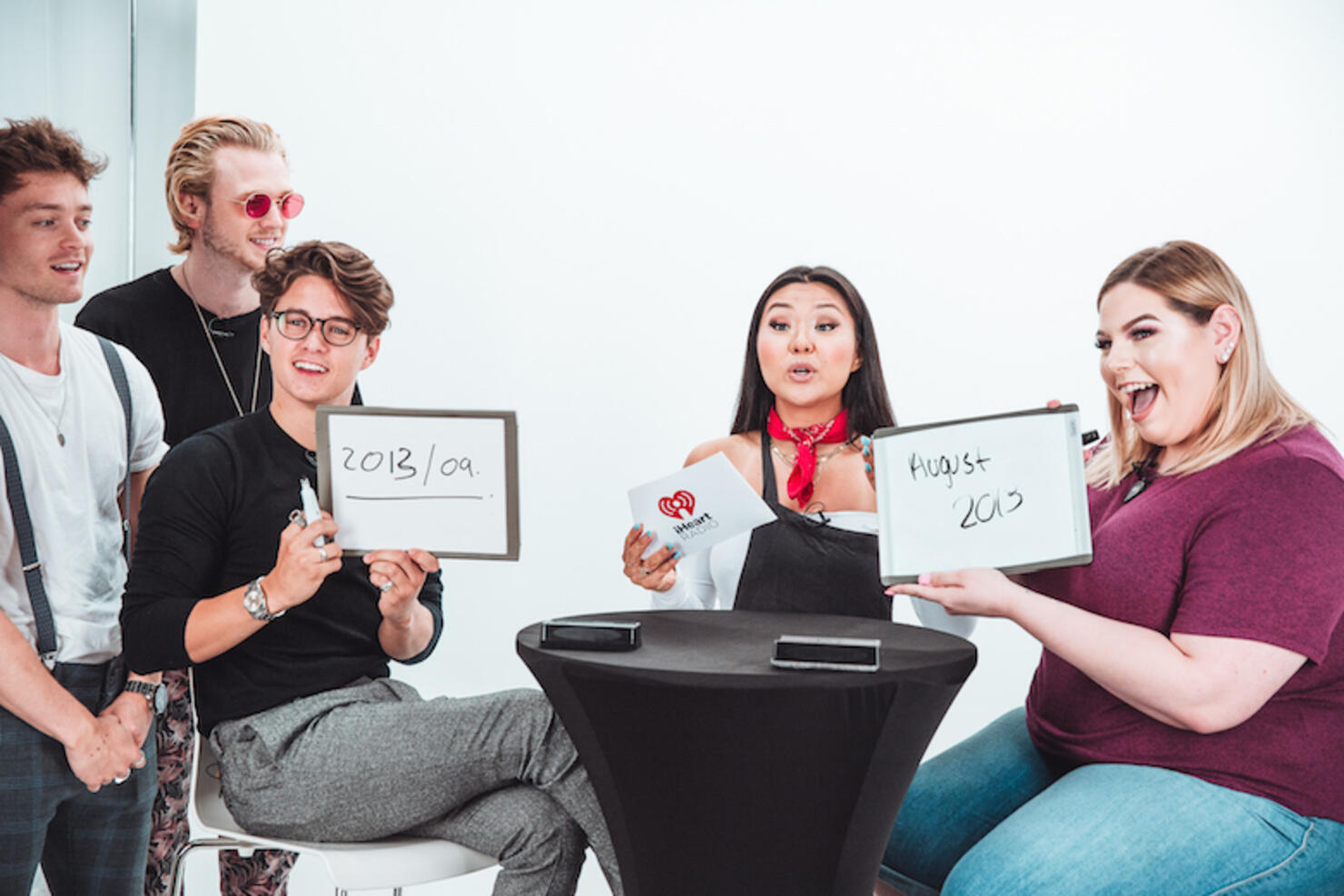 But the guys quickly caught up after knowing the first band signed to their label, The Tide, as well as the correct number of Instagram followers they have (2.3 million).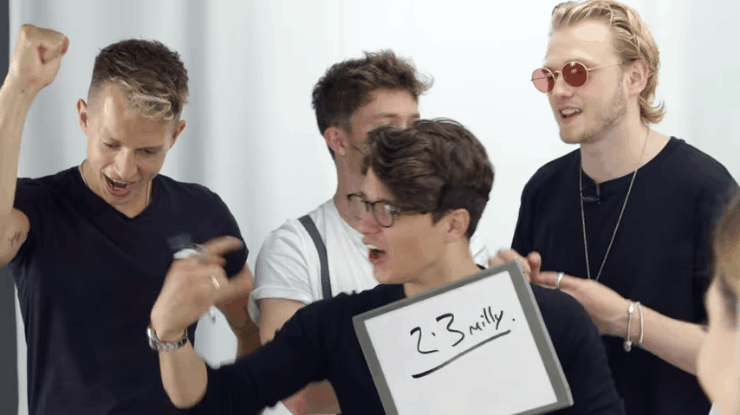 But THEN ... it was time for the speed round. And things got intense.
The pressure was on.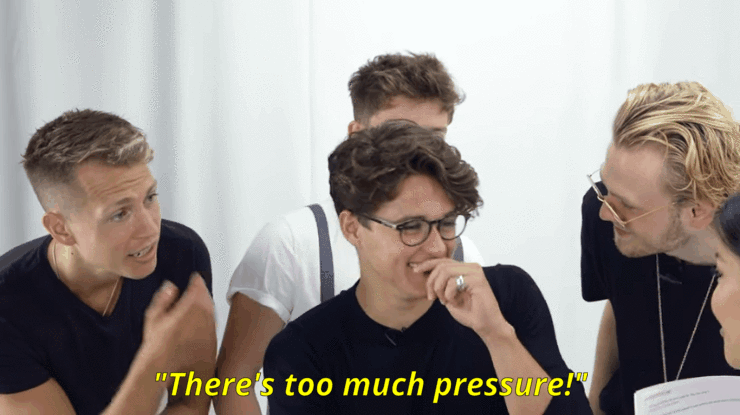 In the end, there was only one winner ... and it was ... MARIA!
Maria knows The Vamps better than they know themselves. That is a true fan right there.