Uncle Of Suspect In Tupac's Death Says He Knows Who Murdered The Rapper
By Hayden Brooks
July 3, 2018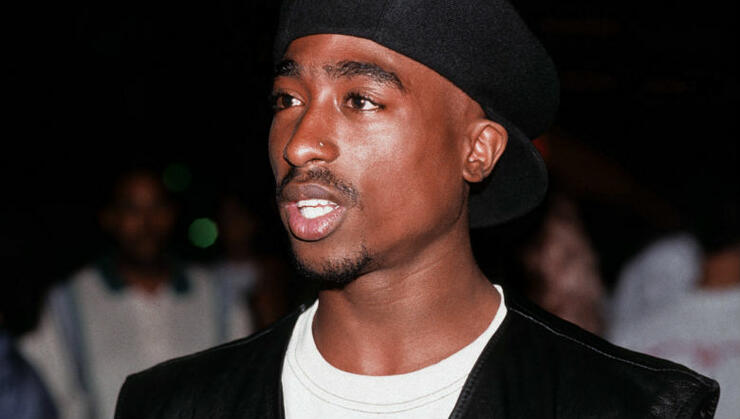 It's been more than two decades since Tupac was murdered, but USA Network's documentary, Unsolved: The Murders of Tupac and The Notorious B.I.G., featured a confession from former gang member Keffe D (Duane Keith Davis), who claimed that he was in a car driving around the Las Vegas strip when some shots "just came from the backseat" of his car and he knows the identity of the shooter.
"I was a Compton kingpin, drug dealer, I'm the only one alive who can really tell you the story about the Tupac killing," Davis said in the episode, as per Esquire. "People have been pursuing me for 20 years, I'm coming out now because I have cancer, and I have nothing else to lose. All I care about now is the truth."
Tupac was only 25 at the time when he was hit with four bullets on September 7, 1996. Many believe that the rapper and his entourage beat up Keffe D's nephew/a member of the Crips, Orlando 'Baby Lane' Anderson, so Davis and his associates drove around and located Tupac in his car. "All the chicks was like 'Tupac', and he was like, 'Hey', like a celebrity, like he was in a parade," Davis said in the interview. "If he wouldn't even have been out the window we would have never have seen him." He made similar claims in another recent doc, BET's Death Row Chronicles.
Anderson was detained by Los Angeles police in Compton a month after the shooting in an unrelated investigation but never charged for the murder of the rapper. He was later killed in a shootout at a Compton carwash in May 1998.
Keffe D's testimonial has resurfaced after a recent interview with Unsolved creator Kyle Long, who told The Wrap that "certainly Keffe D and the Southside Crips killed Tupac Shakur." "It is outrageous that Keffe D is not in jail," he confessed. "In the [Unsolved] finale, when you see why the whole Keffe D thing, how he had immunity and that — long story short, in real life and in the television show, he had immunity to make this confession to the task force."
"He went live on television [for BET's Death Row Chronicles] and confessed to being an accessory to murder and the Las Vegas PD, as far as I know, is doing nothing about it. I just think it's outrageous. I just don't understand it," he continued. "It makes me upset. And it's just crazy town to me. It is so wild that a guy can — and I don't know what kind of lawyer he has telling him to go on this television show and talk about it, but you know, it's crazy. So that's my rant about Keffe D and the Tupac murder, like to me, that murder, you could go arrest someone for that right now."
Chat About Uncle Of Suspect In Tupac's Death Says He Knows Who Murdered The Rapper