Nicki Minaj & Quavo Hop On Ella Mai's New 'Boo'd Up' Remix
By James Dinh
July 5, 2018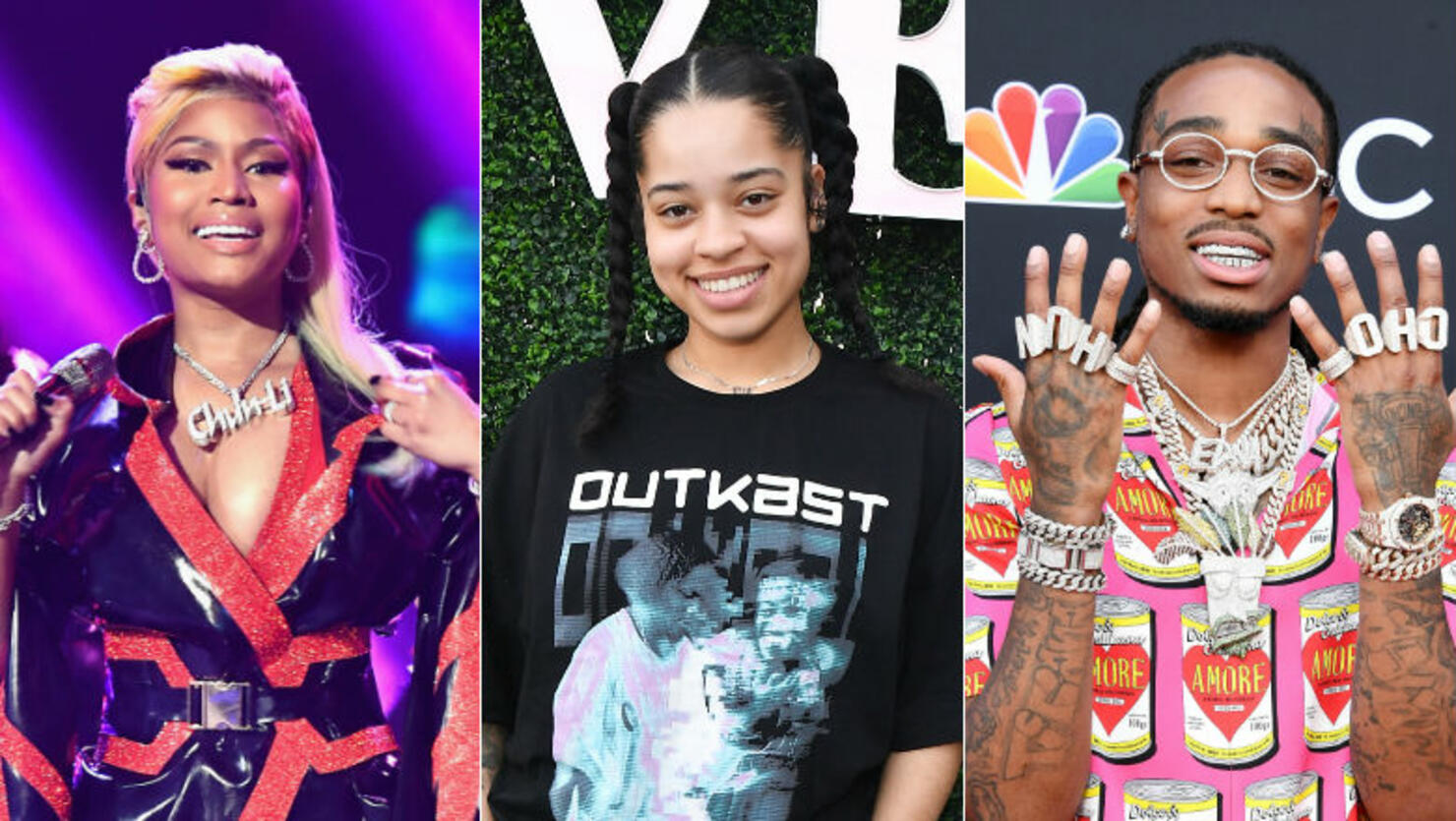 Nicki Minaj and Quavo were feeling the summer love of Ella Mai's "Boo'd Up" so much that they decided to hop on a remix to the rising R&B anthem.
On Wednesday (July 4), the newly imagined version dropped and it hears the Young Money MC pay homage to her 2010 smash, "Super Bass," where the rapper namedrops the pop classic. "He said he tryna steal my heart, he got the booster face/ I give him time that them other n****s used to waste/ He got that, he got that, he got that super bass," she spots on the remix. Quavo also pops onto the love-smitten hit and rhymes about a girl keeping him away from the streets. It's an not entirely inventive remix, but a solid push from Team Ella Mai to capitalize on the success of the track, which is currently sitting at the No. 7 position on the Billboard Hot 100.
Ella Mai will keep the momentum going strong when she brings the breakthrough hit to her tour of the same name. It will kick off on August 6 in Dallas, Texas. The trek will quickly make its way to cities like Houston, Atlanta, Baltimore and Brooklyn in less than two weeks, before trotting throughout the country and ending in Seattle, Washington at the end of the month. Scroll on below to listen to the new Nicki Minaj and Quavo-assisted mix of "Boo'd Up."