Paul McCartney Producer Describes Anxiety of Suggesting Edits to a Beatle
By Andrew Magnotta
July 5, 2018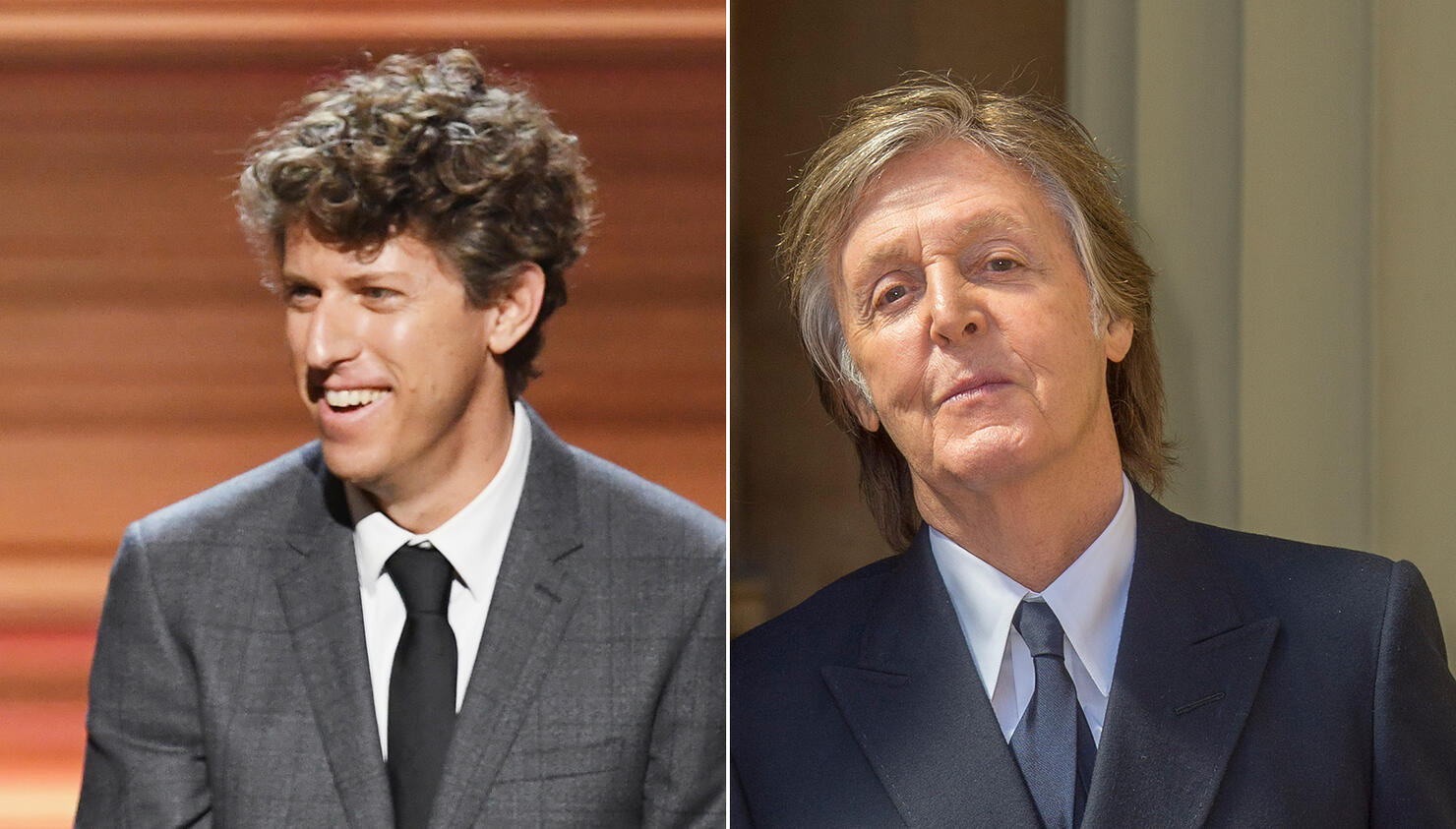 You think you're a producer to the stars, you think you've made hits, you think you know how to put a song together...and then a former Beatle walks into your studio.
It was a moment Greg Kurstin probably knew would happen for months before his first sessions with Paul McCartney, but nothing could really prepare him for the moment he would suggest an edit to a new tune by arguably the greatest songwriter of the 20th Century.
Kurstin produced McCartney's upcoming Egypt Station album — a project he worked on over about two years at several locations, including Abbey Road Studios in London. While the multi-time Grammy-winner boasted an impressive resumé of hits with the likes of Adele, Sia, Foo Fighters and others prior to getting the job with Sir Paul, for a lifelong Beatles fan like Kurstin this was an opportunity he never imagined he would have.
"It is strange," Kurstin told Rolling Stone in a new interview of making suggestions to McCartney, "but I know that's what he really wants from me. I just have to take a breath and sometimes it might not go over very well, but he was always really cool."
That doesn't mean McCartney was always open to suggestions. Kurstin continued saying that sometimes the singer would appear to ignore his feedback altogether. Eventually he would come around, though.
"I don't remember [a specific instance], but I remember him just sort of carrying on, and I'm wondering 'Did he hear me?' Then maybe half an hour would go by and I'd say, 'Hey, Paul, what about that idea I mentioned a little while ago. He said, 'Oh, I heard you. I was just pretending to ignore you.' We'd just laugh about it."
McCartney did try implementing Kurstin's suggestions. The producer described the relief at being heard by McCartney.
"I'd be like, 'Wow, okay.' I thought I failed miserably with the idea, but he came back to it and really tried. I think he's always listening, always absorbing."
While McCartney's touring band plays on the album, much of the instruments were recorded by McCartney himself, Kurstin says. He complimented how McCartney pushed himself as a songwriter on the new album.
The most surreal part of the whole endeavor was when Kurstin and McCartney spent some time recording at Abbey Road Studios.
"He's tell stories and you could visualize him and John [Lennon] and the band there as kids."
McCartney recently announced a handful of North American live dates in September.
Egypt Station is due out September 7 by Capitol Records.
Photo: Getty Images