Tory Lanez Throws Punches At Fan In Crowd During Toronto Show
By Gabriel Pabon
July 5, 2018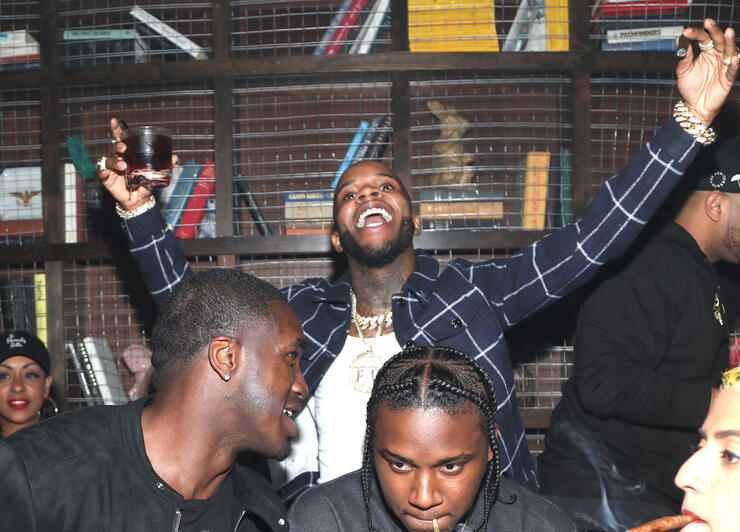 Tory Lanez is known to have some pretty crazy concerts where often times he gets right into the thick of the crowd to vibe out with all of his fans. Sometimes, however, artists getting up close and personal with there fans may not make for a good time and this was shown at a recent performance from Lanez in his home city of Toronto. The who situation went down in between songs during his set when he hopped quite literally on the crowd walking on the raised hands of his fans. After he proceeded to tell his fans "Hand the f*** up." he can be seen diving down into the crowd to swing at an unknown fan. As more videos have been released of the incident you can see that the fan was grabbing onto Lanez seemingly pulling him which triggered his response.
After the incident, the show went on as planned, with Tory saying "Told that n***** don't f***," and then proceeding to go right into the next song. Tory is currently on his "Memories Don't Die Tour," supporting his most recent project of the same name, which featured records such as "Shooters," "Real Thing" featuring Future) and "B.I.D". He has also teased the release of an upcoming Spanish album recently dropping a single with Latin superstar Ozuna titled "Pa Mi."
Only time will tell if this incident will come back to bite Tory.
Chat About Tory Lanez Throws Punches At Fan In Crowd During Toronto Show