How Pusha-T Received Early Word Of Drake's Secret Son For His Diss Track
By James Dinh
July 6, 2018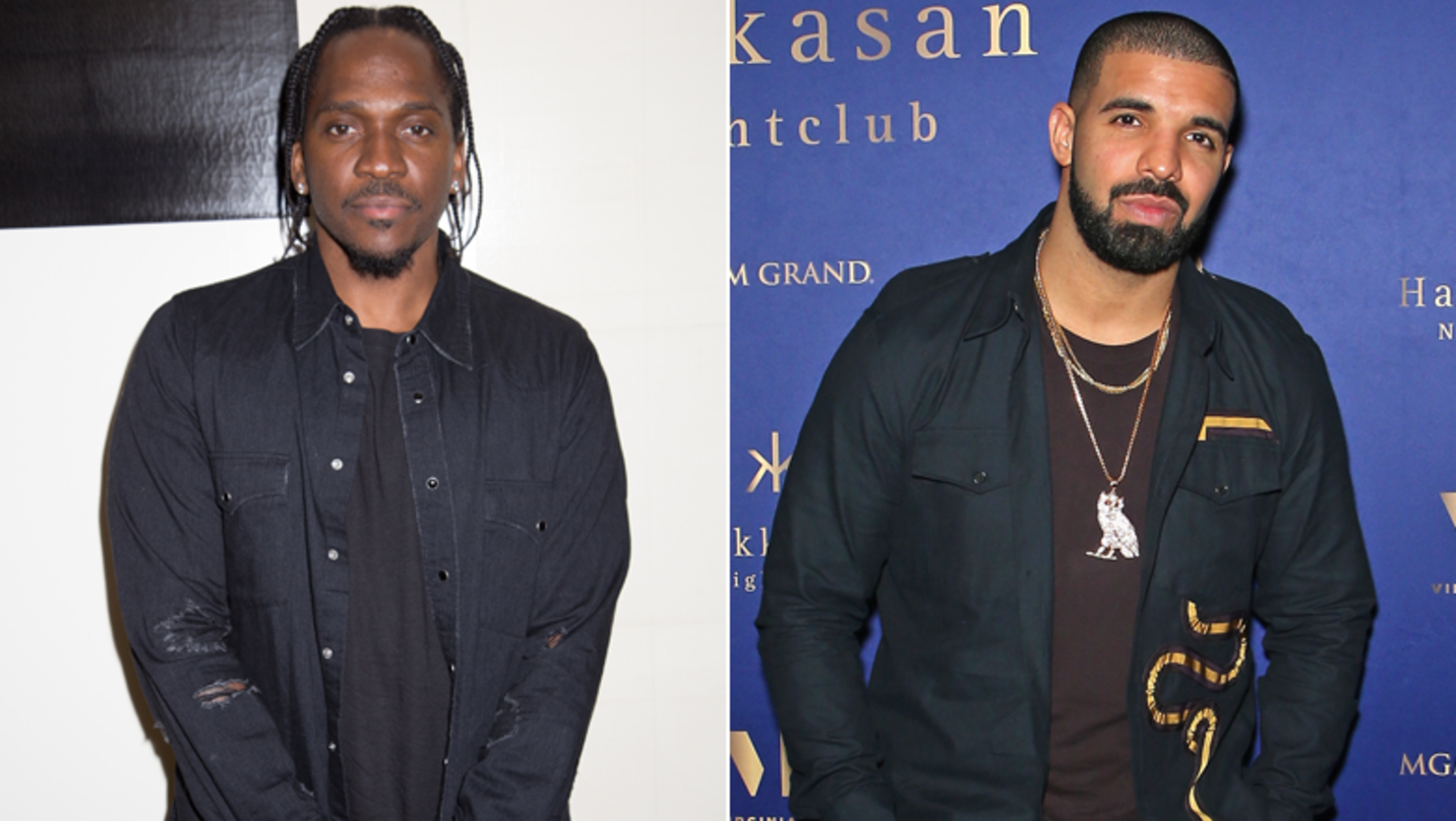 If you were wondering how Pusha-T learned about Drake's son before the Young Money MC had the chance to unveil the secret on Scorpion, it seems like it may date back to Wyoming.
On Thursday (July 5), Rolling Stone published a lengthy timeline regarding the Drake and Pusha-T beef and it seems like Pusha apparently got wind of an early version of Drake's "March 14," the cut that hears the rapper admit he's a father to a child he's barely seen, and used that as ammunition for his diss track, "The Story of Adidon." "I'm assuming [Drake] called the record 'March 14' 'cause that's when he did the record," T-Minus, who co-produced the track, told Rolling Stone. "I never even heard the content of the song until the album dropped. It was something private; it was supposed to be kept secure. The information got out and I'm assuming that's how Push knew [about the child]." Fun fact: Drake has a history of songs named for the times he recorded them.
Why was Drake in Wyoming? That's where he visited Kanye West and reportedly "played early versions of those songs and so on and so forth." That's according to Malik Yusef, a longtime West collaborator who also worked on Ye in Wyoming. "You gotta be careful how you move, I think. Not I think, I know: You gotta be careful how you move, what you say to people, what gets out, and the whole nine [yards]," he admitted. "Was it Confucius that said, 'Often the thing whispered in the ear of your closest friend is heard 100 miles away by your greatest enemy'?"