Three Travel YouTubers Were Killed After Falling Over a Waterfall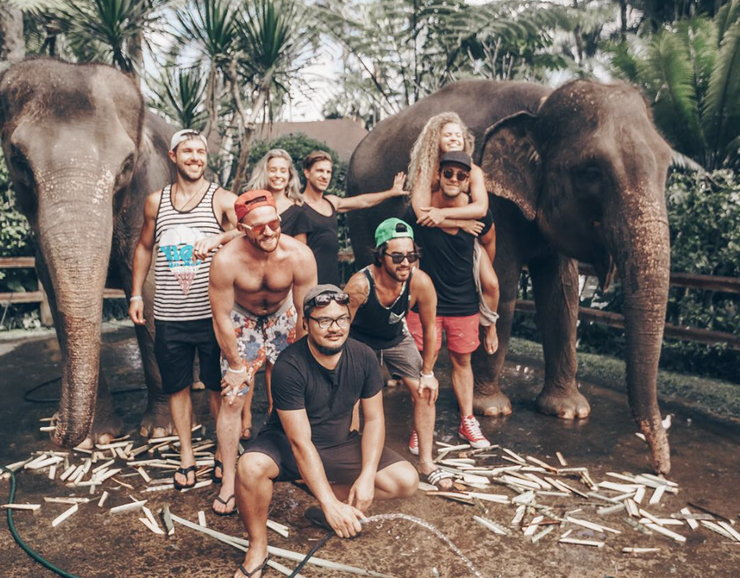 Three travel YouTubers died on Tuesday after a tragic accident in Shannon Falls in British Columbia, Canada. Ryker Gamble, Alexey Lyakh, and Megan Scraper documented their love of travel, adventure, and the outdoors online. Lyakh and Gamble are the founders of the 'High on Life' series, which Scraper often appeared in. The group made a name for themselves by daring to go places many others wouldn't - or places people simply weren't allowed - to go, including a dangerous hot spring at Yellow Stone National Park back in 2016.
During their visit to Shannon Falls, Gamle, Lyakh, and Scraper reportedly hiked up the falls for a swim in one of the pools near the top. According to CTV News and BBC News, the group was walking along the edge of the pool when they slipped into the fast-moving water, and ultimately falling into a pool 98 feet below.
Witnesses near the scene of the incident reportedly saw Scraper "slip and fall on rocks at the top of the falls first," according to Cosmopolitan. Her friends reportedly jumped in to save her, however, they were all swept away by the powerful current. Their bodies were recovered Wednesday evening after a two-day recovery mission.
Gamble, Scraper, and Lyakh had 2.5 million followers between their various social media accounts, according to Complex. They had visited many countries before documenting their adventures, including Bali, Croatia, Nicaragua, Thailand, Greece, and Peru.
Their fans are remembering them online for their spirit of adventure, as well as the inspiring content they made that encouraged people to follow their dreams and live an interesting life. They will be missed.
Chat About Three Travel YouTubers Were Killed After Falling Over a Waterfall