Brandy Reminds Fans 'The Boy Is Mine' Is Her Song During Essence Fest Set
By Katrina Nattress
July 9, 2018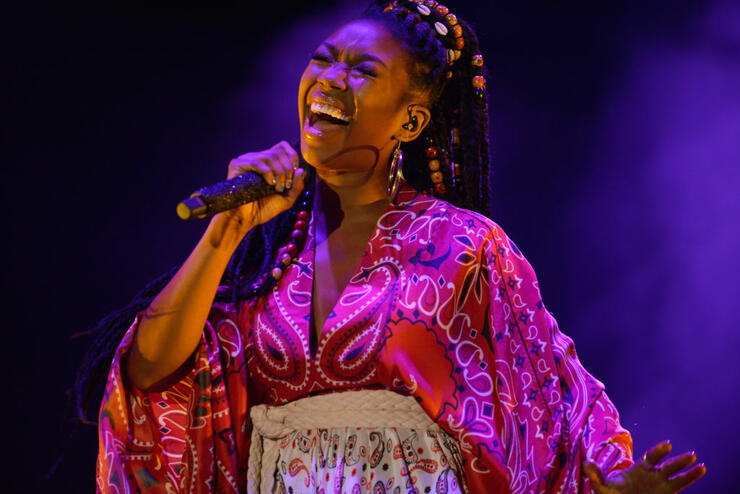 During her set at the Essence Fest in New Orleans over the weekend, Brandy reminded fans that not only is the boy hers, but the song's hers, too.
While performing her iconic '90s hit, "The Boy Is Mine," the R&B songstress switched the lyrics from "the boy is mine" to "the boy and the song is mine" during the track's final refrain. She then channeled her inner Rocky and gave a few punches in the air before grinning and exclaiming to the crowd: "I gotta claim what's mine! If I don't got the boy, I got the song. You know what I'm sayin'?"
Watch a clip of the performance below.
The comments seem to be a jab at Monica, who collaborated with Brandy on the 1998 joint-single. In 1999, the song won both women a Grammy for best R&B performance by a duo or group. They also both included the song on their individual albums. However, the track's success was due in part to rumors of an unspoken rivalry between the two artists.
The beef appeared to be squashed when Brandy and Monica joined forces once again on the 2012 single, "It All Belongs To Me," but clearly it's not over. At least, not in Brandy's mind.
Photo: Getty Images
Chat About Brandy Reminds Fans 'The Boy Is Mine' Is Her Song During Essence Fest Set