Michael Buble Says Son's Cancer Battle Inspired His 'Greatest Record' Yet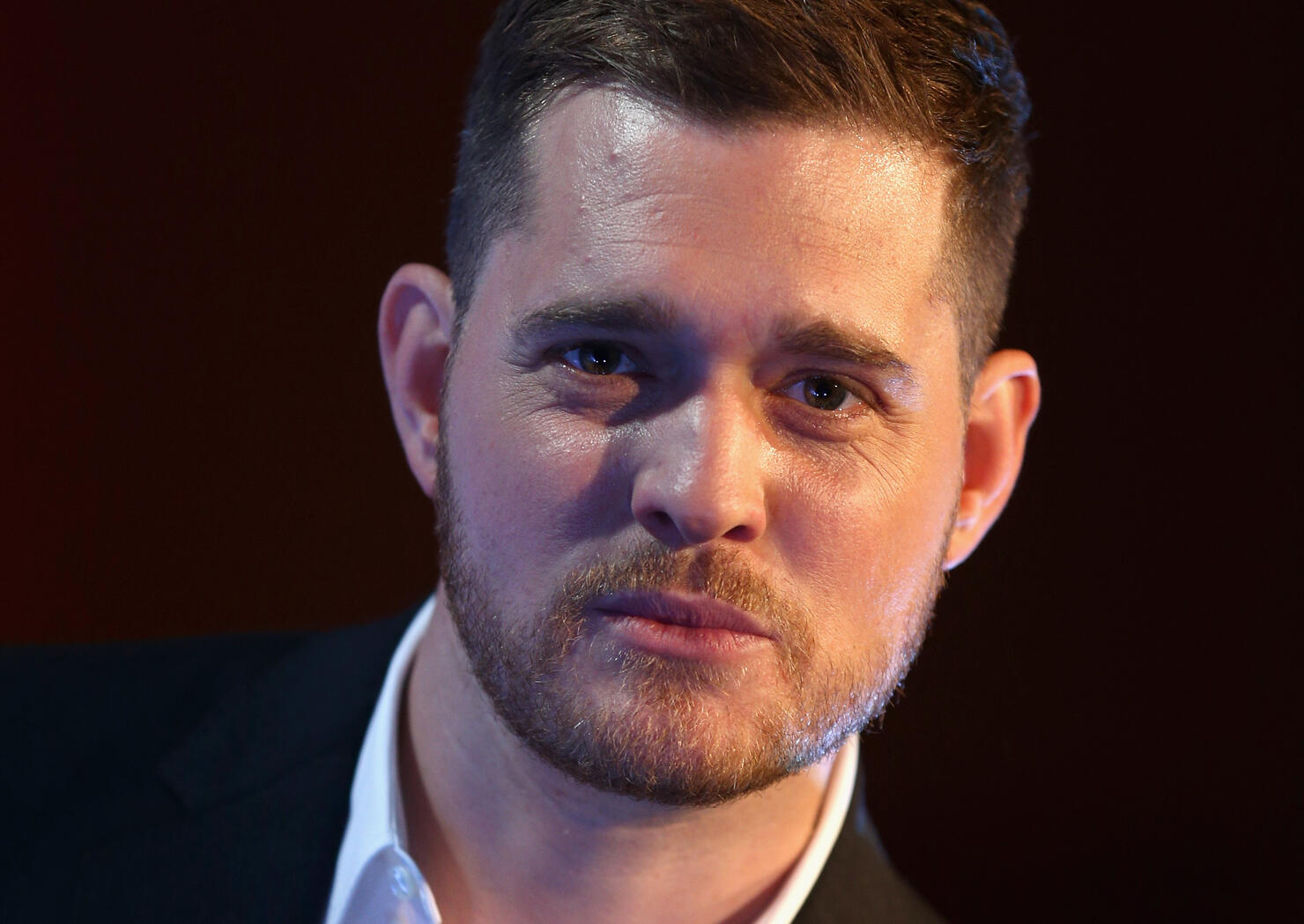 Michael Bublé opened up about his 4-year-old son Noah's battle with live cancer hepatoblastoma in a rare interview with the Herald Sun. Bublé and his wife, Luisana Lopilato, announced Noah's diagnosis on Facebook n November, 2016, writing that they were "devastated about the recent cancer diagnosis of our oldest son Noah who is currently undergoing treatment in the US." Both Bublé and Lopilato revealed that they would be putting their careers "on hold in order to devote all our time and attention to helping Noah get well." Since this announcement, Bublé has kept his fans updated on Noah's health, however, he's remained largely out of the spotlight. Now, though, he's opening up about the extremely difficult his family has had over the past few years, as well as how this dark time ultimately inspired Bublé's best work yet.
"I've been to hell," Bublé told the Herald Sun about his son's cancer battle. "I don't talk about the whole story, not even to my friends because it hurts too much. It's my boy. He's a superhero, he doesn't need to relive it over and again. But I've been to hell. And you know what, hell seems like a really nice place to vacation compared to where we've been."
While Bublé put his career on hold to care for his son, he started to believe that he would not return to the music business. According to the Herald Sun, his son's treatment required "constant monitoring" from Bublé and Lopilato. In addition to caring for Noah, they were also busy raising their 2-year-old son Elias, as well as getting ready to welcome a new baby daughter into the world. "I truly thought I'd never come back to music," Bublé revealed. "Family is what matters. The health of my children is No.1. The relationship with my family, my wife, my faith — all of it is easily No. 1."
The care and treatment Noah received, though, began to improve his condition. As Noah's health improved. Bublé slowly but surely returned to the music industry. Billboard reports that Bublé performed for 80,000 fans at Dublin's Croke Park stadium on Saturday, as well as revealing that he's been back in the recording booth working on new music.
"That clarity gave me the opportunity to find love for music again. I'm going to go back to what I was made to do," Bublé said. "I'm going to come back to a world that needs love and romance and laughter more than it has in a long time. I'm going to be a conduit to that. This is the greatest record I've ever made."
The world definitely needs more Michael Bublé music. We can't wait to hear this record and all the love, romance, and music Bublé has to offer.