Florida Man With No Arms Accused Of Stabbing Tourist
By Bill Galluccio
July 11, 2018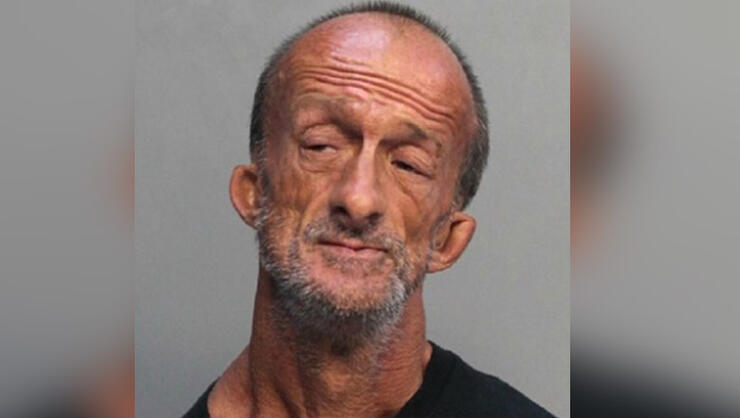 Miami Beach police say a homeless man with no arms stabbed a tourist with a pair of scissors using his feet. 46-year-old Jonathan Crenshaw told the cops that he was defending himself after 22-year-old Cesar Coronado punched him in the head. Coronado, who was visiting from Chicago, claimed he was just asking for directions when Crenshaw grabbed a pair of scissors with his feet and stabbed him twice before running away.
Police found Crenshaw not far from the crime scene and arrested him after Coronado's friend corroborated his story about the unprovoked attack. Crenshaw was charged with one felony count of battery.
Crenshaw has been a fixture in the area for years. He is well-known for creating and selling colorful paintings with his feet, according to the Miami Herald. He also has a lengthy arrest record, dating back to at least 2008. He spent 180 days in prison in 2014 after being convicted of felony battery on a police officer.
Photo: Miami-Dade Corrections
Chat About Florida Man With No Arms Accused Of Stabbing Tourist