Papa John's Founder John Schnatter Resigns as Chairman
By RJ Johnson - @rickerthewriter
July 12, 2018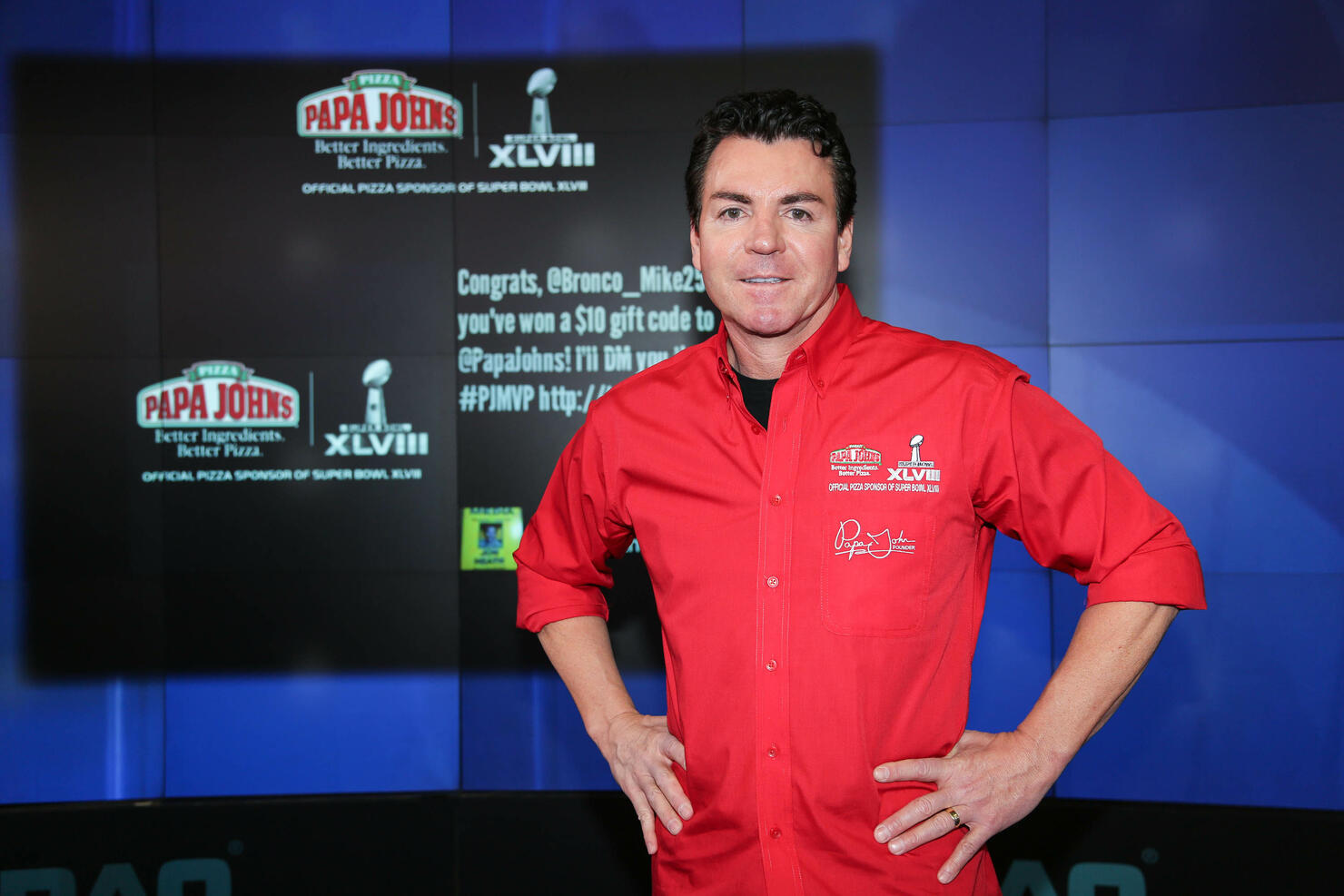 John Schnatter, founder and public face of the nationwide pizza chain Papa's John's, has resigned as the chairman of the board following reports he used the N-word while taking part in a conference call in May. The announcement comes just hours after Schnatter apologized for using the racial slur.
The news, posted to the company's website late Wednesday night, comes after a report in Forbes that said the pizza chain's marketing firm had ceased doing business with the pizza company after the incident with Schnatter.
According to the report, Schnatter used the racial slur during a media training exercise with the marketing firm after he was asked how he would distance himself from racist groups online. That's when Schnatter reportedly complained that Colonel Sanders never faced a public backlash for using the word.
Schnatter also talked about his time growing up in Indiana, where he said people used to drag African-Americans from the back of trucks until they died. The remarks were apparently intended to communicate an antipathy to racism, but Forbes says multiple individuals, who were also on the call, were offended by them.
The former founder offered a statement Wednesday apologizing for using the slur while on the call.
"News reports attributing the use of inappropriate and hurtful language to me during a media training session regarding race are true," he said. "Regardless of the context, I apologize. Simply stated, racism has no place in our society."
Schnatter founded the company in 1984 and is its largest shareholder, controlling about 29% of its stock. Papa John's says a new chairman of the board will be appointed in the coming weeks.
Photo: Getty Images