Did Keke From Drake's 'In My Feelings' Respond To The Rapper?
By Hayden Brooks
July 12, 2018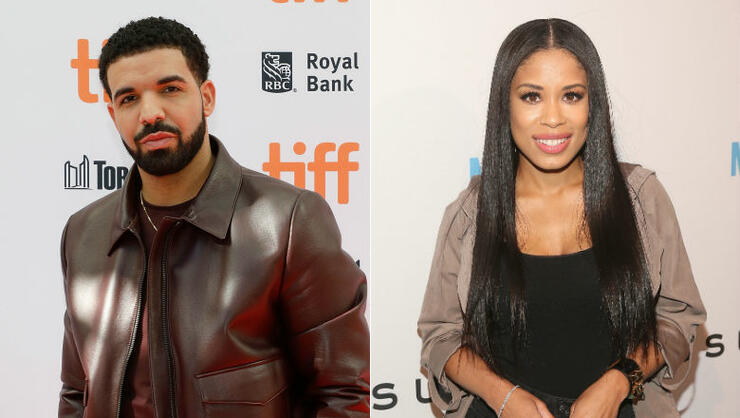 Drake's #InMyFeelings challenge has quickly dominated the Internet and, courtesy of some sneaky fans, as well as Genius, we've seemingly learned the identity of Keke, the famed woman that the rapper sings about in the opening of the Scorpion track.
On Wednesday (July 11), Keshia Chante may have responded to the lingering question on everyone's mind: Does she still love Drake? "She should be bad enough to get everyone's attention but loyal enough to only want you," the former 106 & Park host captioned a selfie on Instagram alongside the pink hearts emoji. Elsewhere on her account, followers noticed that the 30-year-old singer also shared a glimpse into her DMs. "I'm so sorry to say this but can u please tell Drake that u love him (not as a bf)," @lil_a_the_youngest_flexer asked Chante in a screenshot. "This challenge is getting way to out of hand. I'm just tired of going on my explore page and the first thing that pops up is Keke challenge. He really wants a answer."
Apparently, Chante was Drake's first girlfriend. After growing up together in Toronto and dating as teenagers, Drizzy professed his feelings for her, particularly during his appearance on a 2013 episode of 106 & Park. "You were one of my first crushes, and a lot of people might not know this, but I actually rapped about you before," he told her.
Days after the release of Scorpion, Instagram personality, @TheShiggyShow, offered up a dance to the song, which has since evolved into the #DoTheShiggy challenge, otherwise known as the #InMyFeelings challenge. Since then, plenty of celebrities, including Odell Beckham Jr., Lala, Ciara and even Drake himself, have shared their own variation of the dance.
Chat About Did Keke From Drake's 'In My Feelings' Respond To The Rapper?